Bloomberg Publishes 2017 Impact Report
Bloomberg Publishes 2017 Impact Report
Bloomberg 2017 Impact Report adopts TCFD recommendations, including scenario analysis; and highlights innovative new European headquarters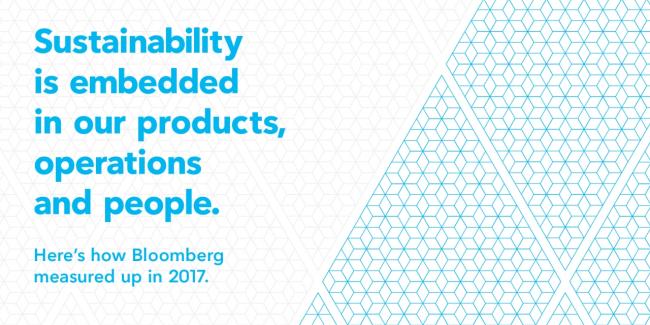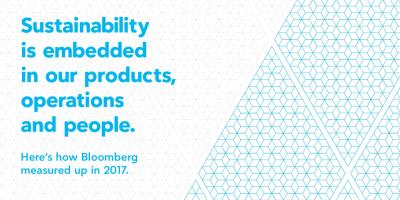 tweet me:
Bloomberg Publishes 2017 Impact Report. The report adopts TCFD recommendations, including scenario analysis; and highlights innovative new European headquarters @bloomberg http://bit.ly/2GVWn8o
Thursday, April 12, 2018 - 8:45am
NEW YORK, April 12, 2018 /3BL Media/– Bloomberg today published its ninth Impact Report. The 2017 Impact Report integrates for the first time the recommendations of the FSB Task Force on Climate-related Financial Disclosures (TCFD). A dedicated section on climate-related scenario analysis explores Bloomberg's business strategy under a 2° or less Celsius scenario and under a scenario in which no concerted action is taken to mitigate climate change.
Additionally, the annual report highlights Bloomberg's business approach to sustainability, which has resulted in more than 100 million USD in operational cost avoidance over the past decade and the integration of sustainable finance considerations into our products and services. The report also features an introductory letter by Mike Bloomberg and a series of case studies demonstrating how sustainability is integrated throughout the firm.
To read the full press release, click here. 
To access the Impact Report, click here.
More From Bloomberg
Tuesday, January 21, 2020 - 5:25pm
Monday, January 6, 2020 - 11:10am
Thursday, December 19, 2019 - 3:20pm