Astellas Brings Light to the Lives of Cancer Patients
Astellas Brings Light to the Lives of Cancer Patients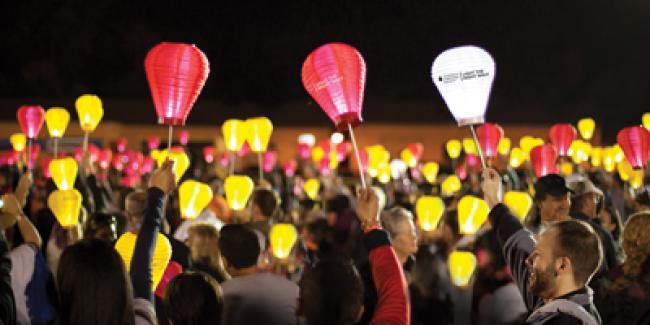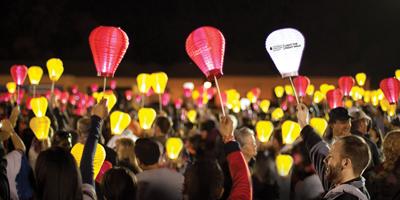 tweet me:
.@AstellasUS is showing their dedication to supporting and improving the lives of those impacted by cancer through their support of @LLSusa's @LightTheNight campaign. Learn about these #LightTheNight walks for a #bloodcancer cure http://bit.ly/2Ei63vG
Friday, December 14, 2018 - 9:00am
At Astellas, we are dedicated to supporting and improving the lives of those impacted by cancer. One of the ways we provide this support is by working with patient advocacy organizations, such as The Leukemia and Lymphoma Society (LLS) – the world's largest voluntary health agency dedicated to blood cancers, including leukemia, lymphoma, Hodgkin's disease and myeloma.
To help brighten the darkest moments of patients' cancer treatment journeys, LLS created the Light The Night campaign. A series of fundraising walks across the country, Light The Night benefits research to find blood cancer cures and improve the quality of life for patients and their families.
Sharing LLS' mission to expand cancer research and support resources for patients, Astellas sponsored various Light The Night walks throughout October and November.
"The Light The Night initiative is a moving effort to drive cancer research, and we're proud to support an event that brings hope to cancer patients and their families," said Doug Noland, Head of Patient Experience at Astellas. "We look forward to continuing to work with LLS to help patients with blood cancers."
At various Light The Night events, Astellas featured an employee-staffed booth to highlight our efforts to change tomorrow for patients. The booth also encouraged attendees to consider how they will change tomorrow to make a positive impact on the cancer community and society as a whole.
"It was a truly beautiful and inspiring event for all those affected by leukemia and lymphoma," said Lauren Hicks, assistant director, Patient Experience, who attended the October 17 Light The Night event in Boston. "This disease has also personally affected me, as my father passed away from Non-Hodgkin's Lymphoma at the age of 54. I was proud able to light my own Gold lantern in his honor."
Learn more about LLS and their mission to cure blood cancers by visiting their website here.