Alliance Data Earns Perfect Score in 2018 Corporate Equality Index
Alliance Data Earns Perfect Score in 2018 Corporate Equality Index
Alliance Data Earns 100 percent on Human Rights Campaign Foundation's 16th Annual Scorecard on LGBTQ Workplace Equality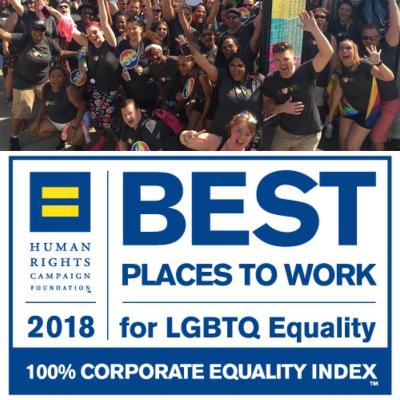 tweet me:
#EqualityWorks: @AllianceData has earned a perfect 100% on @HRC's #CEI2018 http://bit.ly/2zomjcl #LGBTQ
Thursday, November 9, 2017 - 10:30am
Jumping 20 percent from the previous year, Alliance Data has proudly received a perfect score of 100 percent on the 2018 Corporate Equality Index (CEI), a national benchmarking survey and report on corporate policies and practices related to lesbian, gay, bisexual, transgender and queer (LGBTQ) workplace equality. Administered by the Human Rights Campaign Foundation, the 2018 CEI evaluates LGBTQ-related policies and practices including non-discrimination workplace protections, domestic partner benefits, transgender-inclusive health care benefits, competency programs and public engagement with the LGBTQ community. Alliance Data is committed to meeting our associates' needs because they are what make our business successful. It is our priority to respond to what matters to our associates so Alliance Data remains a great place to work! 
More From Alliance Data
Monday, April 26, 2021 - 4:50pm
Friday, April 23, 2021 - 3:10pm
Thursday, April 8, 2021 - 9:20am