Albertsons and Safeway Are Helping to Connect Our Community by Sending Messages to Seniors in Washington State
Albertsons and Safeway Are Helping to Connect Our Community by Sending Messages to Seniors in Washington State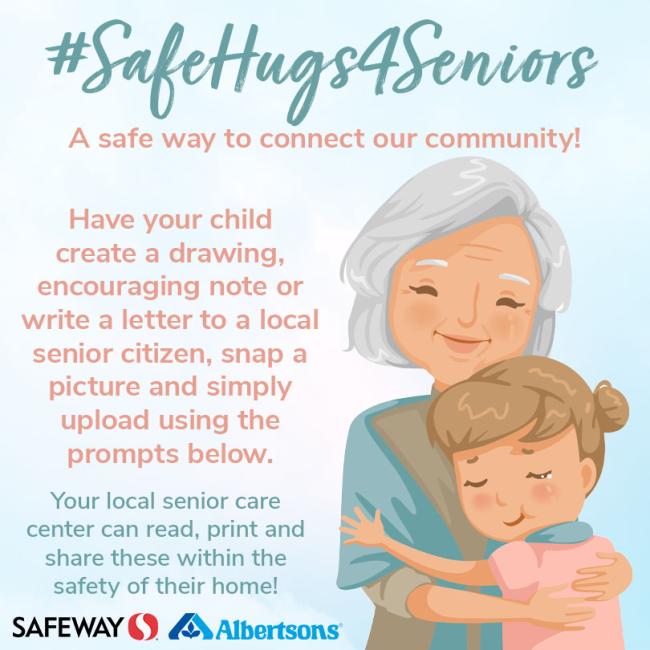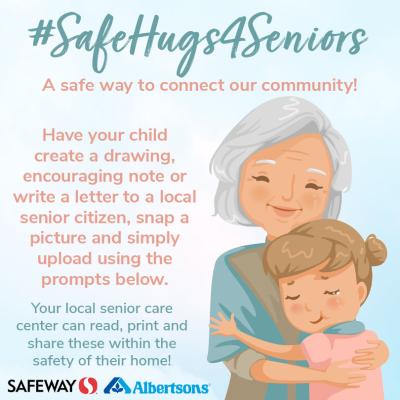 tweet me:
.@Albertsons and @Safeway are helping us stay connected while being apart. Send drawings, words of encouragement, or letters to a senior citizen in Washington. Submit online at albertsons.com/safehugs4seniors #SafeHugs4Seniors #COVID19 https://bit.ly/2X53kz6
Monday, April 6, 2020 - 3:00pm
Albertsons and Safeway in Washington are giving us a safe way to connect our community through their #SafeHugs4Seniors campaign.
Have your child create a drawing, encouraging note or write a letter to a local senior citizen, snap a picture and upload it to Albertsons.com/SafeHugs4Seniors or  Safeway.com/SafeHugs4Seniors. A local senior care center can read, print and share these within the safety of their home.  
To learn more about how Albertsons Companies is responding to the COVID-19 crisis and helping our customers and associates, please visit our website.
More From Albertsons Companies
Friday, May 22, 2020 - 5:30am
Wednesday, May 13, 2020 - 10:00am
Friday, May 8, 2020 - 12:15pm