Albertsons Companies Releases Annual Sustainability Update
Albertsons Companies Releases Annual Sustainability Update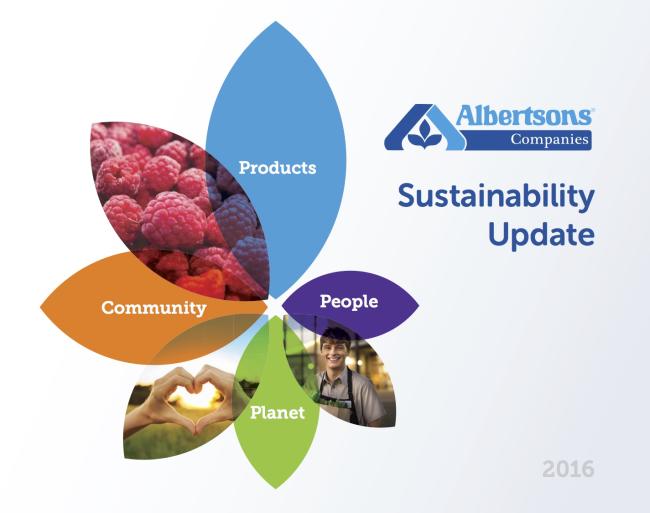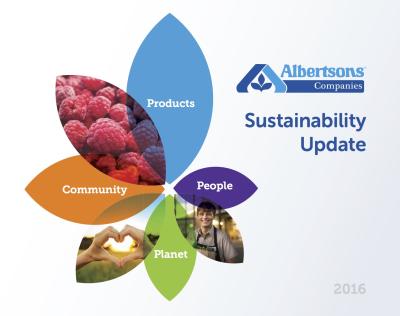 tweet me:
.@AlbertsonsCos releases annual #sustainability update on platforms products, community, planet and people http://bit.ly/2i9Drvp
Monday, October 16, 2017 - 7:55am
We believe that being your Favorite Local SupermarketTM includes having a positive impact on our products, community, planet and people. We are proud to share our progress and results of our recent Corporate Social Responsibility efforts with you. We have been working hard to reduce our environmental footprint and to give back to our valued customers and community. This report highlights our commitments and the progress we have made, and what helps make us your favorite local supermarket.
Click here or use the link below to download and read the full report.
Download the attached file(s):