7 No-Cost Professional Learning Resources Inspiring Educators to Reimagine Teaching
7 No-Cost Professional Learning Resources Inspiring Educators to Reimagine Teaching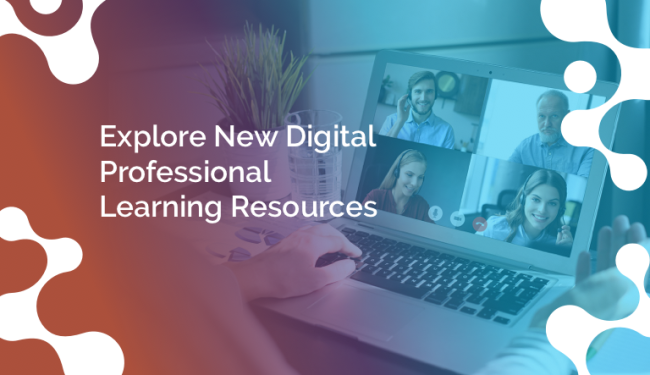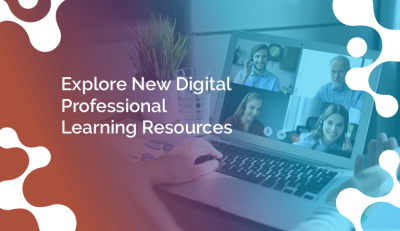 tweet me:
Looking for ways to grow and learn with other educators? Explore new professional learning resources from @DiscoveryEd and partners with actionable tactics for teaching #SEL, #STEM, and more. https://bit.ly/3nhygX4
Wednesday, December 16, 2020 - 9:35am
If 2020 has taught us anything, it's the need for flexibility. In schools, that means meeting students where they are with accessible content designed for any learning environment. 
Supporting education means supporting educators with flexible approaches to learning. We know that participating in professional learning opportunities in some capacity strengthens teacher effectiveness, empowers school leaders, and increases student engagement. Virtual professional learning resources enable educators to continue to expand their capabilities in an uncertain environment and better thrive in the world of virtual learning. 
Discovery Education works hard to provide educators with content that matters and makes a difference across an array of topics. The following professional learning resources – crafted in tandem with diverse corporate and community partners – offer the flexibility of the virtual environment combined with the impact of standards-aligned tools designed to help educators transform education in any discipline:
Cultivating trauma-informed educators is crucial to creating a better world for both students and adults. Teacher performance and student outcomes are simultaneously enhanced through improved stress-management skills and greater overall social-emotional learning. Explore no-cost, evidence-based e-learning that help build a community of advocates through trauma-informed practices and strategies.

Learn More at Ready, Set, RISE!
 

In a time defined by transformation, education is still on the verge of its biggest change yet. The "Bringing Students Back to the Center" Learning Module empowers educators to redefine the classroom experience so that students are at the center of an engaging learning environment.

Learn More at TGR EDU: Explore
 

Data science helps bring real-world insights into any learning environment. Check out a new Educator Webinar for exciting ways to virtually connect students to important data-driven innovations being used to make the world a better place. 

Watch at Discover Data
 

Grab-and-go is always a good way to go for a world in flux. Kick-start engaging STEM lessons in record time with a wide variety of 5-Minute Refreshers, which guide educators through hands-on activities that are great for flexible learning environments.

Explore at Siemens STEM Day
 

Transdisciplinary learning is where breakthroughs are born. Connect with educators from across the country at a Virtual TECHademy session live or on-demand, where to receive resources and strategies for igniting computational thinking across subject areas.

Reserve a seat with Ignite My Future
 

Evidence-based discussion of substance misuse creates more resilient students. Prepare to address students' questions about substance misuse in their communities with an Educator Training Video accompanying a new multi-drug video topic series.

Learn more at Operation Prevention
 

Student STEAM exploration is alive and well using simple virtual workarounds. Find all the tools and tips necessary to plan a science fair or STEAM event in your community with a Science Fair Leader Toolkit that is easily adaptable for virtual implementation.

Get Started at Science Fair Central
Educators can turn challenges in education into game-changing learning opportunities for themselves and their students with these innovative professional learning resources! Dive deeper into professional development with additional resources available on the Discovery Education Experience platform.
More From Discovery Education
Friday, February 26, 2021 - 10:05am
Monday, February 22, 2021 - 11:00am
Friday, February 12, 2021 - 9:25am