6 Entrepreneurs Whose Innovations Could Make GenH the Healthiest Yet
6 Entrepreneurs Whose Innovations Could Make GenH the Healthiest Yet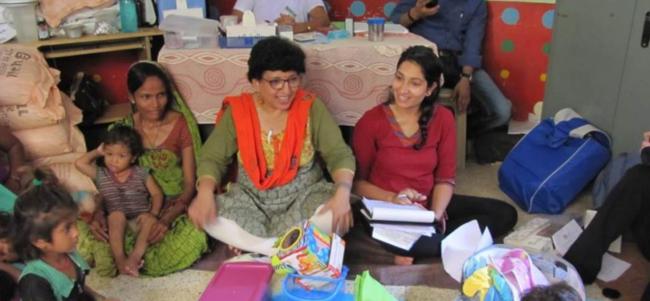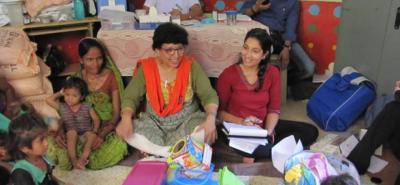 Wednesday, January 17, 2018 - 8:00am
Thanks to their groundbreaking solutions for treating malnourished kids, saving mothers' lives and more, these big thinkers—all winners of Johnson & Johnson's GenH Challenge—are poised to reshape healthcare for future generations.
By Meghan Rabbitt
A necklace that helps doctors ensure a baby is up-to-date on vaccinations. An affordable, child-friendly antibiotic—delivered in a packet of peanut butter—that treats pneumonia and prevents malnutrition.
These are just a couple of the winners of the GenH Challenge: a Johnson & Johnson initiative focused on finding entrepreneurs whose innovations have the potential to help make future generations the healthiest yet.
Since the call for submissions was announced in March 2017, the Challenge has received more than 300 proposals for projects in 54 countries across six continents.
"The GenH Challenge speaks to the heart of innovation: exploring, learning and taking a chance that an everyday idea could change an entire health ecosystem," says Lauren Moore, Vice President, Global Community Impact, Johnson & Johnson. "When we invest in the ideas and ingenuity of people on the front lines of care, we unlock their potential to create transformational change that is both locally tailored and locally led."
Along with mentorship from Johnson & Johnson leaders, these six winners will receive a collective $1 million in funding and other support to help bring their bright ideas for solving some of the world's greatest unmet health needs to the next level—and revolutionize healthcare as we know it.
More From Johnson & Johnson
Thursday, December 12, 2019 - 8:35am
Wednesday, December 11, 2019 - 1:05pm
Friday, November 8, 2019 - 10:35am