The 50 Best Workplaces for Innovators
The 50 Best Workplaces for Innovators
Most companies these days claim to embrace innovation. Fast Company collaborated with Accenture to identify 50 organizations that actually cultivate big ideas and encourage experimentation.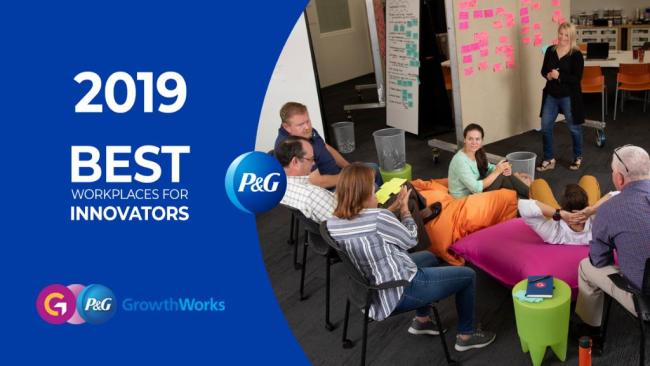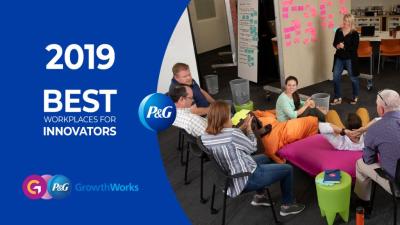 tweet me:
By combining their heritage of industry firsts & the entrepreneurial spirit of employees, @ProcterGamble is using programs like GrowthWorks to create startups to deliver even more innovative products #FCBestWorkplaces @FastCompanyhttp://bit.ly/2KsLT3E
Tuesday, August 6, 2019 - 2:25pm
NEWSROOM: P&G
CONTENT: Blog
For Fast Company's inaugural Best Workplaces for Innovators list, we set out to find companies that empower all employees—not just top executives, scientists, or coders—to create new products, improve operations, and take risks. We searched for businesses where innovation isn't just a buzzword but a part of the value system and culture.
The result is an authoritative guide to the professional ecosystems where innovators and would-be innovators can thrive. It includes several of the giants and stalwarts that you might expect (Amazon, Salesforce, 3M) and numerous surprises, such as yogurt maker Chobani and Versa, an Australian marketing agency.
PROCTER & GAMBLE
Cincinnati
Here's how the CPG giant's GrowthWorks program functions: After conducting consumer research to identify a problem, a small team prototypes and tests a solution on a metered-­funding basis, earning additional investment upon reaching pre-­established milestones. GrowthWorks currently has more than 130 experiments running, including 10 that have launched.
More From P&G
Wednesday, April 14, 2021 - 2:15pm
Wednesday, April 7, 2021 - 10:20am
Tuesday, April 6, 2021 - 3:20pm