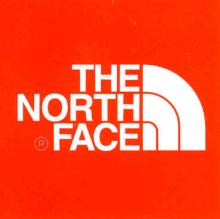 We are named for the coldest, most unforgiving side of a mountain. We have helped explorers reach the most unfathomable heights of the Himalayas. But The North Face® legend begins, ironically, on a beach. More precisely, San Francisco's North Beach neighborhood, at an altitude of only 150 feet above sea level. It was here in 1966 that two hiking enthusiasts resolved to follow their passions and founded a small mountaineering retail store.
Soon thereafter, that little shop became known as The North Face, a retailer of high-performance climbing and backpacking equipment. In 1968, The North Face moved to the other side of San Francisco Bay, to the unbridled possibilities of the Berkeley area, and began designing and manufacturing its own brand of technical mountaineering apparel and equipment.
In hopes of sharing our passion for the outdoors, we created a number of global events and initiatives to inspire the next generation of explorers and conservationists.