Last Chance To Participate in September's goIT Monthly Challenge!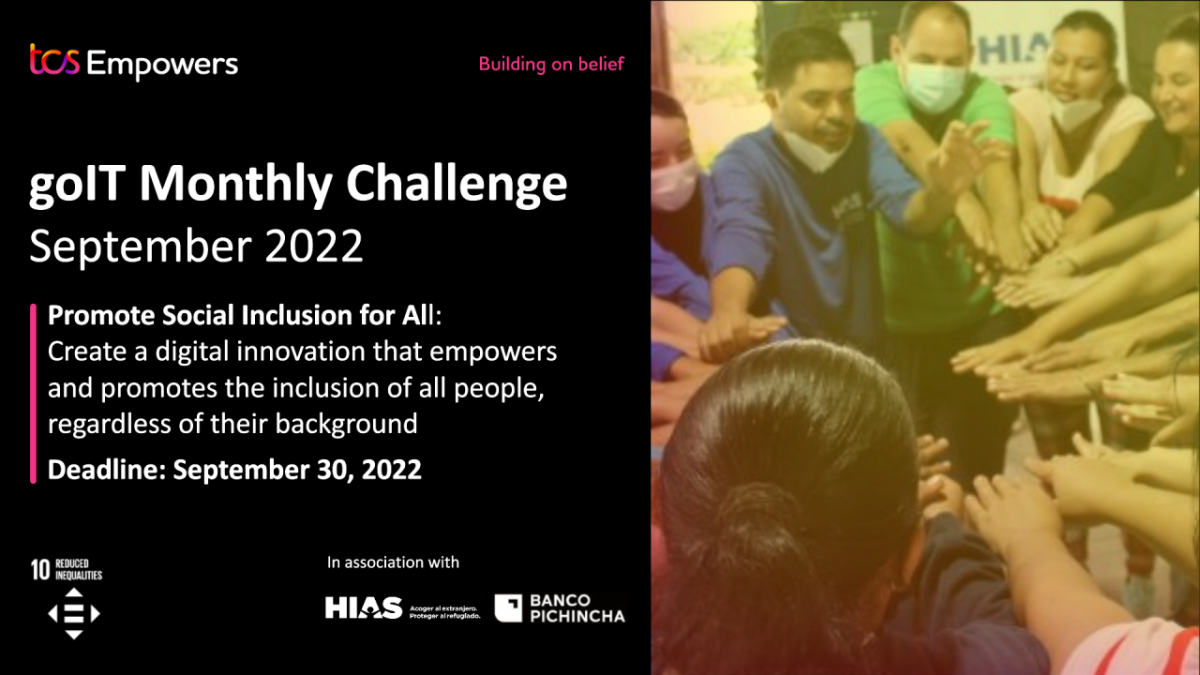 With school back in session, September is a perfect opportunity to get back into the swing of things with this month's goIT Monthly Challenge! Every month, goIT – part of TCS' Corporate Social responsibility team – develops a new opportunity each month for students to ideate digital innovations based on the United Nations Sustainable Development Goals (SDGs). Students from across North America think of creative, tech-based solutions to solve different problems related to a specified SDG. The students are guided by influential organizations who are on the ground doing and supporting the given cause for the month. 
For September's goIT Monthly Challenge, we've partnered with HIAS and Banco Pichincha to challenge students to create a digital innovation that empowers and promotes the inclusion of all people, regardless of their background, based on United Nations SDG #10: Reduce Inequalities Within and Among Cities. HIAS is a nonprofit organization that supports refugee families by helping them find dependable jobs, offering mental health services, as well as providing legal assistance and protection. Based out of Ecuador, Banco Pichincha's initiatives with United Nations Global Impact include working in Human Rights, Labor Standards, Anti-Corruption, and Women's Empowerment.
Here's the steps: 
Identify a need related to SDG #10
Think of a tech-based solution that could fill this need
Design a prototype, either on paper or online 
Create a 3-minute pitch video presenting your innovation 
Submit a video through this website by September 30