Xylem Watermark and Stakeholders Donate Clean Water Well to Community Household in Texas
Xylem Watermark and Stakeholders Donate Clean Water Well to Community Household in Texas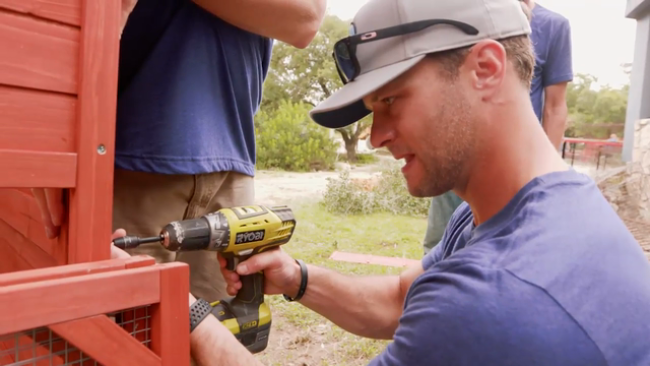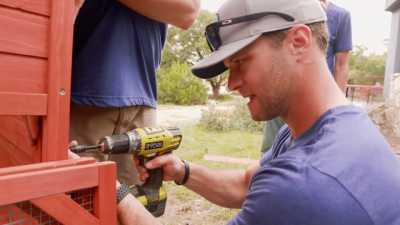 Wednesday, August 7, 2019 - 10:30am
Meet the Salazar's, and their daughter, Nissi, a young woman who was diagnosed with cerebral palsy as a child. The Salazar's live on a small plot of land outside of San Antonio, Texas where they have resided for most of Nissi's life. For 24 years they have lived there and made it home, but in that time financing and building a well had always been out of reach for the family. The Salazar's are just one family out of the 1.5 million Americans who do not have access to clean water or modern plumbing. For most of Nissi's life, she has never experienced clean running water or a hot shower.
Over the last few months, the Water Well Trust, a 501c3  organization that serves low-income families or individuals that have wells that are no longer functioning properly, have contamination issues, or lack access to a well or safe water sources, worked to coordinate a well project for the Salazar family. Water Well Trusts reached out to partners and experts in the area including Gould's Water Technology (a Xylem brand), Austin Pump and Scwhope and Sons, to operate and install equipment donated by Xylem and drill a 500-foot well for the Salazar family.
Over a few days the teams on the ground installed a well for the family, helped clean up their yard and built a chicken coop for their 30 chickens, saving Nissi time from hunting for chicken eggs around the yard in the mornings.  Of the Xylem team members working at the Salazar home, Kyle Knox, Xylem Market Development Manager, spoke about the importance of these projects,  "It's a good opportunity for us to give back to those who are deserving, do some good within the community and is in line with our broader corporate initiatives." After spending time in the hot Texas heat, the Xylem team including David Rutz, Sarah Boynton, Kyle Knox, Aaron Stone, and Kevin Adler left with a strong sense of fulfillment having strengthened relationships with local stakeholders, shared skills and expertise in the field and delivered clean water to the Salazar home. Nancy Salazar commented on the opportunity and future for her family after the water well project installation, "Water is freedom, freedom and independence."
Learn more about how Xylem brands give back to their communities through our Watermark program and ways to Engage With Us on Watermark projects.
About Xylem Watermark
Xylem Watermark, the company's corporate citizenship program, was initiated in 2008, with a focus on protecting and providing safe water resources around the world and also educating people on water-related issues. The global initiative, which encompasses employee and stakeholder engagement, provides access to clean drinking water and sanitation, and humanitarian emergency response to help communities become more water-secure and sustainable through WASH and Value of Water Education programs. Last year, the program exceeded its three-year goal to log 100,000 employee volunteer hours and engaged ~45 percent of the company's global employee base.