"Xploration Station," Fox's Block of STEM Programming for Kids, Earns Eight Daytime Emmy Nominations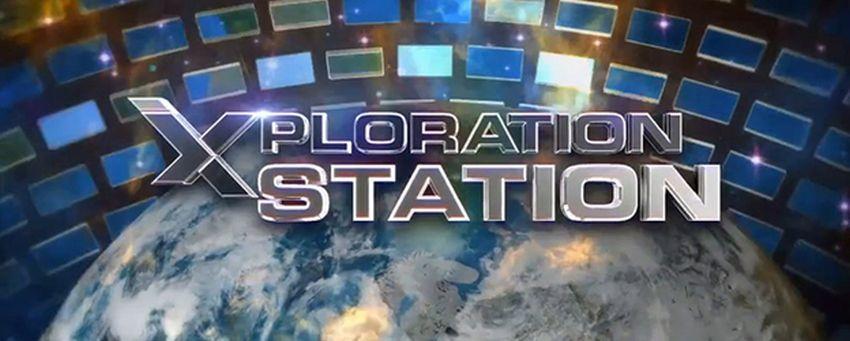 21st Century Fox Social Impact
The National Academy of Television Arts & Sciences has announced the nominees for the 45th Annual Daytime Emmy Awards and included eight nominations for Xploration Station, the three-hour block of STEM-related programming for kids and teens that airs on Fox TV Stations. Xploration Station consists of six half-hour shows exploring a wide range of scientific subjects, including space exploration, earth science, and more. The winners will be announced at a ceremony at the Pasadena Civic Auditorium on Sunday, April 29.
The full list of nominations for the Xploration Station block is as follows:
Outstanding Education or Informational Series – Xploration DIY Sci
Outstanding Education or Informational Series – Xploration Outer Space
Outstanding Travel and Adventure Program – Xploration Awesome Planet
Outstanding Special Class Series – Xploration Earth 2050
Outstanding Host in a Lifestyle/Travel/Children's or Educational and Informational Program – Steve Spangler, Xploration DIY Sci
Outstanding Writing Special Class – Xploration Earth 2050
Outstanding Writing Special Class – Xploration Outer Space
Outstanding Sound Editing – Weird But True!
"Xploration Station continues to gain momentum year after year, and it's really exciting to see that growth recognized both by the Academy and our viewers," said Steve Rotfeld, president of Steve Rotfeld Productions, which produces all six shows. "We believe there is an audience for smart, feel-good television that can be enjoyed by the whole family, and we're happy to deliver just that. On behalf of everyone here at SRP, I'd like to thank all the talented folks who work on these shows, and our stations and partners for making this all possible."
The six series making up the Xploration Station block include Xploration Awesome Planet, hosted by Philippe Coustea, Harvard scholar Emily Calandrelli's Xploration Outer Space, artist and futurist Chuck Pell's Xploration Earth 2050, Youtube star Steve Spangler's DIY Sci, marine biologist Danni Washington's Nature Knows Best, and Weird but True, hosted by Charlie and Kirby Engleman, produced in partnership with National Geographic Kids.
The Xploration Station block airs in more than 100 million homes nationwide and is available to stream on Hulu, Amazon Prime, Yahoo View, and Roku. The series have garnered 20 total Daytime Emmy nominations since their launch in 2015.