WSP Senior Manager Talks About How He Feels Included in the Workplace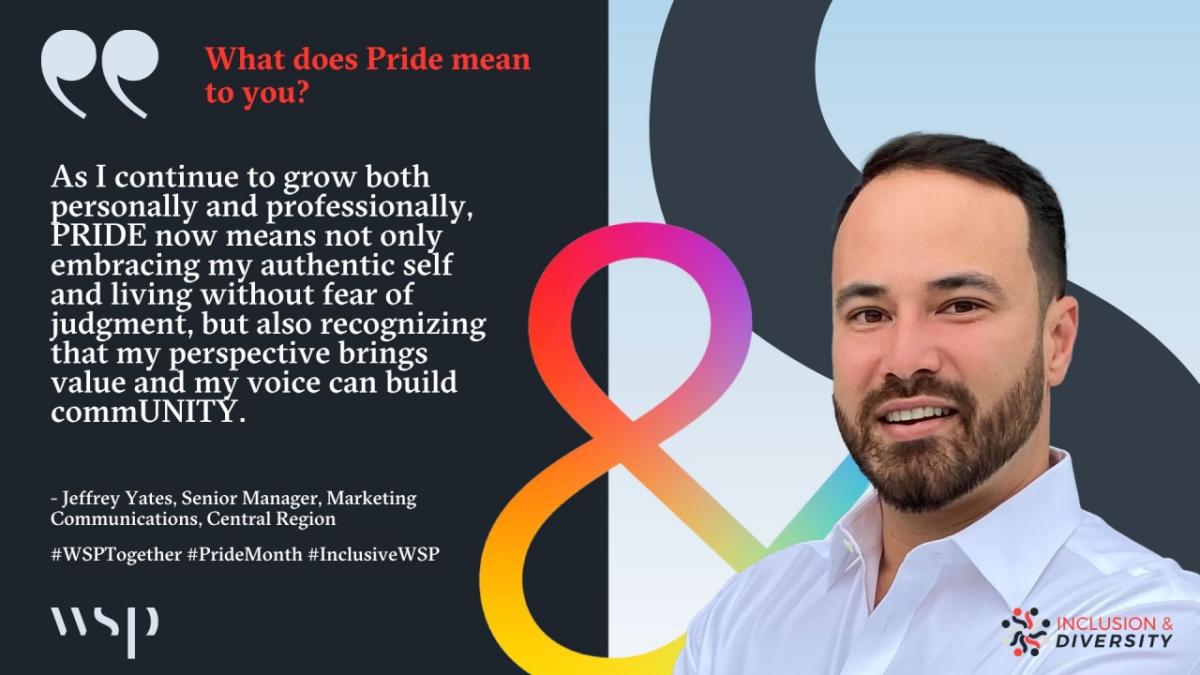 We stand in solidarity with the LGBTQ+ community in celebrating Pride Month. WSP regions worldwide participate in the annual global observance so we can better understand each other's experiences and help shape a world in which all people are welcomed and included. Here at WSP USA, we ask you to join us in celebrating the LGBTQ+ community through personal stories of accomplishments and insights.
Meet Jeffrey Yates, senior manager, marketing communications: "As I continue to grow both personally and professionally, PRIDE now means not only embracing my authentic self and living without fear of judgment, but also recognizing that my perspective brings value and my voice can build commUNITY."