World Fair Trade Day is May 14, 2011
"Wake up the World" Campaign Calls on Americans to Enjoy a Fair Trade Breakfast to Show Support for Farmers and Farm Workers in Developing Countries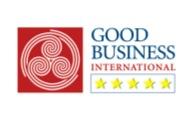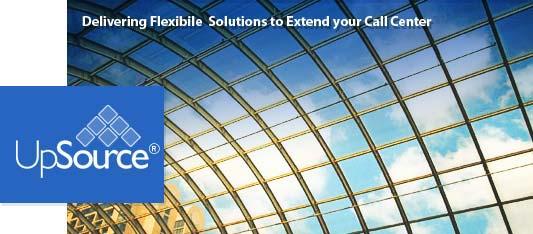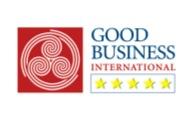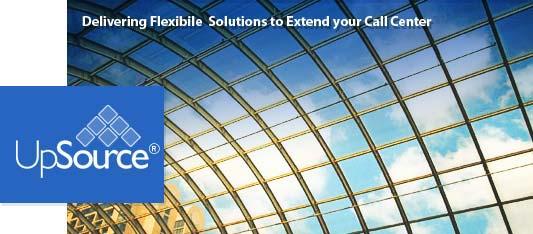 (3BL Media / theCSRfeed) Oakland, CA - April 13, 2011 - Fair Trade USA, the leading third-party certifier of Fair Trade products in the United States,  invites Americans to enjoy a Fair Trade Breakfast in honor of World Fair Trade Day on Saturday, May 14. Whether it's brewing a pot of Fair Trade Certified™ coffee, eating a Fair Trade banana or adding certified sugar to a batch of homemade muffins, the world is officially invited to incorporate Fair Trade Certified products into their daily breakfasts for a meal that not only tastes great, but also helps change the world with every bite, sip and spoonful. 
Millions of hard-working people around the world live on less than one dollar a day, many of whom are the farmers and workers that produce of our favorite foods. However, only one-third of Americans (or ~ 100 million) are aware of Fair Trade as an opportunity to align their purchasing habits with their values by supporting products that help to improve lives and alleviate poverty for more than 5 million people in farming communities across Africa, Latin America and Asia. That's why Fair Trade USA is asking you to have a Fair Trade breakfast on World Fair Trade Day to help "Wake up the World" to the benefits of Fair Trade.   "We're not asking for big change," said Paul Rice, President and CEO of Fair Trade USA," just small every day changes—switching a cup of coffee, a banana, a chocolate bar to one that's Fair Trade Certified—to empower both consumers to make a difference and farmers to improve their lives and plan for a better future. It's great to wake up every day and know that you're part of a movement that has the power to change the world."   By choosing from the 9,500 Fair Trade products currently available at 60,000 retail locations and taking control of your morning breakfast routine, you can vote with your dollar for a world where no one has to go without breakfast. Eat a Fair Trade Certified banana to help send an Ecuadorian child to school. Pour a cup of Fair Trade coffee to support the construction of a women's health clinic in Rwanda. Use Fair Trade Certified sugar in your morning muffins and help a small cooperative in the Philippines convert to organic farming methods. Change your breakfast, change the world. It all begins with you.   Show Your Support for Fair Trade:
Purchase Fair Trade Certified ingredients like coffee, bananas, tea, sugar, cinnamon, honey, vanilla and more to create a delicious recipe for your morning meal.

Visit www.FairTradeUSA.org to find discounts on Fair Trade products, browse recipes and download resources to help spread the word about Fair Trade. 

Get your friends together for a Fair Trade breakfast at home, or go out for breakfast and ask for Fair Trade Certified coffee or tea with your meal.

Tune in to Fair Trade USA's USTREAM broadcast on April 29 at 12pm ET at www.ustream.tv/fairtradeusa for a live Q&A with Fair Trade coffee and cocoa farmers.

Donate to Fair Trade USA to help bring the benefits of Fair Trade to even more farmers around the world. Visit www.fairtradeusa.org/donate to give a woman a fair wage, or help a child get to school.

Stay connected by following @FairTradeUSA on Twitter and liking the Fair Trade Certified page on Facebook.
  Chefs are embracing Fair Trade ingredients as well. Fair Trade USA is proud to partner with the up-and-coming San Francisco-based
Stag Dining Group
for the
Wake up the World fundraising brunch
on May 14 at the
Hub Bay Area
.  According to the Stag Dining Group, "We are dedicated to making sustainable decisions for our venue, decor and the food that we choose for our dinners.The opportunity to share our story coincides with Fair Trade USA's commitment to excellence and consideration for social, economic and environmental sustainability."
For more information, visit
www.FairTradeUSA.org
.     # # #   Fair Trade USA (previously TransFair USA), a nonprofit organization, is the leading third-party certifier of Fair Trade products in the United States. Fair Trade USA audits and certifies transactions between U.S. companies and their international suppliers to guarantee that the farmers and workers producing Fair Trade Certified goods were paid fair prices and wages, work in safe conditions, protect the environment, and receive community development funds to empower and uplift their communities. Fair Trade USA educates consumers, brings new manufacturers and retailers into the Fair Trade system, and provides farming communities with tools, training and resources to thrive as international businesspeople. Visit
www.FairTradeUSA.org
for more information.   FT13183