Working at the Forefront of the Low-Carbon Transition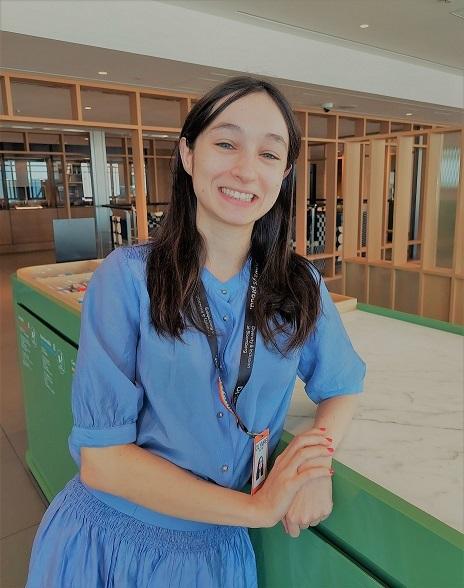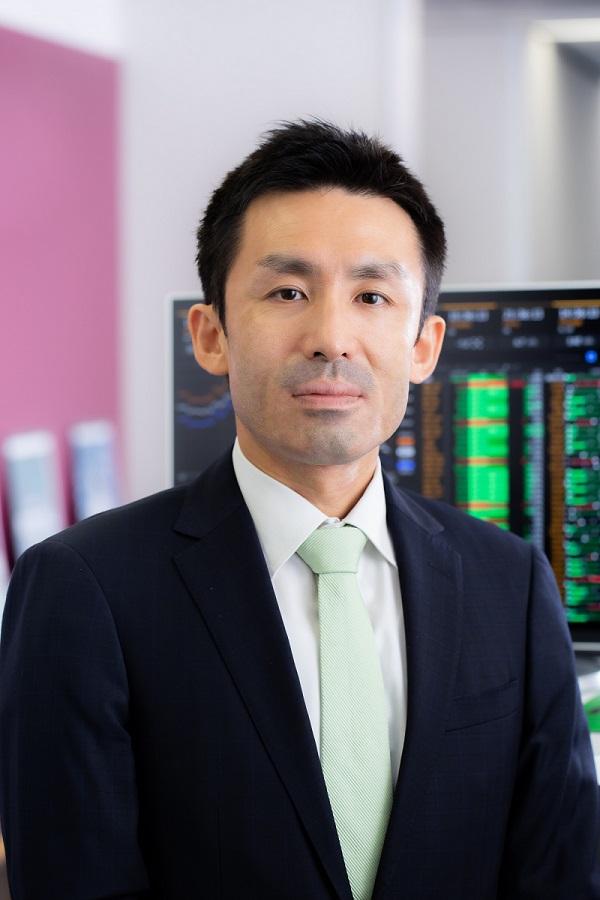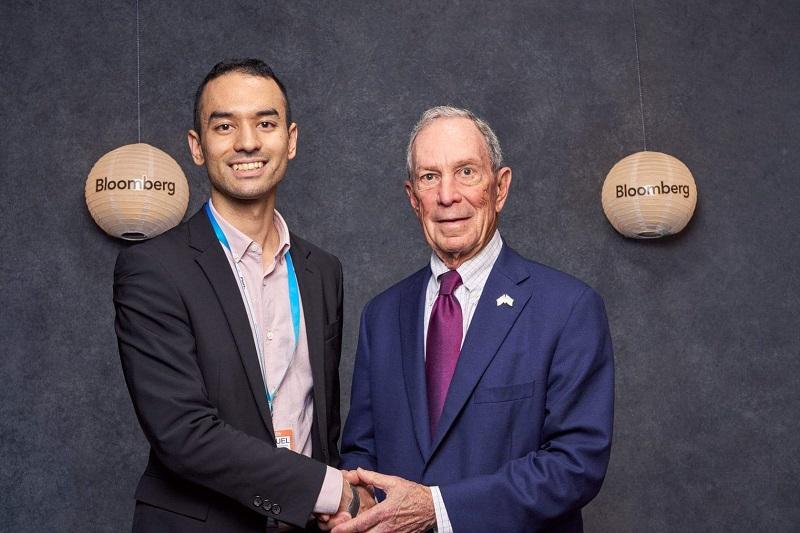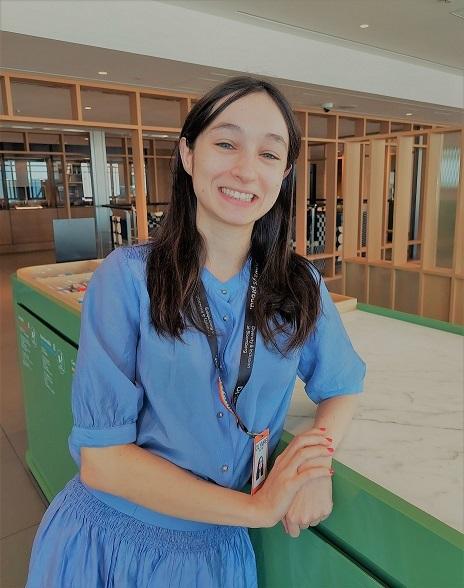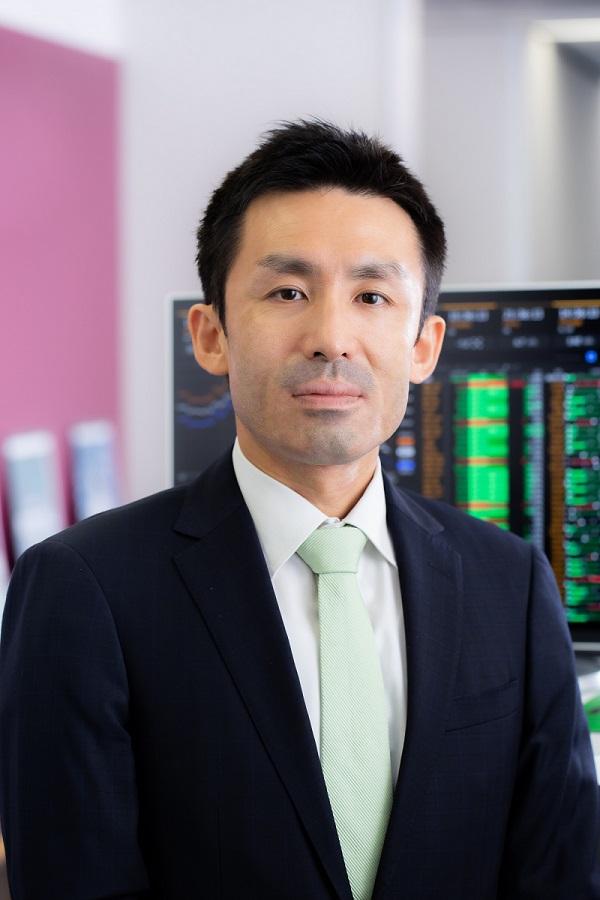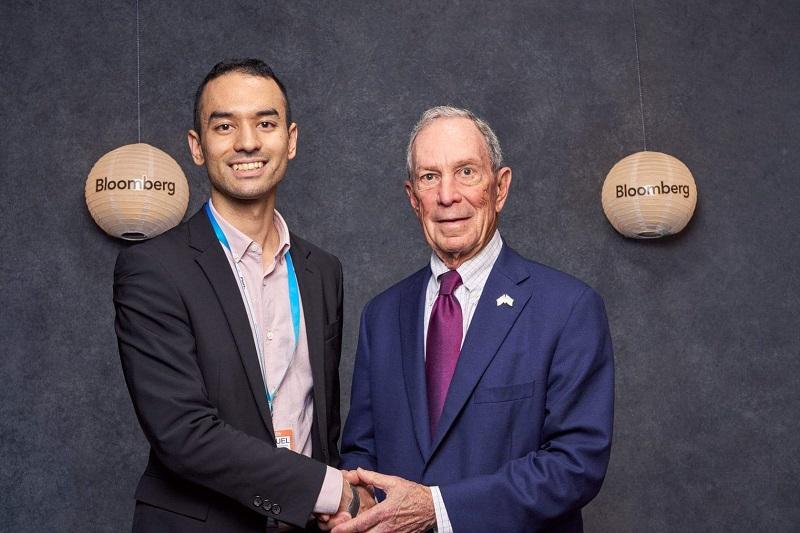 Originally published on bloomberg.com
At Bloomberg, we're working hard to support the transition to a low-carbon economy. This includes our efforts through BloombergNEF (BNEF), a strategic research provider covering global commodity markets and the disruptive technologies driving the transition to a low-carbon economy. Our expert coverage assesses pathways for the power, transport, industry, buildings and agriculture sectors to adapt to the energy transition. We help commodity trading, corporate strategy, finance, and policy professionals navigate change and generate opportunities.
Here, three Tokyo-based employees tell us more about what it's like working at BloombergNEF and what they enjoy most about their roles.
Olympe Mattei
Analyst, BloombergNEF, Tokyo
Why did you choose to work at Bloomberg?
I wanted to grow in a nurturing yet demanding environment. Bloomberg's culture is a good fit as it offers us flexibility in how we work and gives us avenues to make our voices heard. It is also a stimulating, fast-paced workplace with many opportunities to thrive.
Tell us about your role and what is most interesting about what you do.
I am an analyst primarily covering natural gas markets in Japan and South Korea at BloombergNEF (BNEF), a research department within Bloomberg focused on commodities and the transition to a low-carbon economy. The most interesting part of my job is how much potential for learning there is – from exchanging insights with knowledgeable colleagues to getting feedback from our users on how to improve our product.
What has surprised you about working at Bloomberg?
Discovering that I am empowered to make decisions and shape my own work. Even as a rather junior employee, my views are recognized and appreciated.
What kind of support and opportunities have you received at Bloomberg?
There are many programs – on coding, for example – available through Bloomberg University and ad-hoc training sessions. I've also been lucky enough to enroll in the GOAL diversity and inclusion program, where I could share my experience working at Bloomberg and network with other female employees across APAC.
In terms of opportunities, I've been given the chance to present my work at various internal and external conferences in three languages (Japanese, Korean and English). I've also been trusted to oversee the publication of my team's flagship report, which generates thousands of views on the Bloomberg Terminal. Most importantly, I feel stimulated and valued.
What is the best thing about our culture?
Bloomberg always strives to improve the working environment for everyone. This is reflected in the flexibility employees enjoy, how managers offer feedback, how training is designed and how goals are set.
Takehiro Kawahara
Aviation analyst, BloombergNEF, Tokyo
Why did you choose to work at Bloomberg?
I decided to join Bloomberg soon after the Great East Japan Earthquake, which occurred in 2011. I was studying environmental studies and sustainability science in Sweden at the time. The accident at the Fukushima Daiichi Nuclear Power Plant compelled me to think deeply about the transformation of the energy system and the introduction of renewable energy in Japan. In addition, I am from a coastal area of Iwate prefecture, which was hit by a tsunami triggered by the earthquake. I wanted to contribute to society through my work, so I decided to apply for a position at BNEF, analyzing the clean energy sector.
Can you tell us more about your current role?
I am in charge of analyzing the decarbonization of the global aviation sector. I keep track of emerging trends around next-generation aircraft and propulsion technology, government policies and airlines' decarbonization strategies. The results of my analysis are delivered to our customers through the Bloomberg Terminal and the BNEF website. Also, I often give presentations to our clients and at events. I believe my work is meaningful because it helps customers in their strategy planning and decision-making.
What do you enjoy about your work?
Aviation is a relatively new theme for BNEF. I love that we can explore decarbonization strategies by combining existing insights that BNEF has accumulated over the years — on renewable energy, hydrogen and the carbon market, for example.
Before pursuing environmental studies and sustainability science, I studied aerospace engineering, which has been my passion since I was a child. The decarbonization of aviation ties these two fields together, and it is also an important global issue. I find joy in addressing this issue through my role as a BNEF analyst, and gaining new insights and perspectives.
What are some opportunities and experiences you've gained at Bloomberg?
I've had the chance to visit many different countries. For example, I've presented at an international renewable energy conference in Cambodia, conducted research interviews in Kenya, Tanzania and Ghana, and visited a start-up in the U.S. I also had the opportunity to work in our London office after being based in Tokyo for a few years. It was a valuable experience for me both professionally and personally.
Overall, what is it like to work at Bloomberg?
At my previous job, all of my colleagues were Japanese, so working with people from all across the globe at Bloomberg was a new experience for me. I love the culture of respecting one another's differences. In BNEF's Tokyo office, we have colleagues from Korea, Philippines, and France. We also have many Japanese colleagues who grew up overseas. We all get along and collaborate with one another.
Miquel Kishimoto
Sustainability analyst, BloombergNEF, Tokyo
Why did you choose to work at Bloomberg?
I decided to join Bloomberg as its truly open and global culture is unlike that of any other company. It is an ideal work environment where I can grow and contribute to society at the same time.
What is it like to work at Bloomberg?
Bloomberg is a place where I can be myself. Every day, I work with colleagues and customers around the world using different languages. Here, employees are encouraged to be proactive and take initiative in their work regardless of seniority, and there are many opportunities to receive constructive feedback and support.
Can you tell us about your current role?
The sustainable finance market is rapidly evolving and becoming more complex. In my role, I track market and policy developments related to sustainable finance, translate them into clear reports and charts, and explain them to customers in meetings and events.
What do you enjoy about your work?
Being part of a team that contributes to advancing the global transition to decarbonization through timely research and data. Personally, I enjoy analyzing complex issues and finding creative solutions to explain them in an easy-to-understand manner.
Is there anything that you've found surprising at Bloomberg?
I'm pleasantly surprised that I've been able to experience new and exciting career opportunities regardless of my educational background, work experience and seniority. It's also surprising that less experienced employees are given important tasks, which enables them to advance to the next level. In addition, employees here come from diverse backgrounds and have different skills, yet we all help one another without hesitation. I believe this is one of the qualities that defines Bloomberg.