Why Collaboration Through Platforms Is Important for Tackling the Climate Challenge
Written By Daniel Zhang, Chairman and Chief Executive Officer, Alibaba Group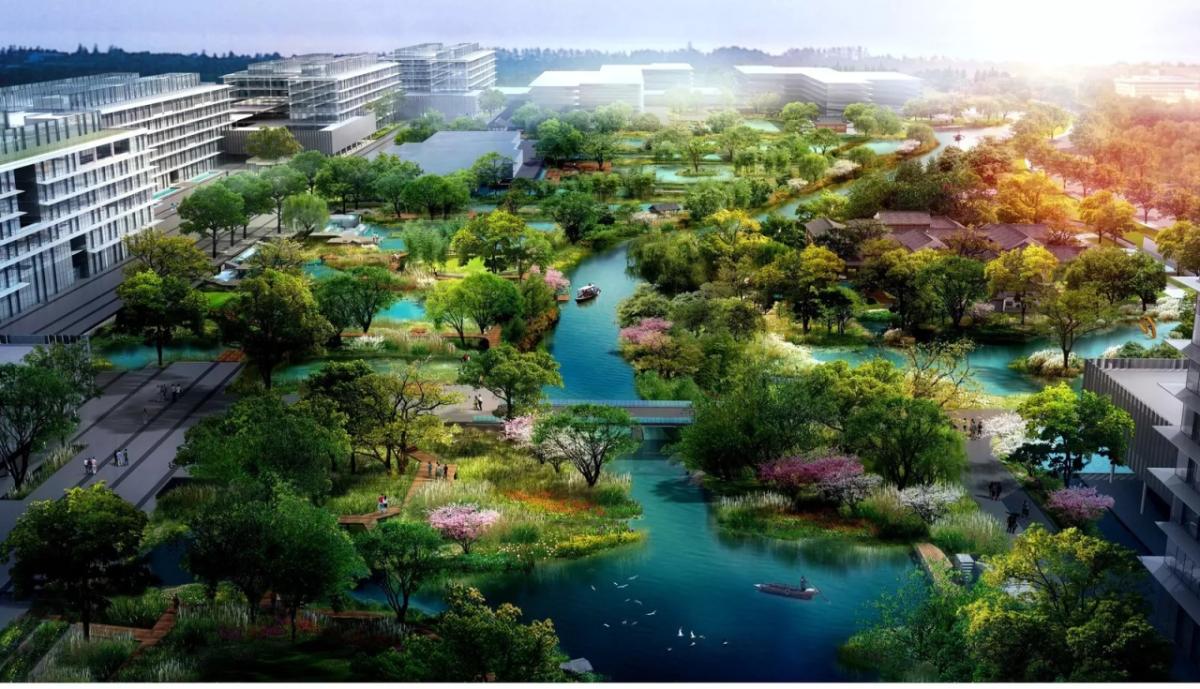 There have been many lessons from the COVID-19 pandemic, but none more pronounced than the need for collaboration. We have all had to work together as individuals and organizations to identify the way forward. This spirit now needs to be transposed to tackling climate change, the world's most pressing existential issue.
For organizations, carbon neutrality is now a universal strategic imperative – the prospects are clear if we fail to keep global temperature rises well below 2°C above pre-industrial levels. But most of these decarbonization efforts and initiatives are often set independently of other companies. We believe the future of sustainable development will be a low-carbon circular economy driven by new technologies and new sources of energy. This cannot be achieved in isolation, success is dependent on collective ambition and commitment. Digital ecosystems like Alibaba are particularly well-positioned for forging collaboration, therefore, we must aim high to go above and beyond.
Scopes on carbon emissions provide a starting point for companies
The foundations have been laid by the World Resources Institute and World Business Council for Sustainable Development's Greenhouse Gas Protocol, with its three scopes on carbon emissions:
Scope 1 – Direct company-owned greenhouse gas (GHG) emissions.
Scope 2 – Indirect electricity-use emissions.
Scope 3 – Indirect production and transportation emissions.
These are fundamental, offering a framework for organizations to understand, establish, and execute their own approaches to carbon neutrality. As well as joining the Science-Based Targets initiative (SBTi) to help limit the global temperature increase to 1.5°C, Alibaba pledged to realize carbon neutrality for its own operations (Scope 1 and 2) by 2030, and to halve its value chain (Scope 3) emission intensity by 2030, using 2020 levels as a baseline. We will do this through more efficient processes, energy-saving technology, shifting energy consumption to renewable resources, and carbon removal and offset.
Ecosystems and platform companies with scale need to go beyond
While we understand that the three scopes provide a strong framework for organizations to meet GHG emission goals, all influential organizations need to review their areas of climate impact and identify where their spheres of influence can extend beyond the three scopes, which in their current form only reach emissions under individual organization's control.
At Alibaba, as a global technology leader, we understand this responsibility and believe our role as a digital marketplace with millions of brands and billions of consumers means we can have an even wider influence on carbon emissions that goes beyond the firm and into the entire commercial ecosystem. This belief is encapsulated in our Scope 3+ initiative.
Introduced in our Carbon Neutrality Action Report published in 2021, Scope 3+ is a collaborative effort with partner brands and customers to cut 1.5 gigatons of carbon emissions by 2035. This has widely been acknowledged as a bold move. Although daunting, it is fully achievable. However, it will require a complete transformation, changing our organizational missions, culture, and the way we work as a firm globally. We have looked at the nature and operations of our platforms, which connect an ecosystem including e-commerce, cloud computing, logistics, etc., to focus on specific emissions reduction levers through which our capacity for innovation can have an impact across the digital ecosystem.
First, the ability to leverage insights gained through our platforms. This enables us to understand customers' preferences for sustainability, through which we can develop strategies and solutions to meet their needs, and leverage various touchpoints with brands and consumers across our ecosystem, such as setting up dedicated green product channels, piloting product carbon emission labelling, as well as helping consumers to build personal carbon accounts to advocate for a sustainable lifestyle.
Second, we looked at how we can apply green technology across our digital ecosystem, from data centres and merchants' shopfronts to transport and logistics, to drive cost reductions and reduce environmental impact at every link of the value chain. In support of this, Alibaba Group has recently joined the Low Carbon Patent Pledge, through which we will make nine key patents for green data centre technology available for free to accelerate adoption and foster innovation. In addition, our logistics arm Cainiao has built up a global green supply chain for merchants and brands across the globe to reduce carbon emissions and footprints.
Third, using the scale and reach of our platforms, Alibaba can support the development of a digital circular economy by connecting all parts of supply chains. For example, there is a huge appetite for "re-commerce", including our own Idle Fish platform for second-hand goods, where 300 million registered users repurpose over 1 billion pre-owned items every year. We are also encouraging more recycling and the use of recycled packaging through Cainiao and its extensive logistics partnership networks.
Leveraging platforms to increase the impact
Our goal is to positively influence the entire ecosystem through Scope 3+, an ambition that is shared by many partners. Our extensive network allows us to assess the overall carbon effects of consumer activities and use our other resources and this information to reach and influence consumer and merchant behaviour.
To date, however, the lack of effective approach to accurately measure emissions has proved a hindrance to progress. We hope that a coalition acting within this initiative can use its collective insights to put in place a measurement approach that is practical and has wider resonance.
We are confident that collective ambition and commitment will emerge to tackle climate change, just as it did to address the COVID-19 pandemic. A shared vision and belief in the positive impact of technology gives us the best chance of forging a broader alliance among key stakeholders in mitigating the climate challenge.
License and Republishing
Written by Daniel Zhang, Chairman and Chief Executive Officer, Alibaba Group
The views expressed in this article are those of the author alone and not the World Economic Forum.
Please refer to https://www.alizila.com/esg/ for additional information about Alibaba's sustainability efforts
View original content here