Whole Planet Foundation Salutes Hall of Fame Members
Annual Prosperity Campaigns Fueled by Their Dedication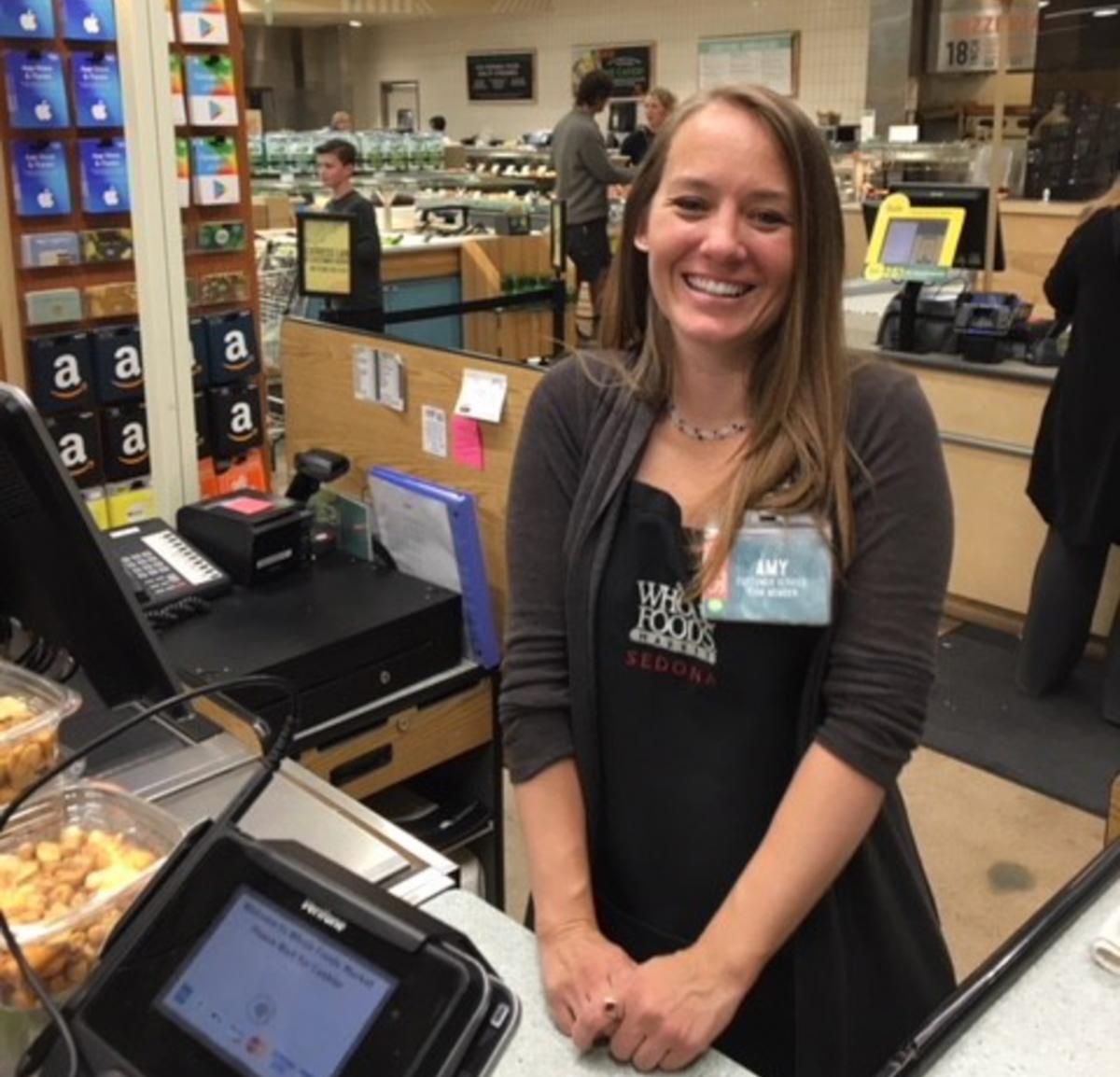 Cashiers like Amy help shoppers empower businesswomen around the globe through the Prosperity Campaign.
Whole Planet Foundation thrives because of the support of amazing volunteers, fundraisers, and advocates who generously contribute to its mission to alleviate global poverty, especially during the Annual Prosperity Campaign each March. From a Whole Foods Market cashier sporting a Mohawk to an office-based analyst coordinating a Ping Pong for Prosperity tournament, please join us in celebrating the members of the Whole Planet Foundation Hall of Fame who have dedicated themselves to creating opportunities for the world's poorest people. These Hall of Fame members have helped raise awareness and funds for microcredit  – small loans requiring no formal contact or collateral – that enable an impoverished entrepreneur to create or expand a home-based business and lift herself and her family out of poverty. Learn about the Foundation's global impact here.
From March 1-14, Whole Foods Market shoppers have the opportunity to join the Campaign and donate to Whole Planet Foundation at the registers at any Whole Foods Market anywhere.  This year's campaign goal is to raise $3.2 million to reach an additional 88,000 people with the chance for a better life through entrepreneurship.  Hall of Fame cashiers like Amy make each Campaign successful by connecting shoppers to how they can power the potential of businesswomen all over the globe.  One time, Amy's care in connecting with a customer about her passion for Whole Planet Foundation resulted in a donation of $1,000!
To join the Campaign, make a donation online today or be one of thousands of Whole Foods Market shoppers to round up your change at the registers March 1-14.  Thank you, and thank you to each of the 16 remarkable Hall of Fame members for furthering the mission of Whole Planet Foundation!