Whirlpool Poland Employees Renovate Family Foster House With Habitat For Humanity
Two days full of hard work yielded results. Here's what happened recently near Wroclaw, Poland as part of the Whirlpool House + Home program and in cooperation with Habitat for Humanity Poland.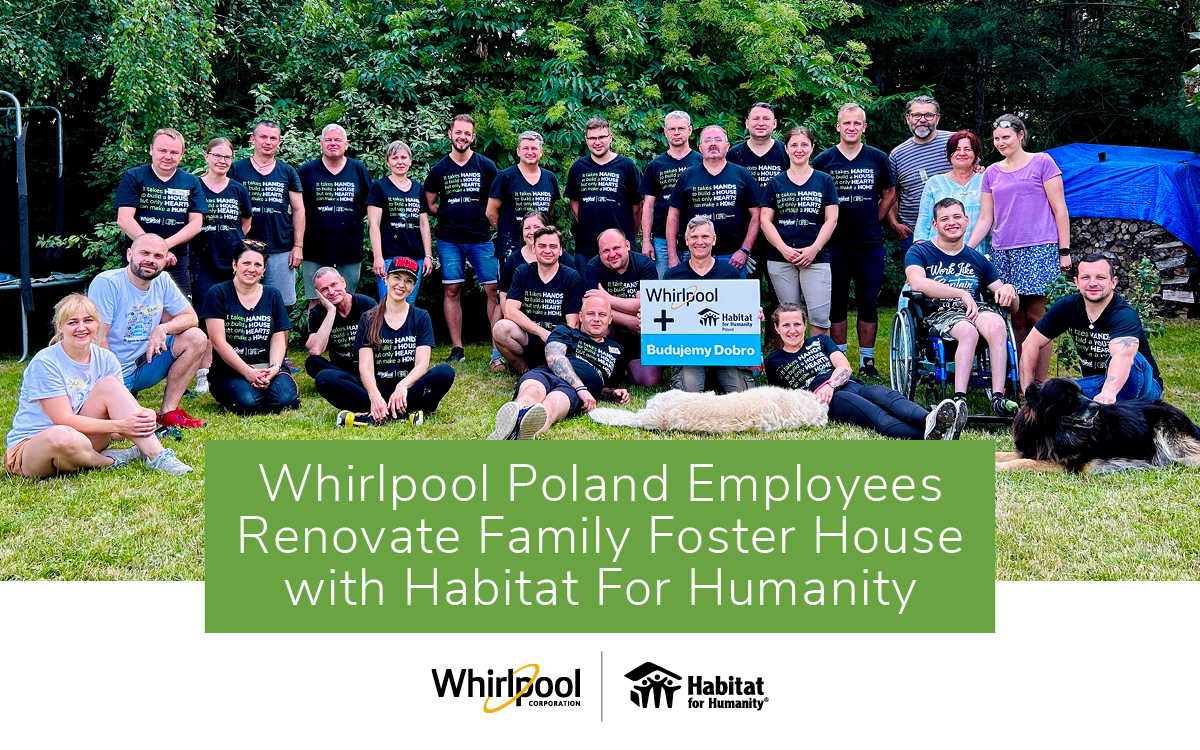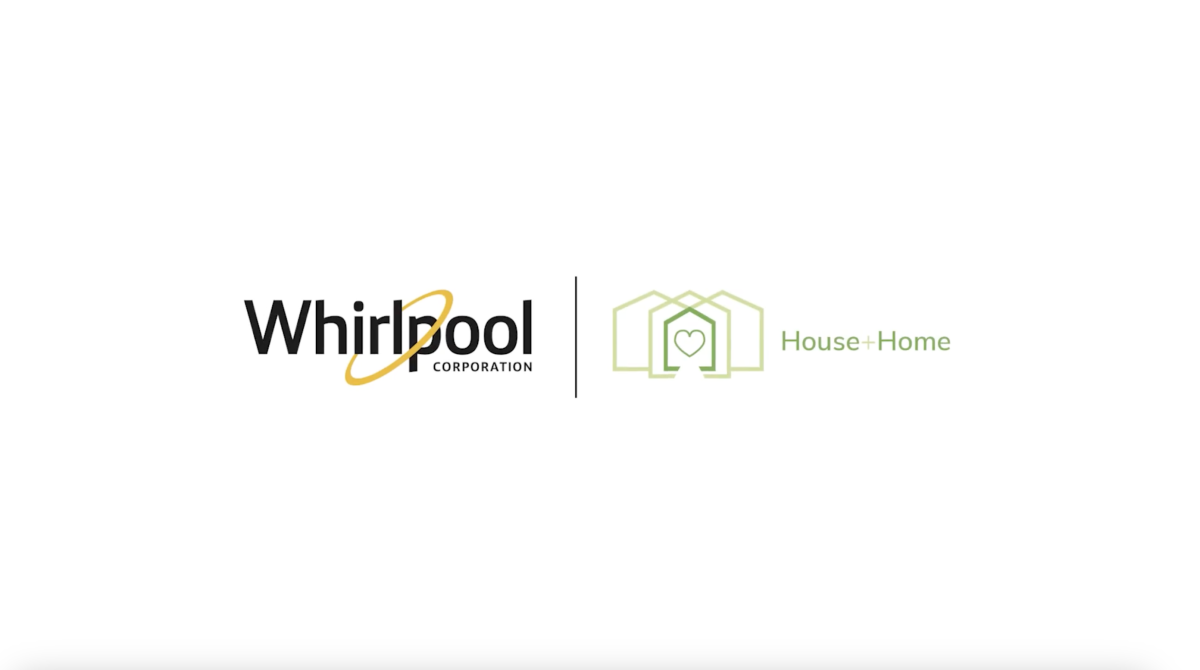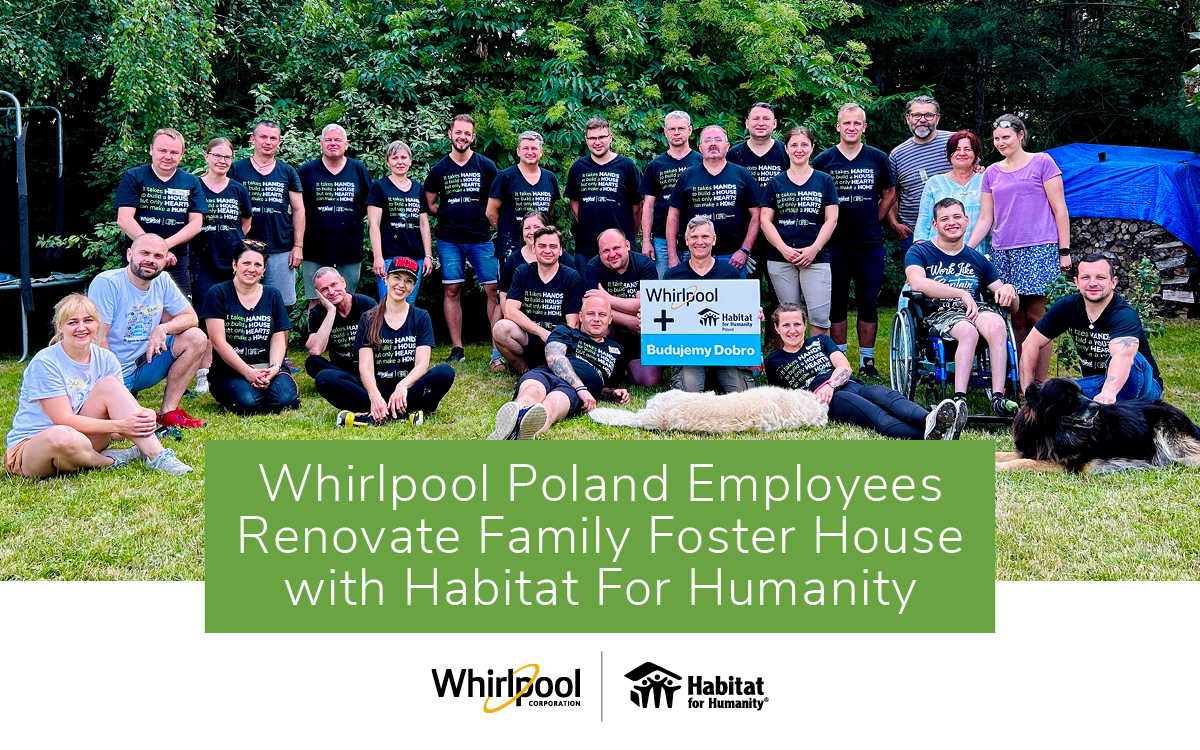 The Family Foster house in Wierzbice was created by Jerzy and Maciejka – visual artists and parents with huge hearts. In addition to raising their biological children, they also decided to adopt four children with special needs.
The house where the family lives is generally adapted to their needs. For example, in 2017, Habitat for Humanity Poland helped the family by paving the path around the garden so that wheelchair users could also use it. But after 6 years the premises needed to be refreshed: the garden became overgrown, and the paved walkway became impassable for a wheelchair. In addition, the rear entrance to the property was not usable, due to the family's inability to keep it in good order, and at some point they no longer had the strength to bring it up to proper condition.
Whirlpool volunteers from all over Poland took part to support this family in Wierzbice. On July 3 and 4, over 20 volunteers, from Radomsko, Wrocław, Łódź and Warsaw, representing all polish locations of Whirlpool Corporation, helped repaint the whole house inside and do all the garden work. Employees worked through intense heat and other challenges and were able to see how different problems people have, what they face on a daily basis, and how life's priorities change when caring for orphaned, disabled children.
As a result of these two days of work, the team was able to update the house inside, clean it, repaint the rooms and deal with places that were inaccessible to the hosts, in addition to bringing the garden up to scratch, giving the family a lot of pleasant space to enjoy throughout the summer. The family returned the favor with sincere thanks, smiles and a delicious fresh yeast cake with garden strawberries, making everyone feel at home.
"Our action aroused great interest. It exceeded our expectations. We had a huge number of applications from our employees wanting to take part in the action. Therefore, we increased the originally assumed number of volunteers. Already on the spot, our colleagues confirmed great commitment and willingness to help. It is very uplifting and wonderful to be part of such a community and to be able to help those who need it together" – Zygmunt Łopalewski Central Europe Communications & Government Relations Sr. Manager
ABOUT WHIRLPOOL CORPORATION 
Whirlpool Corporation (NYSE: WHR) is committed to being the best global kitchen and laundry company, in constant pursuit of improving life at home. In an increasingly digital world, the company is driving purposeful innovation to meet the evolving needs of consumers through its iconic brand portfolio, including Whirlpool, KitchenAid, Maytag, Consul, Brastemp, Amana, Bauknecht, JennAir, Indesit, Yummly and InSinkErator. In 2022, the company reported approximately $20 billion in annual sales, 61,000 employees and 56 manufacturing and technology research centers. Additional information about the company can be found at WhirlpoolCorp.com.
View original content here.