Whirlpool Employees Raise $400K for Darke Co. United Way
By Erik Martin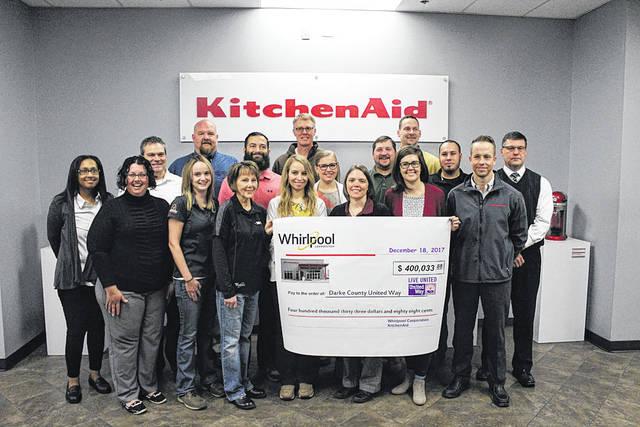 On Monday, workers at Greenville's Whirlpool Plant presented Darke County United Way with a check for more than $400,000.
Originally published on The Daily Advocate
GREENVILLE — Darke County United Way received a big check Monday from the employees of Greenville's Whirlpool Plant.
Whirlpool workers raised $400,033.88 to help United Way's 24 participating agencies, representing about 80 percent of the $500,000 United Way is seeking to raise for 2018.