Whirlpool Corporation Supporting Technology Camp for Girls in Berrien County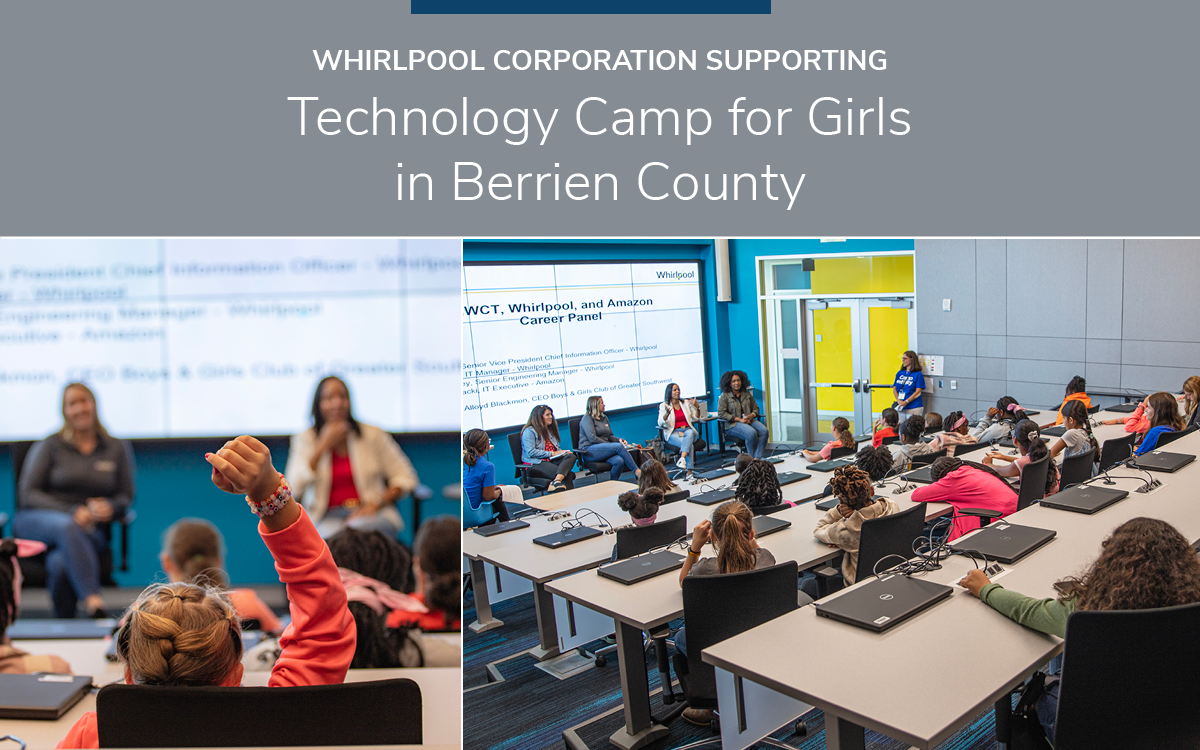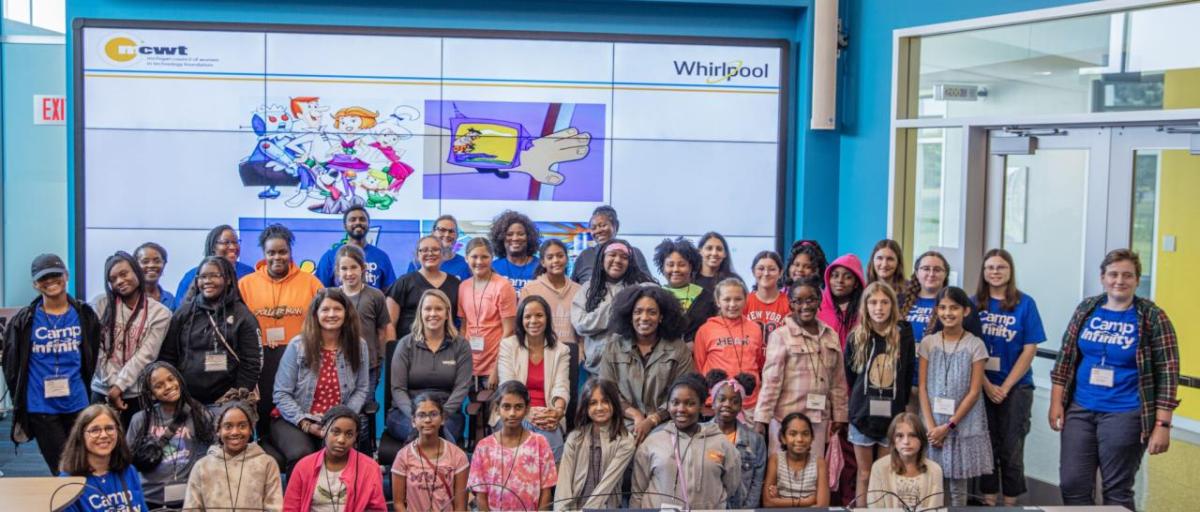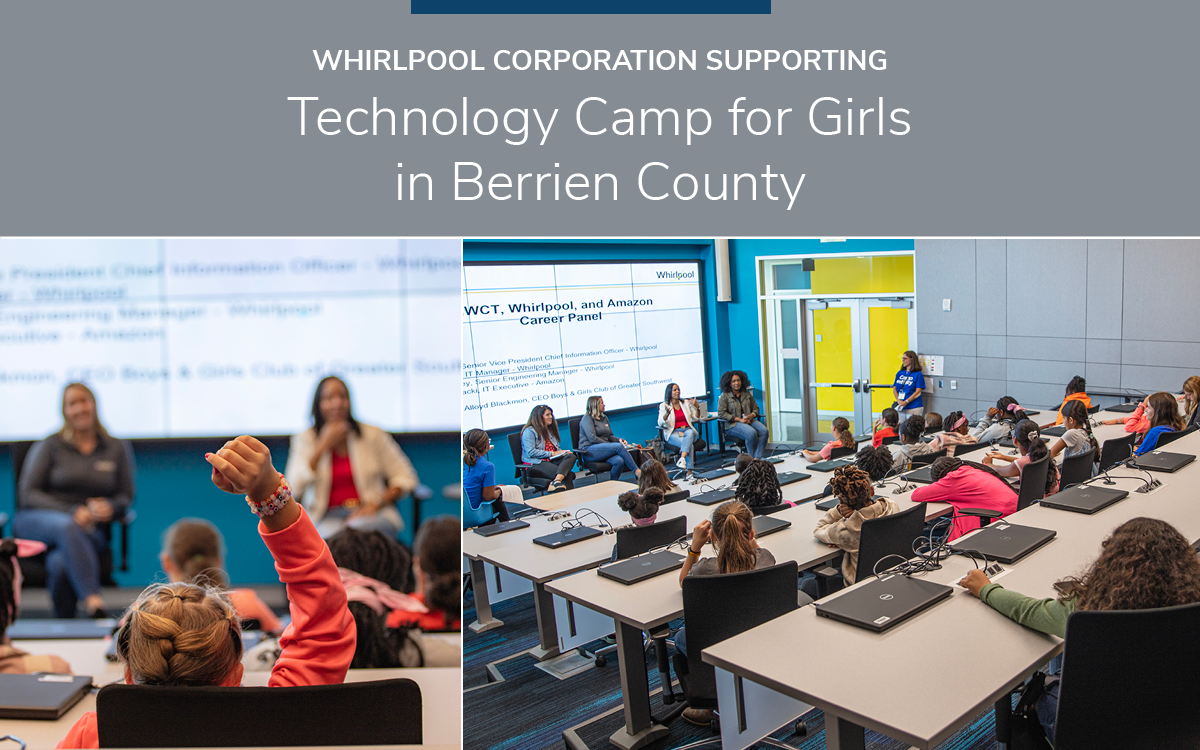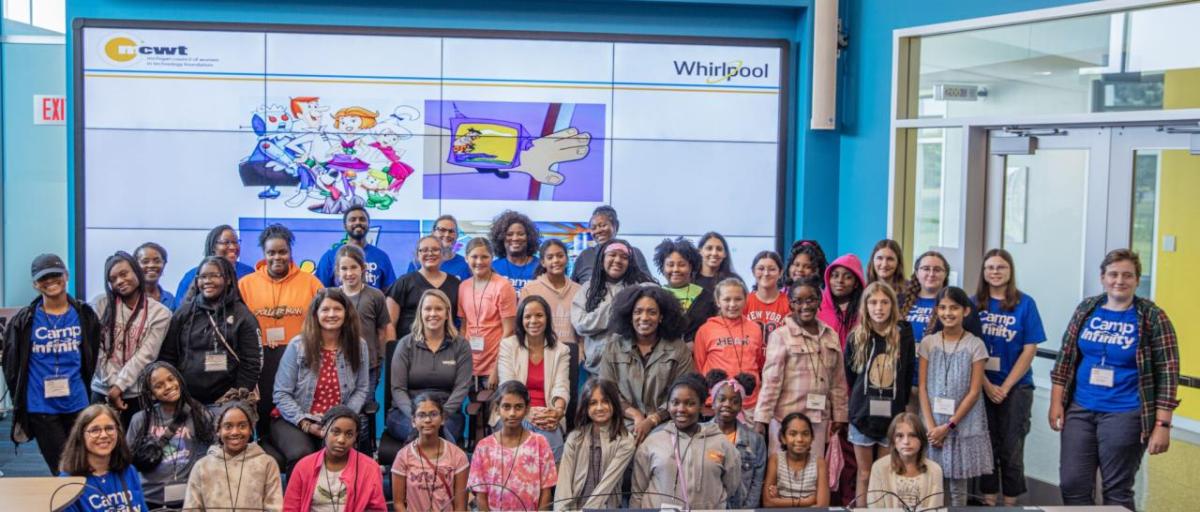 The Whirlpool Foundation is funding Camp Infinity, a Michigan Council of Women in Technology (MCWT) camp to introduce girls, in grades 5 through 8, to computer and internet technologies through hands-on activities. Campers will have an opportunity to meet with professional women and men who work in technological fields and explore the many exciting and rewarding tech careers.
Today's career panel featured Whirlpool Corp. technology employees representing the areas of global IT, consumer services and manufacturing including Whirlpool Senior Vice President and Global CIO, Dani Brown.
"Demand is high in the tech workforce and women are underrepresented," said Brown. "Offering girls hands-on experiences and letting them see female role models in tech careers at a young age will help them see themselves in these same types of careers in the future."
Camp Infinity at Lake Michigan College is hosting 29 students from Berrien County and will continue through the week. The camp sessions will engage students in age-appropriate topics ranging from game design, website design, and robotics programming. The camp will conclude on Friday with guest speaker Pam Klyn, Whirlpool executive vice president of corporate relations and sustainability, speaking about her 30 year career in engineering.
To learn more about the Michigan Council of Women in Technology (MCWT) and Camp Infinity, go to https://mcwt.org/programs/list/K-12-Initiatives/CAMP-INFINITY.
View original content here.