Whirlpool Corporation Named as One of the Best Employers for Women in America by Forbes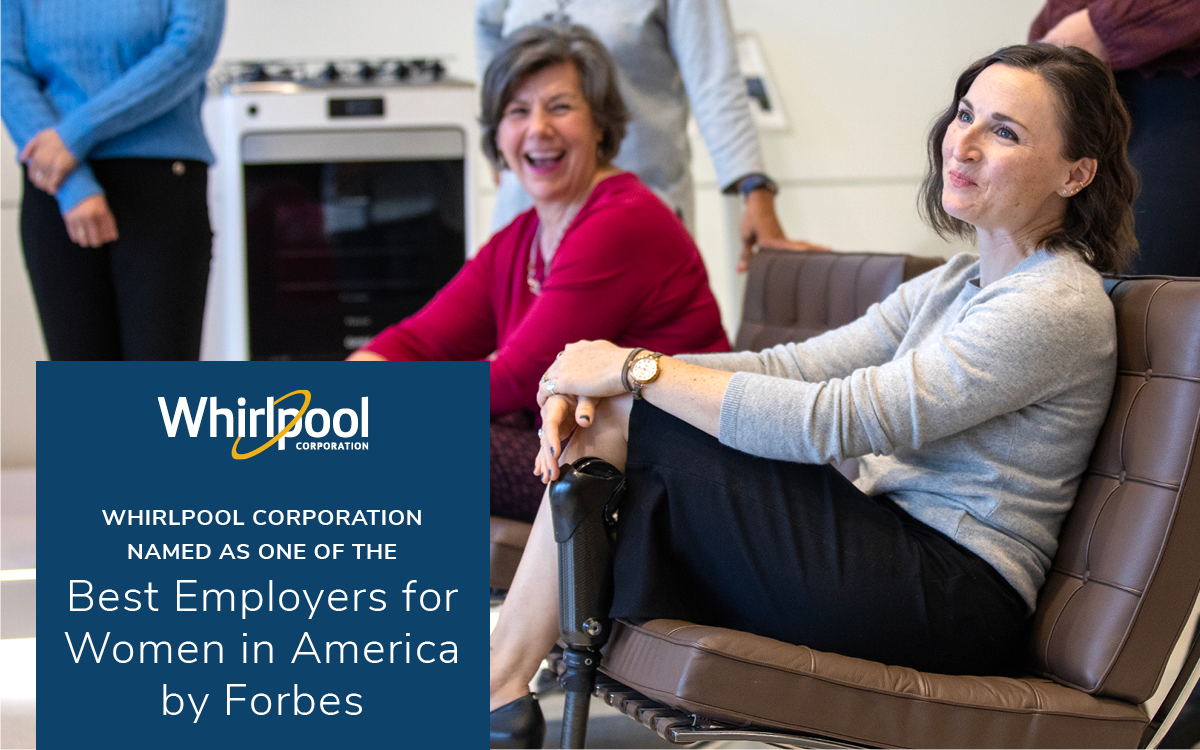 Whirlpool Corporation has been recognized by Forbes as one of the Best Employers for Women in America. This prestigious award is presented by Forbes and Statista Inc., the world-leading statistics portal and industry ranking provider.
Whirlpool is deeply committed to building a culture where everyone feels welcomed, heard, respected and valued," said Carey Martin, executive vice president and chief human resources officer at Whirlpool Corp. "We're honored to be recognized again for advancing progress toward a more inclusive, diverse and fair world that celebrates and empowers women."
Inclusion and diversity is an enduring value at Whirlpool Corp. The company has continued to prioritize meaningful actions that cultivate an even stronger inclusive and diverse workplace. In the past year, Whirlpool Corp. introduced Empower, a multi-month program designed to develop high-potential manager- and senior-manager-level women in Latin America and Asia; launched new family and fertility benefits in the U.S.; and hosted the fourth annual global inclusion campaign, offering 200 hours of micro-learning courses with an emphasis on the importance of inclusive behaviors. The company also has 17 employee resource groups (ERGs) worldwide, including four regional chapters of the Whirlpool Women's Network (WWN), which empowers and engages women at all levels across the organization through networking events, career development programs and advanced leadership opportunities.
Whirlpool Corp. is frequently recognized for its efforts toward improving employee engagement and support. This year alone, Whirlpool Corp. was named one of the Best Companies to Work For by U.S. News & World Report, one of America's Most Just Companies for 2023, and one of the World's Most Admired Companies by Fortune for the 13th consecutive year.
Companies chosen for the Forbes Best Employers for Women list were identified in an independent survey from a sample of more than 60,000 U.S. employees working for companies employing at least 1,000 people within the United States. The sample included about 40,000 women who were asked to rate their company based on four different criteria, including working environment, salary, employee diversity and whether they would recommend their company. These answers were compared to those of 20,000 men to evaluate any differences in perception of the workplace.
Click here to see the full list of Forbes America's Best Employers for Women 2023.
View original content here.