Where Should JetBlue Donate Books Next Year? Vote Now in the Online #BookBattle
Where Should JetBlue Donate Books Next Year? Vote Now in the Online #BookBattle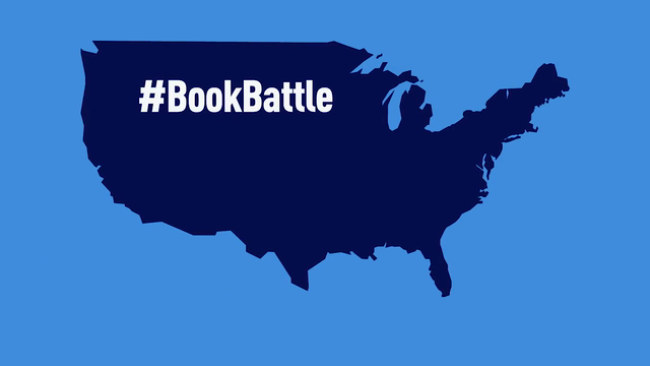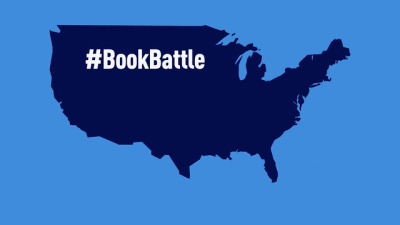 Monday, July 31, 2017 - 8:45am
What's better than getting a new book? JetBlue and Random House Children's Books would venture to say - a free book…from a vending machine! Thanks to the Soar with Reading program, this summer children in Fort Lauderdale have access to the coolest vending machines around. Instead of snacks, they are selecting new, free books like the Magic Tree House series. Fort Lauderdale won last year's online #BookBattle, and as a result, received four custom book vending machines that dispense children's books for free. Random House Children's Books authors and illustrators - Mary Pope Osborne (Magic Tree House series), Judd Winick (Hilo series), R. J. Palacio (Wonder), Chris Grabenstein (Mr. Lemoncello's Library series), Christian Robinson (Little Penguins) - are supporting the program throughout the summer by encouraging voting in this year's #BookBattle which is currently underway. These authors and illustrators can also be seen in a video airing onboard JetBlue flights in August encouraging kids to read and let their imaginations soar.
Four cities are in the running for this year's #BookBattle - Boston, Los Angeles, New York, and San Francisco - for a book donation in 2018. You can help us decide which city will receive free books next summer. Voting is open through August 31 at SoarwithReading.com. Anyone who casts a vote online will also receive a special 99¢ digital children's book from Penguin Random House.
Since its inception, Soar with Reading has supplied nearly $3 million worth of books to kids in need. This is the third year that JetBlue has funded this innovative vending machine program to help combat "book deserts," areas offering limited access to age-appropriate books. The machines previously installed visited Detroit and Washington D.C.
Soar with Reading is a signature JetBlue For Good® program, JetBlue's platform for social impact and corporate responsibility. Since 2011, Soar with Reading has grown to include the addition of bilingual (Spanish/English) books and a selection of titles that appeal to adults so parents can read with their kids.  The selection of books in the machines are changed out every two weeks so kids can come back and grab new books all summer long.
For additional information, visit SoarWithReading.com Join the #JetBlueForGood conversation on Twitter, Instagram and Facebook, check for regular updates, and get involved.