What You Need To Know About OSHA's 2023 National Emphasis Programs
Focused on reducing fall-related injuries and fatalities for people working at heights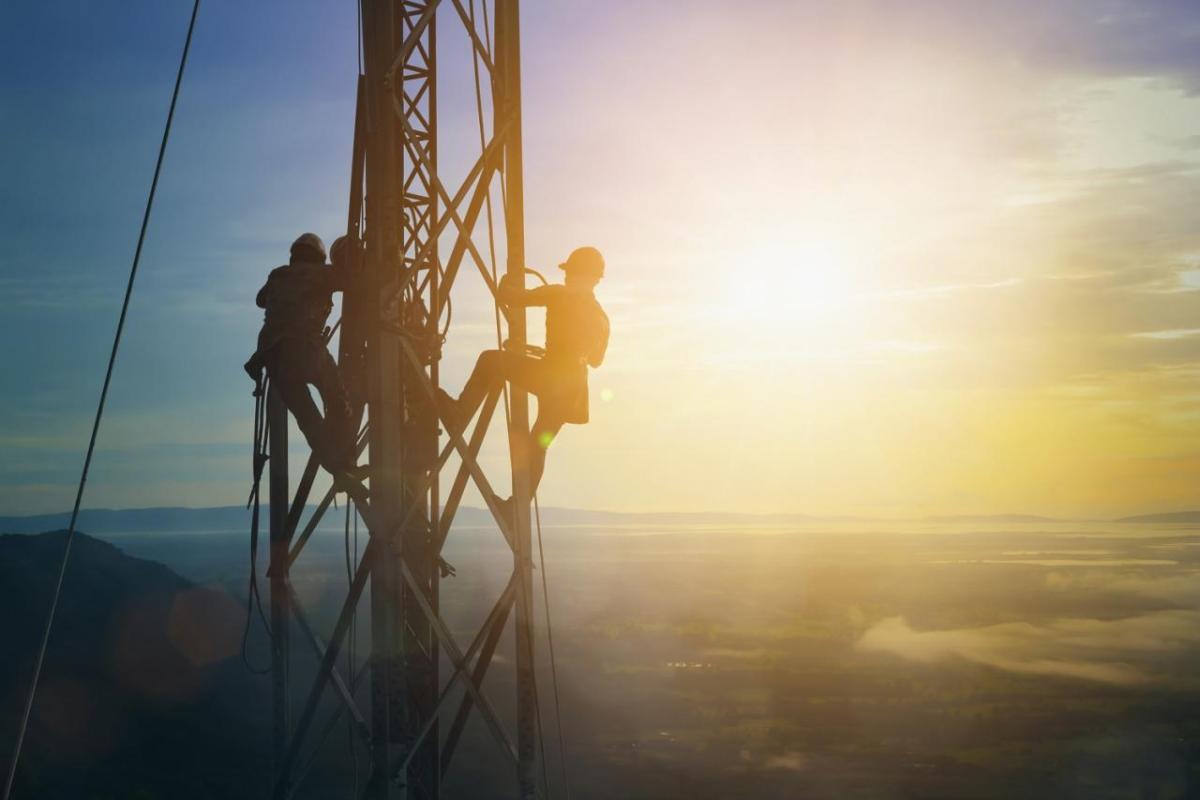 On May 1, 2023, the Occupational Safety and Health Administration (OSHA) announced a new National Emphasis Program (NEP) focusing on the reduction of fall-related injuries and fatalities for people working at heights in all industries. OSHA issues citations regarding fall protection more frequently than any other violation in construction industry inspections and falls from elevation accounted for 13% of all workplace deaths in 2021.
All construction inspections conducted by OSHA will be conducted according to the NEP instructions found here.
In addition, this NEP targets the following general industry activities:
Roof top mechanical work/maintenance
Utility line work/maintenance (electrical, cable)
Arborist/tree trimming
Holiday light installation
Road sign maintenance/billboards
Power washing buildings (not connected to painting)
Gutter cleaning
Chimney cleaning
Window cleaning
Communication Towers
If an OSHA investigator observes an employee working at height for any other non-construction activity not listed above, they may request approval from their area office manager to initiate an inspection under this NEP.
OSHA Inspection Process Under New NEP
Inspections under the new NEP will begin after a 90-day outreach period; which is usually accomplished by a letter being sent out to all industries with North American Industry Classification System (NAICS) or Standard Industrial Classification (SIC) codes targeted by the emphasis program. Outreach activities under this NEP will be continued quarterly thereafter and may include seminars, promotional materials, and the on-site consultation program.
Under the direction of this NEP, OSHA will assign an employee to travel through a selected geographic area to make a list of ongoing construction activities, regardless of observed hazards. The list will include street address, type of construction activity, and any other relevant observations, at a minimum. Other items, if available, such as the identity of the employer and hazards observed will be recorded. A master list will be generated with each establishment listed in the order they were observed and then a random number generator will be applied to determine which entities will be inspected under this NEP.
Key Changes to Fall Protection Enforcement
The major change that this NEP implements compared to prior OSHA enforcement of fall protection is that now targeted inspections will be conducted at construction sites or select generally industry sites without an OSHA investigator observing a case of imminent danger or a reported complaint, injury, or fatality related to fall protection.
In addition, an OSHA investigator may initiate an inspection if they observe an employee working at height under any condition, with approval from their office area director. If the OSHA investigator is unable to immediately begin an inspection after observing a fall hazard, they can provide the area office with a referral where they will be evaluated by the area director, and if appropriate, be assigned to another investigator.
Like all inspections, the OSHA investigator must focus on the scope for which the inspection was initiated, in this case, fall protection. However, the scope may be expanded based on injury and illness records, plain view hazards, or employee interviews.
Understanding NEPs and How They Impact Your Operations
OSHA identifies hazards and high-hazard industries based on inspection data, injury and illness data, NIOSH reports, peer-reviewed literature, and analysis of inspection findings. These NEPs are applied to industries with SIC/NAICS codes that traditionally have the hazards. Currently, there are 11 NEPS, as follows:
Combustible Dust
Fall Protection
Hazardous Machinery
Heat
Hexavalent Chromium
Lead
Primary Metal Industries
Process Safety Management
Shipbreaking
Silica, Crystalline
Trenching and Excavation
Review documentation on these NEPs here. 
In addition to NEPs, there are regional Local Emphasis Programs (LEPs); for example, Region 1 (CT, ME, MA, NH, RI, and VT) have the following LEPs:
Noise
Powered Industrial Trucks
Cranes in Construction
Fall Hazards
Tree and Landscape Operations
Residential Construction
A full list of LEPs can be found here.
State plans may also adopt the NEPs and LEPs; a review of their adoption would need to be conducted through the individual state's Department of Labor.
Generally, each OSHA office will take the industries in their area that apply to each emphasis program and apply a random number generator to populate their inspection list for the year. Each emphasis program has a different number of required inspections for the year which can be found within the enforcement document.
If the office gets through the first round of inspections, they may then select another batch of industries for inspection using the random number generator. Most enforcement programs have a list of the SIC/NAICS codes they cover in their appendix section.
Why Are NEPs Important? 
It is important for industries to know if they fall under a NEP or LEP because that will potentially open them up to another avenue for an OSHA inspection. The emphasis programs do not frequently change from year to year so once a company initially determines if they fall under any applicable NEPs or LEPs they can reasonably expect that those emphasis programs will continue in the following years.
Another benefit of reviewing the emphasis programs is that a company can target its safety efforts to help reduce risk of injury in identified, high-hazard areas and processes.
Getting a handle on the National Emphasis Program updates can be tricky. Luckily, our Health and Safety experts are here to help. Reach out to our team today for help preparing for your next OSHA visit.
About Antea Group
Antea®Group is an environment, health, safety, and sustainability consulting firm. By combining strategic thinking with technical expertise, we do more than effectively solve client challenges; we deliver sustainable results for a better future. We work in partnership with and advise many of the world's most sustainable companies to address ESG-business challenges in a way that fits their pace and unique objectives. Our consultants equip organizations to better understand threats, capture opportunities and find their position of strength. Lastly, we maintain a global perspective on ESG issues through not only our work with multinational clients, but also through our sister organizations in Europe, Asia, and Latin America and as a founding member of the Inogen Alliance. Learn more at us.anteagroup.com.