Wendy's High School Heisman – Application Now Open
Wendy's High School Heisman – Application Now Open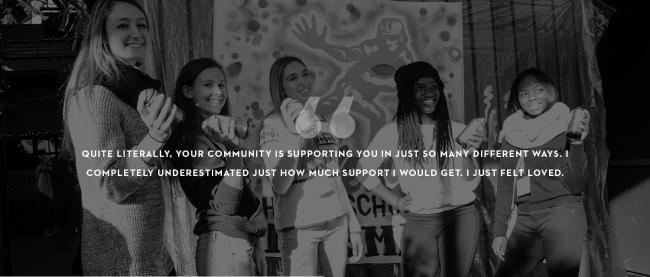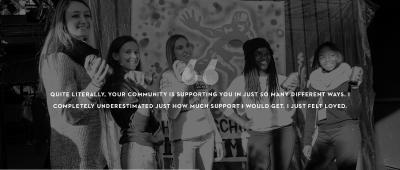 Tuesday, September 12, 2017 - 1:55pm
Summer is just about coming to a close. Which – is a bummer. We know. But at Wendy's®, there's a silver lining: the kickoff to Wendy's High School Heisman® Scholarship season.
You know we are passionate about a lot. Fresh beef, for instance. Quality ingredients overall. The Dave Thomas Foundation for Adoption®. But for the past 23 years, Wendy's has also been a champion for students who show incredible passion in overcoming obstacles to be successful in the classroom, on the athletic field and within their communities.
In partnership with the Heisman Trophy Trust (yes, that Heisman), we've celebrated these incredible students with recognition and college scholarships through the Wendy's High School Heisman Scholarship program.
We have helped to recognize hundreds of thousands of high school senior scholar-athletes and have given zillions (technical term) of Wendy's gift cards, patches and certificates along the way. Annually, we've also honored the National Finalists (plus their folks) with a trip to New York City for Heisman weekend. We've enjoyed so many special memories and feel honored to be able to tell the stories of these outstanding students.
Another interesting outcome of this program has been the friendships created between our local Wendy's franchisees (many of whom are small town business owners) and the winning student's high school.
An example of that special relationship happened just last year in Aiken, South Carolina – home of the 2016 Wendy's High School Heisman Female Winner, Frelicia Tucker. 
Don't just take our word for it. Here's a message from Frelicia's Guidance Counselor, Sally Tice.
"I can still remember the excitement in Frelicia's voice when she shouted, "I am one of the top ten finalists for South Carolina!" From being named a finalist for her state to ultimately being named the national Wendy's High School Heisman female winner, the adventure of a lifetime was made possible by Wendy's. Frelicia has received many awards and recognition over the past year, but nothing could compare to her weekend in New York.
Our town of Aiken, South Carolina is mostly known for being near the site of the Masters golf tournament, but now it is also the home of Frelicia Tucker! Our entire town was glued to ESPN2 as we watched a superb young lady be honored for her academic and athletic accomplishments, as well as her community service. Our mayor even named January 11, 2016 "Frelicia Tucker Day," and the celebration continued for the entire year!
We are so grateful to Wendy's for their support of our student-athletes. They were accommodating at every step in the process and encouraged her counselors and coaches to be a part of the excitement. Mike Iezzi, our local franchise owner, also accompanied us to New York, and he has forged an ongoing relationship with Aiken High School by providing Wendy's coupons to the entire senior class as well as sponsoring the High School's scoreboard. We're tremendously grateful for Mike and Wendy's support.
I encourage you to nominate your student athletes who never settle and dig deeper. You may just find yourself in New York watching dreams come true!"
And franchisee Mike Iezzi said, "Frelicia brought our restaurants closer to Aiken High School and the Aiken community. To this day, we still have her Heisman portrait in our Aiken stores and our customers and crew are proud! More than ever, we support Aiken High School and they, in turn, have supported us. She has also been a great ambassador of our brand throughout the media and community coverage of her Wendy's High School Heisman victory."
As Sally said, if you know or are a high school senior graduating with the class of 2018, we encourage you to apply for this recognition award and scholarship before the October 2, 2017 deadline.
Interested? Think you might know a student you think should apply? Or the parent of one? Check it out here: www.wendysheisman.com
Click here to see more photos, read more blogs, and sign up for The Square Deal notifications