Wendy's Celebrates Supplier Excellence with Annual Golden Link Awards
by John Inwright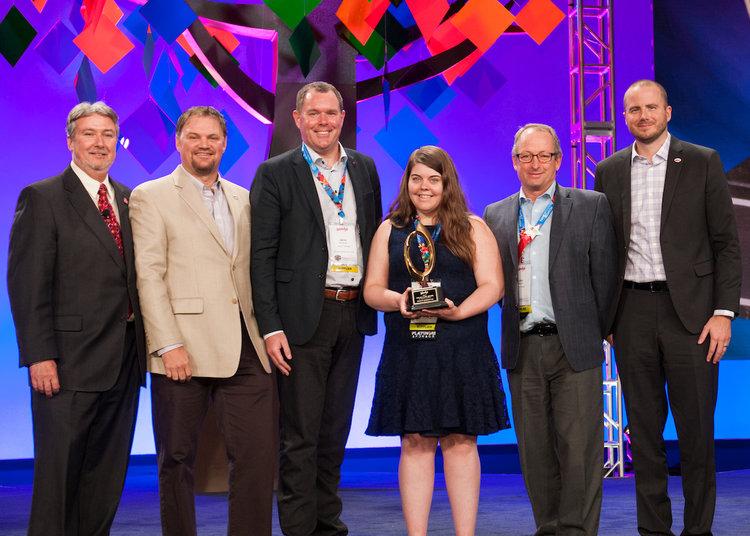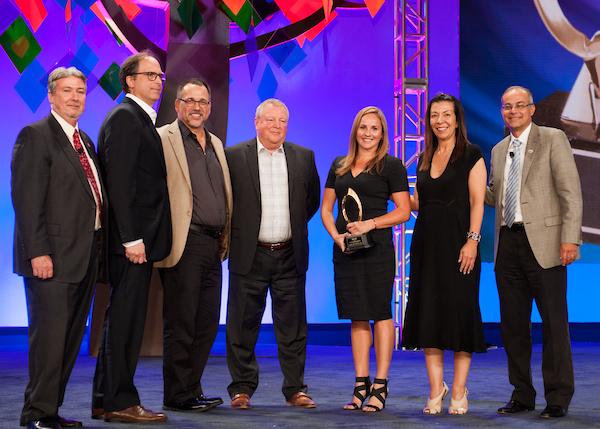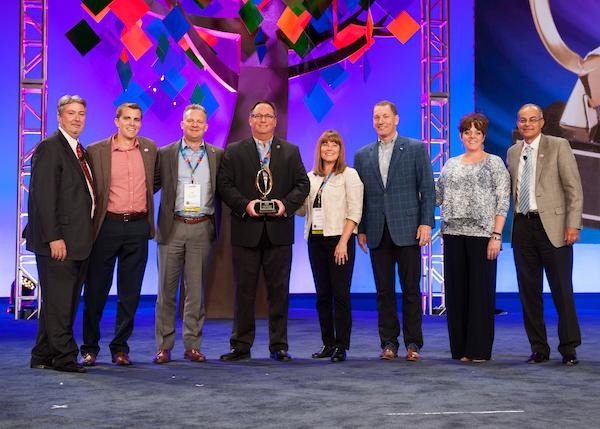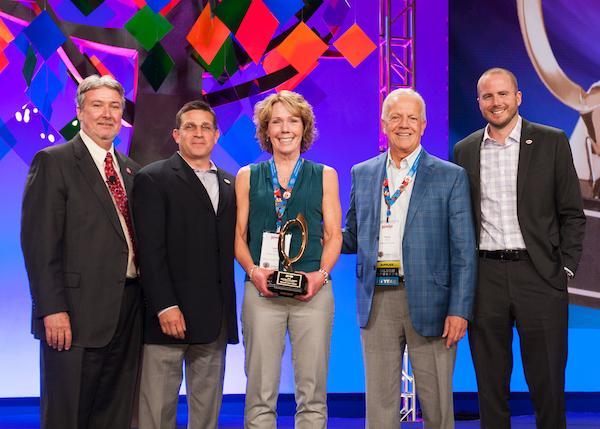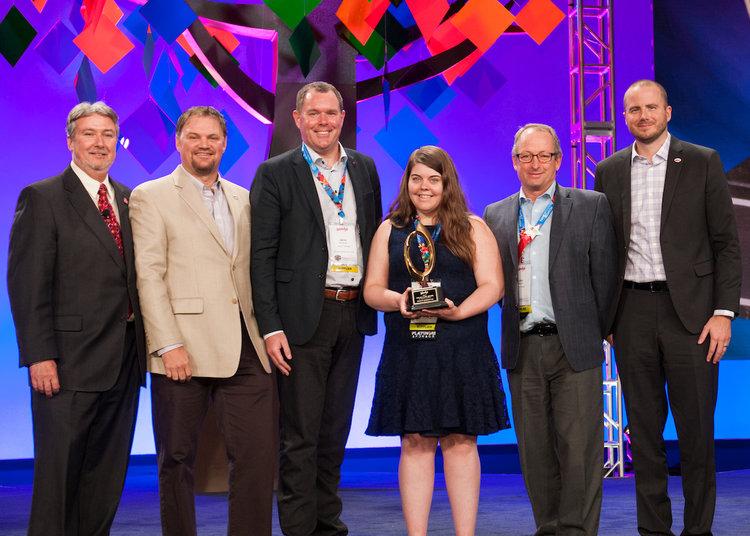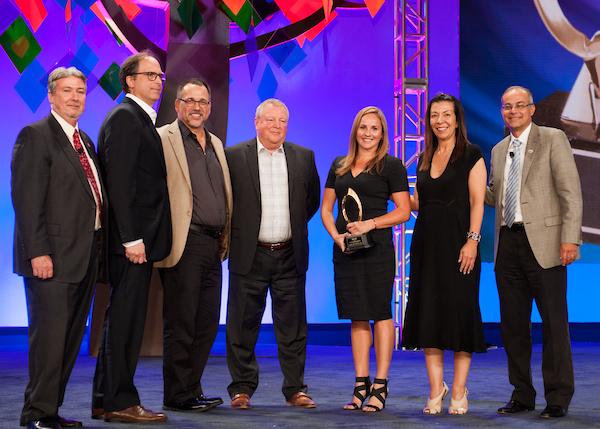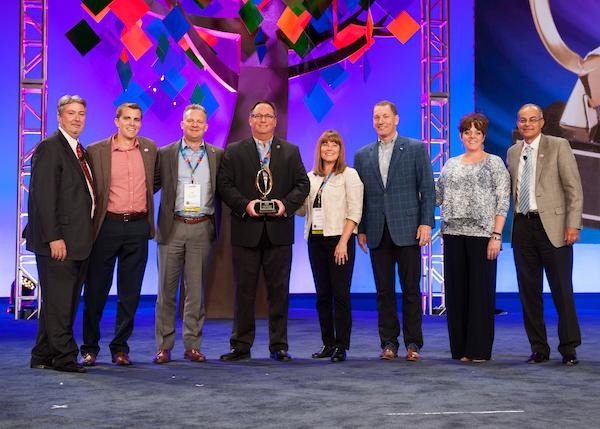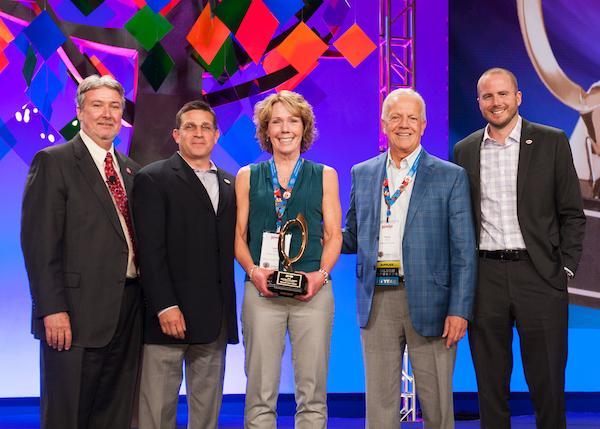 Wendy's could not deliver on the promise to delight every customer without the partnership and support from best-in-class suppliers and distributors. They are the unsung heroes for Wendy's customers. From the beginning, Dave Thomas' focus on quality and value made their support essential to delivering a high-quality dining experience.  Before Dave served that first hamburger back in 1969, he made up his mind to use only the freshest, highest quality ingredients. He knew it was easier and cheaper for his competitors to serve frozen beef and pre-processed produce. But Dave had faith that his customers could taste the difference. So, he followed his instincts and insisted on fresh, never frozen beef, hand-leafed lettuce, and only the freshest ingredients.  Across the Wendy's menu, Dave refused to compromise on quality. Simply put, he knew that fresh tasted better.
There are many reasons Wendy's competitors may cut corners. It's easier. It's cheaper. It's more convenient. But food lovers expect quality food, at the right price. So, we do it Dave's Way and that wouldn't be possible without supply chain partners who share our dedication to this quality commitment.
We depend upon our growers, manufacturers and distributors to provide the finest ingredients and then deliver the goods in a timely manner. Keeping every Wendy's restaurant in continental North America supplied with fresh, never frozen beef is far more difficult than boxing up frozen patties with a shelf life measured in months. Fresh isn't the easy way to do things, it's the right way.
Wendy's recently hosted its annual meeting in Las Vegas for the system.  As part of that, the most outstanding suppliers and distributors were presented with Golden Link Awards by Quality Supply Chain Co-op (QSCC). The Golden Link award recognizes the critical role they play as a link in Wendy's supply chain. Wendy's also presented their Quality Assurance award to honor a supplier who consistently maintains the highest standards of food quality and product safety. Of hundreds of suppliers and distributors, these twelve earned the QSCC Golden Link awards for their performance over the past two years.
Golden Link Award Winners
Birchwood Foods
This family owned enterprise has been supplying us with our signature fresh, never frozen beef patties for more than 45 years.
SYSCO Edmonton
This Alberta, Canada based distributor overcame customer satisfaction hurdles to become one of North America's strongest performing Distribution Centers.
Huhtamaki
Huhtamaki is a global paper packaging supplier. They made a significant capital investment in a new paper cup fabricator to build additional capacity supporting the popular 50-cent Frosty promotions.
Loeb Electric
Loeb Electric is a 3rd generation, family-owned business. They developed a new LED Lighting package for our restaurants that significantly improved lighting quality and reduced material costs.
Team 3 Group
Team 3 Group is our Supplier for imported packaging and operational supplies.
They led the development of innovative products, and they have been a tremendous resource for Image Activation building materials.
Olymel
Olymel L.P. is Canada's leader in the production, processing and distribution of poultry and pork. For the past 3 years, Olymel has consistently ranked in the top three of poultry suppliers in North America.
Park 100 Foods
Park 100 has been manufacturing custom food solutions since 1976 and they are deeply involved with innovating Wendy's menu offerings. They drive out costs from the product while maintaining exceptional quality standards.
SYSCO/FreshPoint
In 2015, SYSCO/FreshPoint introduced us to one of our very important berry supply sources—providing the necessary volume for the 2016 Summer Berry Chicken Salads. They also went above and beyond securing additional lettuce resources.
PARMALAT
Parmalat is The Big Cheese in Canada! As the Canadian arm of the #1 Dairy group in the world – The Lactalis Group—they have invested heavily in Canada, showing commitment to Parmalat's growth in the marketplace.
Trident Seafoods
Trident Seafoods is the largest seafood company in the United States. Wendy's uses only wild-caught North Pacific Cod in our Premium Fish fillet sandwiches. Supply is normally ordered almost a year in advance due to the nature of cod-fishing.
This year, premium fish fillet sandwich sales started much stronger than projected. Trident worked heroically to source additional Cod for our restaurants.
Willow Run Foods
In March, Winter Storm Stella dealt a harsh blow to the Northeast -- dumping five feet of snow in some areas, paralyzing major cities. Willow Run took extraordinary measures to service the Wendy's restaurants in the New York and New England markets counting on them for deliveries.
Quality Assurance Award Winner
Perdue Farms
Perdue Farms is a major poultry and pork processing company in the United States.  As a supplier of high-quality chicken products for Wendy's, Perdue Farms earned this year's Quality Assurance Award. Their dedication to consistency and quality previously earned the Chicken Supplier of the Year award for three consecutive years.
The 2017 Golden Link Award winners and the Quality Assurance Award winner are all supply chain heroes. Their partnership with Wendy's is strong and they do whatever it takes to provide the best quality products and ingredients for Wendy's customers. Their ingenuity, hard work and dedication enable us to delight every customer. We thank each of them, and all of our suppliers and distributors who are committed to doing it Dave's Way.
About QSCC
Quality Supply Chain Co-op (QSCC) is the third largest independent, not-for-profit supply chain cooperative in the quick service restaurant industry, with approximately $4 billion in buying power. QSCC is owned and governed by Wendy's restaurant operators and serves Wendy's restaurants throughout North America. We are a proud part of the Wendy's® extended family and are dedicated to supporting the supply chain needs of our members and the Wendy's system. Quality continues as a foundational cornerstone in the success of Wendy's… and delivering quality is what we focus on every day.  
Click here to see more photos, read more blogs, and sign up for The Square Deal notifications.