Wearing Hairnets and Big Grins, These Wisconsin Residents Are Packing Meals for Hurricane Harvey Victims
By Beatriz Terrazas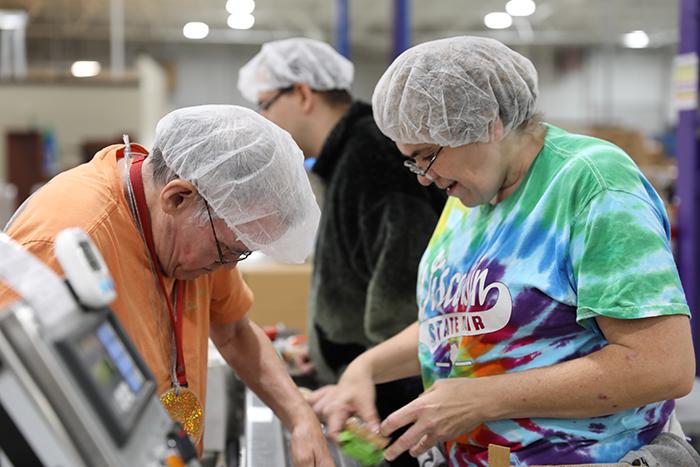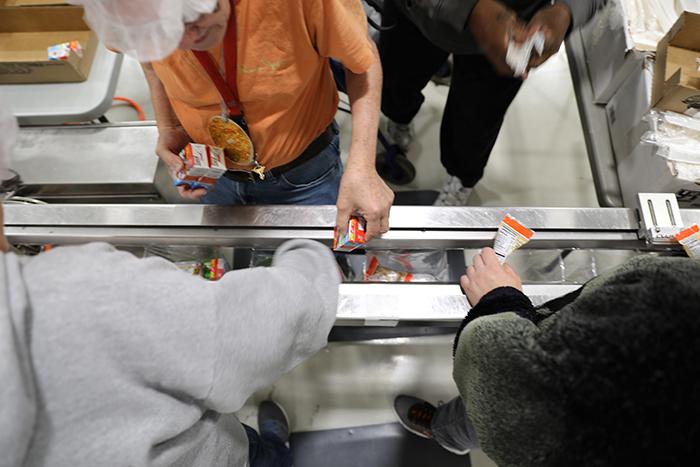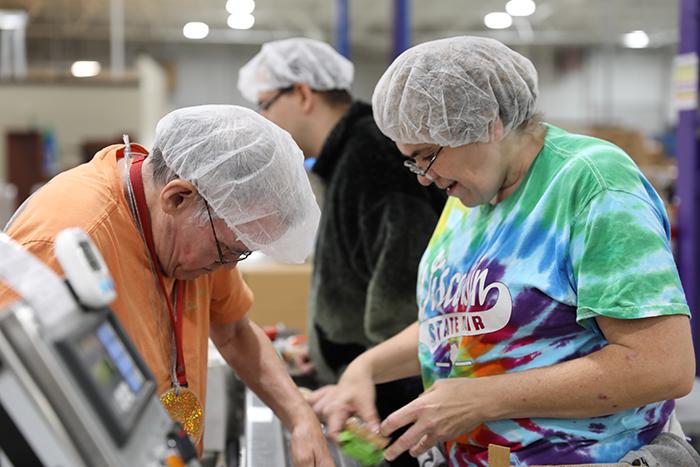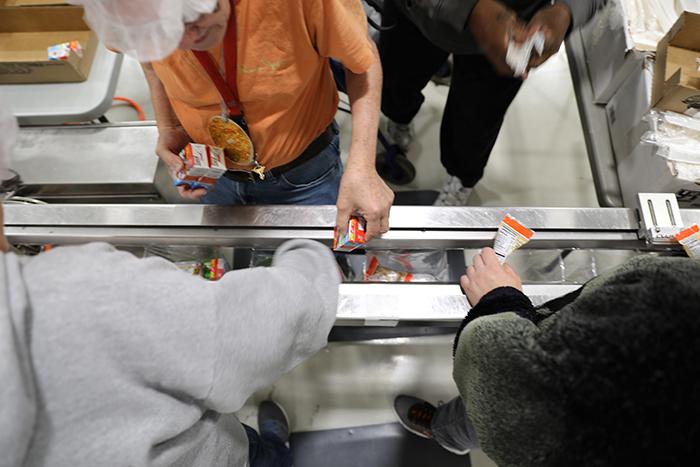 Wearing Hairnets and Big Grins, These Wisconsin Residents Are Packing Meals for…
When PepsiCo decided to provide one million meals to people affected by Hurricane Harvey in Southeast Texas, company leaders knew it would require many partners coming together — the PepsiCo Foundation, Food for Good, Frito-Lay, and multiple relief organizations. 
But key to the effort would also be the Milwaukee Center for Independence (MCFI), an organization founded in 1938 whose mission is "to assist individuals and families with special needs to better live and work in the community." 
Client needs include physical and cognitive disabilities, mental and chronic illnesses, drug addiction and trauma. MCFI's programs help them maintain independence and involvement in their communities.
One way MCFI helps clients is through job training in the custodial and food service industries. For a year now, clients from 20 to 65 years old have been packing small runs of meals for Food for Good and for children in their own community. 
But the request to package 500,000 meals as part of PepsiCo's commitment would be a challenge — and a learning opportunity, said Heidi Chada, vice president of employment and commercial services.
"The majority of the clients we're training are low-income and they have some pretty significant challenges," she said. Refrigerator not working? They've been there. Electricity cut off? They've been there, too, she said. "They understand some level of hardship."
So the first thing MCFI did was use this as a lesson about how others can be similarly affected, said Emily Hein, director of the company's Forward Academy, which incorporates classroom work into clients' training.
"We used the opportunity to not only teach about what is a hurricane—it's not something that happens in Wisconsin," she said. "We shared information about the impact it has on a city and a state, like Texas. And how our meals can bring support to those people as they work to rebuild."
And, while clients might not have been able to visualize such a vast number, they embraced their role in the one-million-meal project with enthusiasm. Wearing hairnets and big grins, they went to work to help people outside their own state.
"I feel kind of bad for people that lost their house, they lost everything," said Quantasa Rucks, an MCFI client. "We've got big hearts for people like that. I feel good. I feel good 'cause they're eating. We don't eat, we don't survive."
Andrea Barnett, another client, said it felt "great" to help hurricane affected Texans. One of her favorite things about this project: the notes she and her peers wrote on yellow, green, pink and orange construction paper to send with some of the meals. "I put 'Dear Houston, you're in my prayers, keep strong, be brave, keep the faith.'"
Asked if she had any other words for those who would receive meals she had helped pack, she said, "I love you. God bless you."
Here's how you can help. Contact these organizations:
American Red Cross, www.redcross.org, 1-800-HELP NOW
The Salvation Army, www.salvationarmyusa.org, 1-800-SALARMY
Feeding America, www.feedingamerica.org