'We Want Equal Opportunity'
Wells Fargo team members raise awareness and celebrate inclusive workplaces during National Disability Employment Awareness Month in October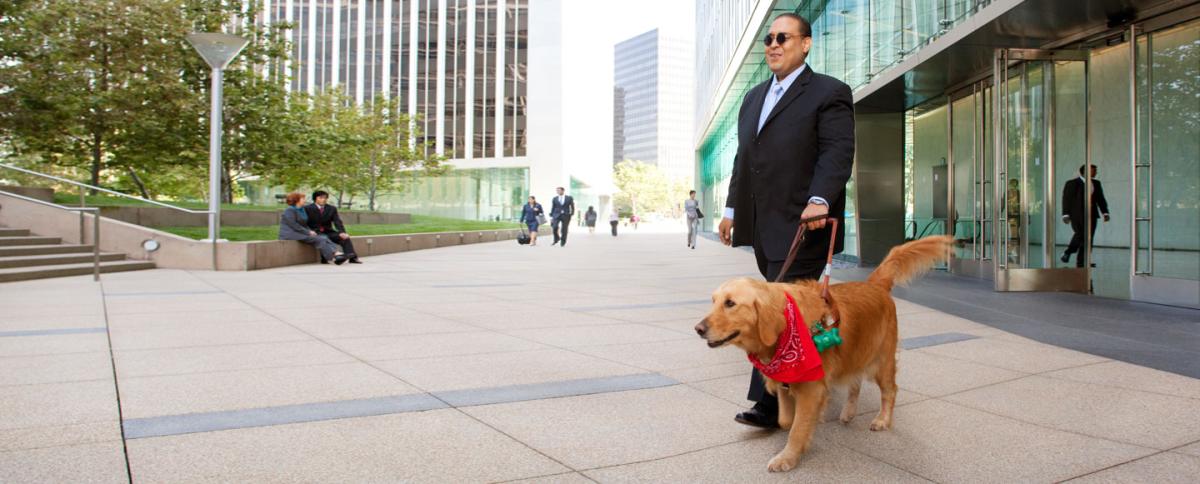 Wells Fargo team members raise awareness and celebrate inclusive workplaces during National Disability Employment Awareness Month in October
When thinking about people with disabilities, some people tend to focus on cures or charity, thinking that the social problem is with the person's body or mind, said Stacey Milbern. But what they may not realize is that society itself needs to change; that many places can still be inaccessible and not inclusive, she added.
"People with disabilities aren't looking for charity," Milbern said. "We want equal opportunity. We want to be seen in our entirety."
Milbern has worked as an accommodations consultant for Wells Fargo's Corporate Human Resources department in San Francisco for two years. In her role she supports team members and managers in talking about and providing accommodations people might need at work, like a sit/stand desk for back pain or time off for clinical anxiety.
Before working for Wells Fargo, Milbern led leadership and employment programs for disability rights nonprofit organizations. During that time, she realized that the private sector still had some work to do bridging gaps for people with disabilities.
According to the U.S. Department of Labor's Office of Disability Employment Policy, the unemployment rate for people with disabilities is 8.4 percent, compared to 4.4 percent for people who do not have disabilities. "It's barely shifted in the last 40 years," Milbern said. "I felt like if I worked in the private sector, I could learn more about what is needed. That's why I came to Wells Fargo and am passionate about the work we're doing."
Visit Wells Fargo Stories for Milbern's story and how Wells Fargo team members are raising awarness and celebrating inclusive workplaces during Disability Employment Awareness Month in October.