WBCSD's Launches Its Panorama Podcast!
A President's perspective from Felipe Calderón: Renewable energy in the United States, sustainable cities and the just transition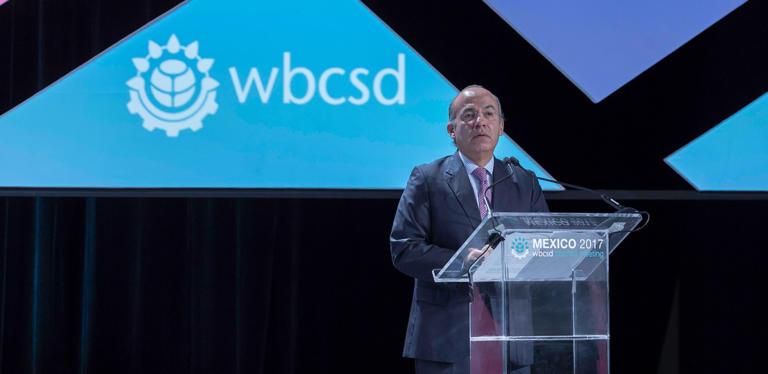 Panorama is WBCSD's new content stream for looking at sustainability from a different perspective. Panorama means "unobstructed view" and that's exactly what we need in order to address global challenges: the full, unobstructed picture of what's going on - even if it might make us feel uncomfortable.
WBCSD's first Panorama podcast is now live on iTunes, where Former President of Mexico Felipe Calderón sat down with WBCSD CEO Peter Bakker to discuss sustainability in Latin America, why renewable energy is much more important to the American jobs market than coal and much, much more.
Don't miss an episode! Subscribe, rate and share WBCSD's new Panorama Podcast on iTunes.