Watch: How Solar Energy is an Economic Catalyst
Watch: How Solar Energy is an Economic Catalyst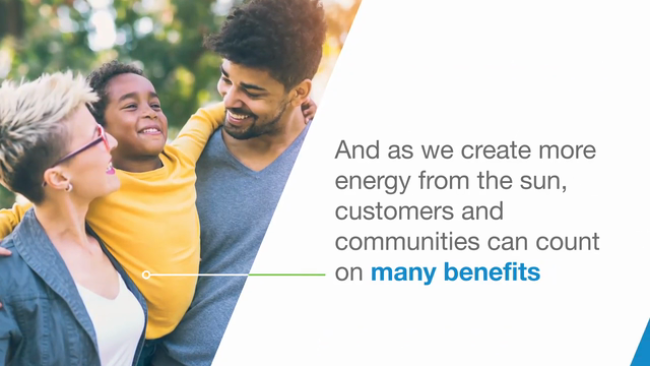 Thursday, August 27, 2020 - 5:15pm
Did you know solar energy is good for our economy because it creates jobs, supports community services and provides income through land leases?
Clean Energy Blueprint
The Clean Energy Blueprint is our roadmap to accelerate our transition to renewable energy – something that has become especially important as we work to sustain the economic and environmental health of the communities we serve. Clean energy has become increasingly cost effective. In fact, solar energy costs less to operate, creates job opportunities and helps protect our natural resources.
Steady rates, steady growth
To help support our customers through the uncertainty caused by the coronavirus pandemic, we plan to keep our electricity and natural gas base rates steady into 2021.
Learn more about Alliant Energy's Clean Energy Blueprint