Vistra Spotlights Diversity, Equity, and Inclusion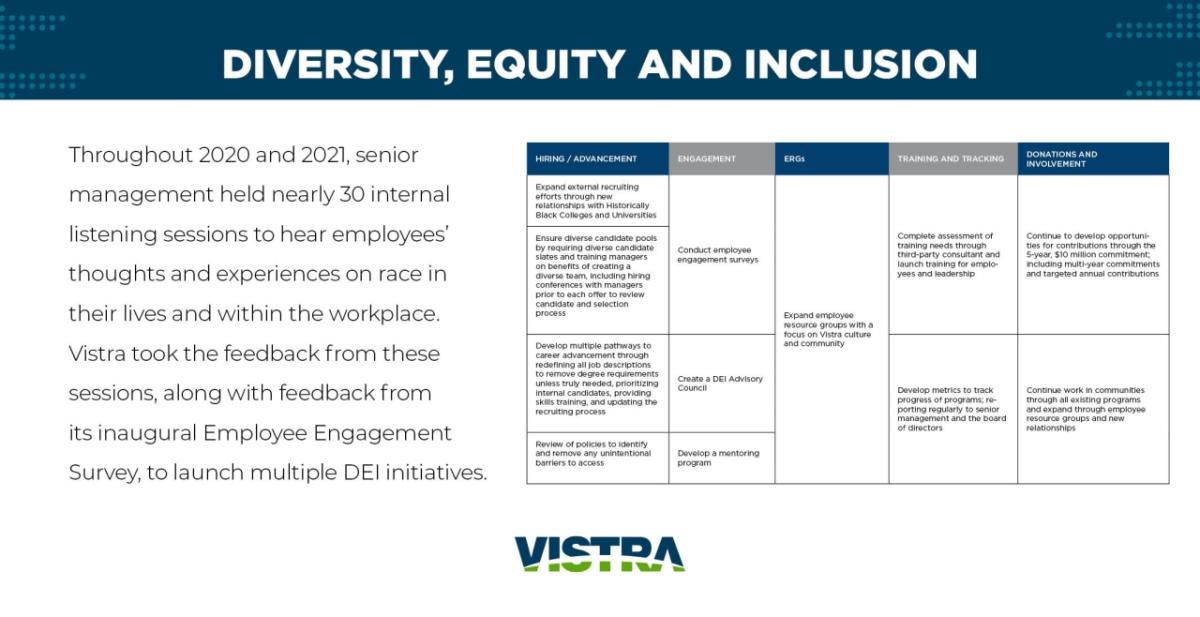 The events that occurred across the nation in 2020 brought social justice issues to the forefront. While Vistra understands the value and has seen the benefits of having a diverse and inclusive workforce, the events challenged us to look inside our own walls to care for our people and become a better, stronger, and more equitable workplace.
See how Vistra is lighting up people's lives, powering a better way forward in our full 2020 Sustainability Report.