Utilizing the Power of Technology for Social Good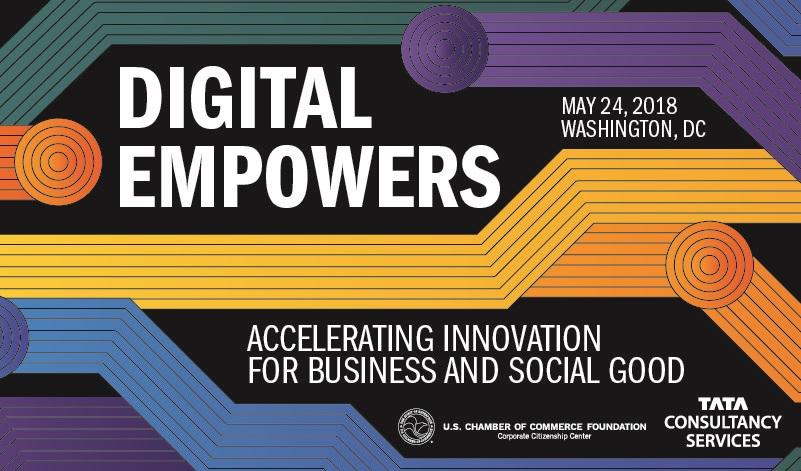 Innovative partnerships, where businesses can work with and leverage the assets of governments, NGOs, and civil society, can help develop creative, sustainable, and scalable solutions that can create significant impact. The partnerships and the technologies that make this possible is the focus of Digital Empowers: Accelerating Innovation for Business and Social Good, a forum hosted by the U.S. Chamber of Commerce Foundation and Tata Consultancy Services.
At this event, attendees will:
Convene with business leaders, technical experts, and on-the-ground partners that are shaping the future of innovation and social impact.
Hear from other participants how their organizations leverage new technologies and digital innovations, including blockchain, design thinking, virtual reality, robotics, data collaboratives, and cloud analytics to increase access and equity to individuals and communities.
Gain an exclusive opportunity to engage with speakers and thought leaders to learn more about technical elements related to emerging technologies, best practices for cross-sector partnerships, and what shared value means in action.
Additionally, participants from diverse industries will explore how they are harnessing technology to solve a number of issues:
Workforce Development and Education
Food safety and distribution
Microfinance
Opioid epidemic
Community Recycling
Nonprofit Capacity Building
Refugee resettlement
Natural and human-made disasters
Join us on May 24 in Washington, D.C. and discover the possibilities that exist when we apply the power of technology for social good. Learn more and register here today.