United Flies the First Passenger Flight Using 100% SAF
United Flies the First Passenger Flight Using 100% SAF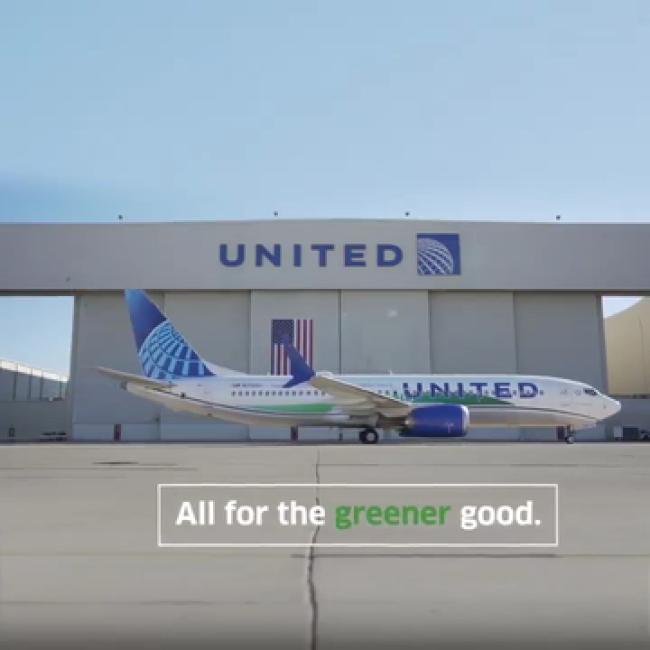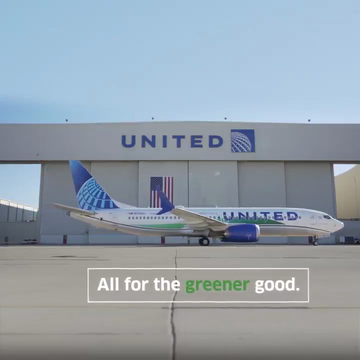 Wednesday, January 26, 2022 - 11:20am
It's our one-year anniversary! A year ago, we announced our commitment to be 100% green by 2050 without relying on traditional carbon offsets. One year later, we've made big moves to build a more sustainable airline.
We've committed to purchasing 2x the rest of the world's airlines publicly announced sustainable aviation fuel (SAF) commitments combined.
We've remained committed to investing in carbon capture and sequestration as a key pathway to achieving our climate goals.
We've brought together nearly 30 corporate and cargo customers to collectively contribute to the future purchase of 7.1 million gallons of SAF.
We've made investments in 0% carbon aircraft electric taxis from Archer and ES-19 planes from Heart Aerospace to help us get to net-zero travel before competitors.
We've ordered new planes —270 to be exact — that will reduce CO2 emissions by 14% per seat.
We made history with the first passenger flight using 100% SAF to prove that there are no operational differences so that we can continue our work to scale SAF use in our fleet and make an even bigger impact (behind-the-scenes of this historic flight).
From electric planes, to new planes (737MAX), to carbon capture and SAF, we're building the future of sustainable flight. united.com/100green