United Airlines Recognized by Air Transport World As 2021 Eco-Airline of the Year
United Airlines Recognized by Air Transport World As 2021 Eco-Airline of the Year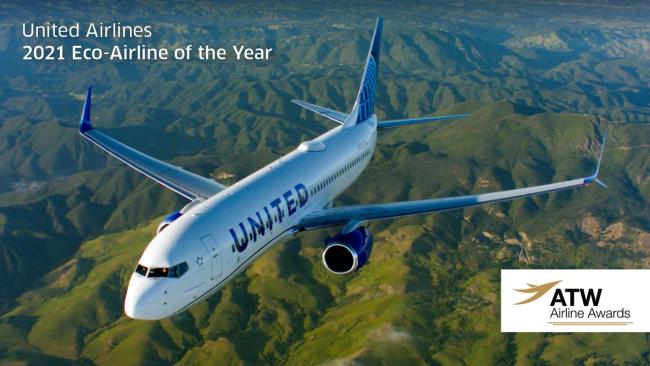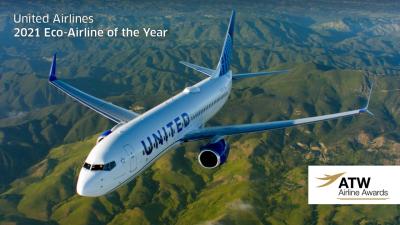 Summary
Thanks to the innovative work by our Global Environment Affairs and Sustainability team, we'll continue to lead the industry in sustainability so we can meet our 100% green goal without relying on carbon offsets.
Thursday, July 22, 2021 - 12:05pm
United Airlines is honored to be recognized for the industry-leading steps we have taken to decarbonize travel by Air Transport World as its Eco-Airline of the Year.
United has committed to purchase more sustainable aviation fuel than nearly the rest of the world's airlines combined. We'll need the world to come together to solve this global problem and that's why we created the Eco-Skies Alliance to allow like-minded companies and individuals to help us invest in even more sustainable aviation fuel.
These new ideas are a product of the innovative thinking that is at the core of United's culture, and it's never been more important or more timely for us to apply this expertise to help save our planet. We're taking real and meaningful action to create a better world for future generations, and this is just another proof point that we're leading the pack on climate change. Read more about what we're doing https://lnkd.in/gMbMvdH