Turning Asia's Flood Waters into Opportunities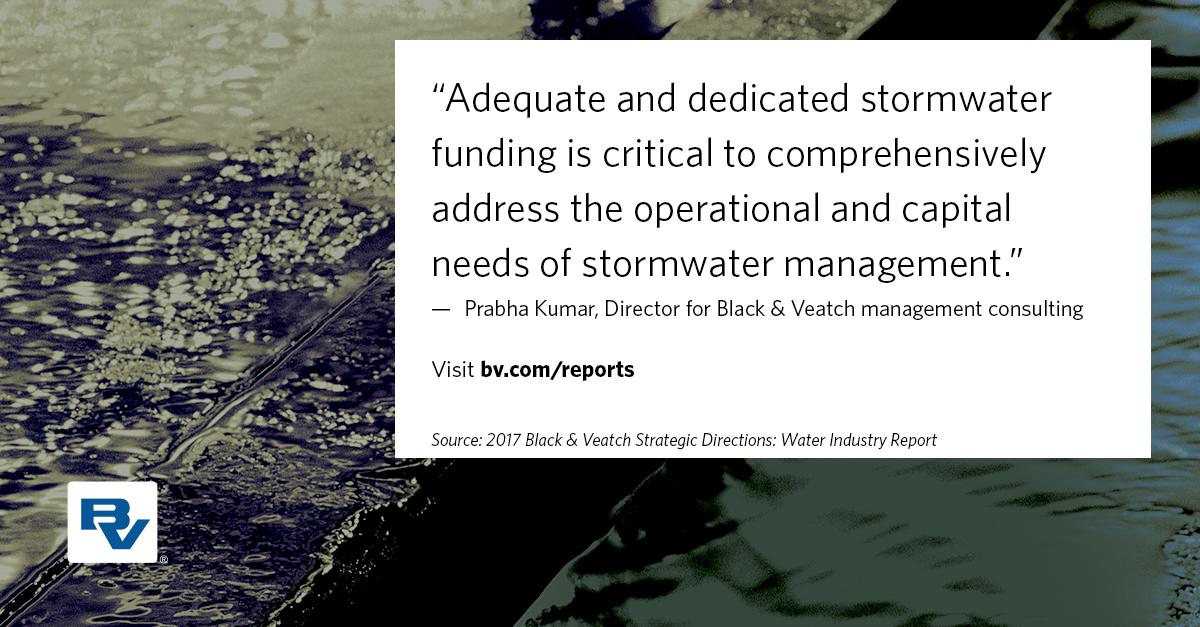 Turning Asia's Flood Waters into Opportunities
Utilities throughout the Asia Pacific region are investing in advanced stormwater management strategies to improve resource resilience and overall water sustainability.
The changing dynamics of weather patterns, urbanization, population and the economic/social environments are prompting the region's utilities to enhance investments especially as increased urban development is putting pressure on available land. Rising seawater levels and increased frequency of intense rainfall events are also highlighting how water resources are managed.
Download the 2017 Water Industry Report
Utilities are analyzing climate change impacts on existing resources, key risks and opportunities, and the steps they can take to ensure water portfolio resilience while mitigating risks. Through such proactive efforts, they understand that diverse infrastructure and water management strategies are necessary to holistically manage wet weather events, land use and the changing economic and social dynamics.
For example, findings from a 2016 Black & Veatch survey of stormwater utilities in the United States show that regulatory compliance, flood control, safety, and community expectations are the key drivers of stormwater infrastructure investments. Adequate and dedicated stormwater funding is critical to comprehensively addressing the operational and capital needs of stormwater management. In the absence of distinct stormwater service tariffs in the Asia Pacific region, funding and prioritizing stormwater infrastructure and water management strategies remain challenging. However, advances in enterprise asset management as well as the emergence of stormwater fees are facilitating change.
Advanced Water Solutions
Throughout the region, innovative water solutions are leveraging integrated water resources. Some case studies featured in this section of the 2017 Strategic Directions: Water Industry Report include:
Rather than digging deeper drains, interception and temporary storage facilities can function as the stormwater system's release valve. Solutions being built today in Hong Kong are integrating more responsive storage schemes.
In Singapore, national water agency Public Utilities Board (PUB), is evaluating the feasibility of an integrated Underground Drainage and Reservoir System (UDRS). The study looks into the possibilities of constructing an underground stormwater conveyance and storage system to mitigate the impact of climate change and flood risks, and strengthening the overall drought resilience of Singapore's water supply.
Recognizing that proper maintenance would be necessary as embankments could collapse and cause more severe flooding downstream, Melbourne, Australia, has started investing in retarding basin upgrades. These basins also serve the community as recreational areas.
Sustainable development in the Asia Pacific region can help to fund and prioritize stormwater infrastructure and water management strategies. By better coordination of land and water use, surface water and groundwater, water quantity and quality, upstream and downstream use, and freshwater and coastal waters, water leaders in this region can acknowledge the interconnections between each factor in planning for use of alternative water resources.