Truist Celebrates Black History Month, Together
Truist Celebrates Black History Month, Together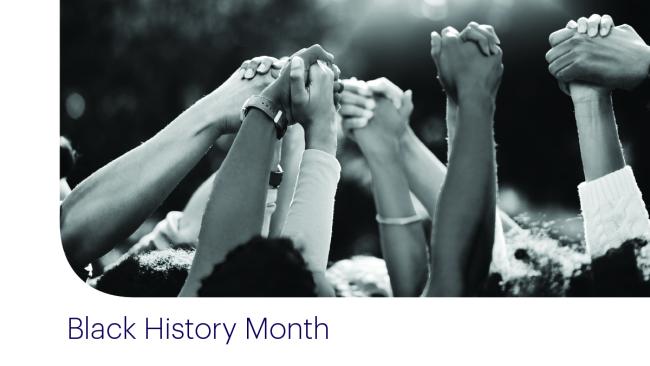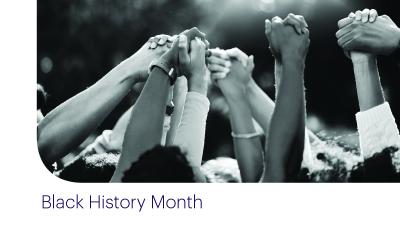 Wednesday, February 17, 2021 - 10:30am
Truist continues to amplify and advocate for inclusivity inside and outside our walls. During Black History Month, we bring teammates together to recognize and celebrate the remarkable achievements and endless contributions of African Americans. It's also an opportunity for us to come together to learn more about the effects of racism and how we can all do our part to challenge negative stereotypes, especially as we continue to advocate for social justice and racial equity.
We have eight business resource groups (BRG) that help foster an inclusive and energizing environment. Specifically, our Black Organizers, Leaders, and Doers (BOLD) BRG has more than 4,000 members who play critical roles in bringing teammates together and helping us deliver on our purpose, mission, and values.
Here are some of the ways Truist is recognizing and celebrating Black History Month:
Facilitating more than 30 virtual events at our enterprise and local levels. These events include fireside chats with notable New York Time's best-selling authors, a weekly series focused on financial and well-being topics important to the Black community and videoconferences with our executive leaders sharing what Black History Month means to them.
Designating Wednesday, Feb. 24, as Historically Black Colleges & Universities (HBCU) Awareness Day to recognize the legacy and power of HBCUs, as well as inviting our teammates to show their HBCU pride and school spirit by wearing their respective school's gear. We're also partnering with HBCUs to give students of color more intern, early career and educational opportunities.
Partnering with Spark Media to present a sponsored viewing of the documentary, Partners of the Heart, free to everyone through Feb. 28. The documentary tells a compelling, overlooked American story of personal triumph against the backdrop of segregation.
Our Women's Inclusion Network BRG is set to help us recognize Women's History Month in March.
Learn more about diversity, equity, and inclusion at Truist.