Tork Accelerates Action This World Hand Hygiene Day by Adding New Virtual Training for Long Term Care
Tork Clean Hands Training for Care Homes builds on the Tork state-of-the-art educational program for healthcare settings.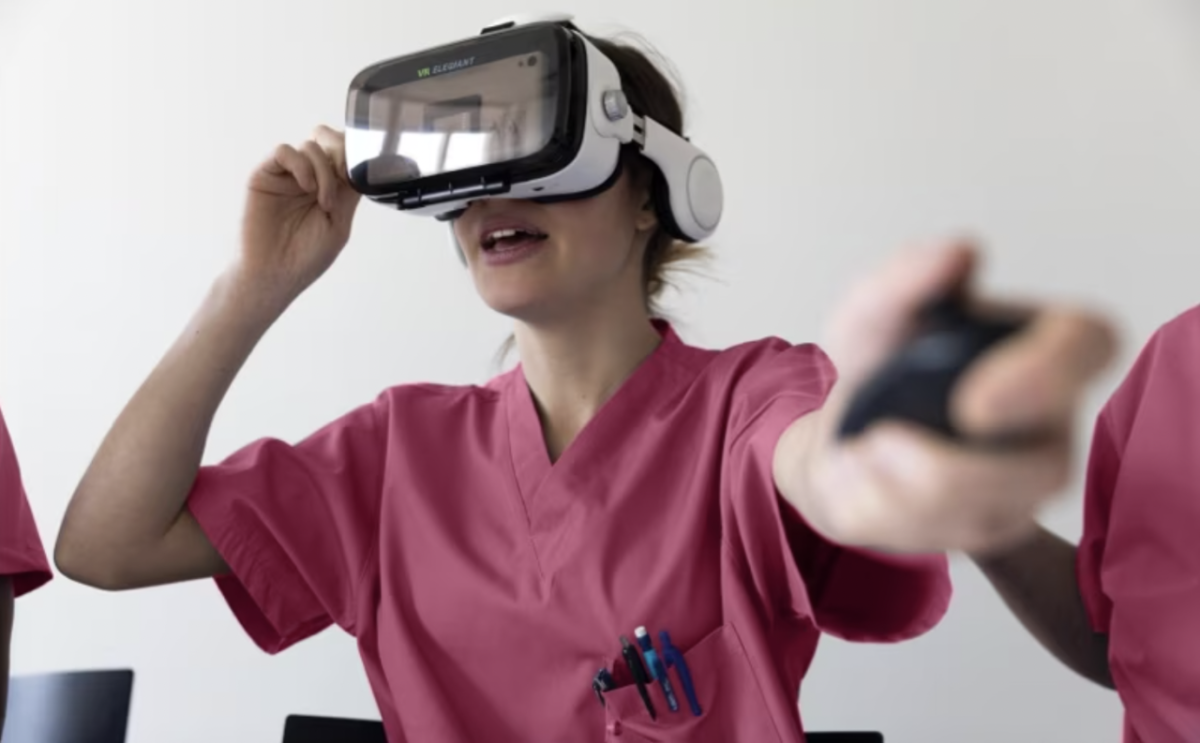 Originally published on Tork News Center
World Hand Hygiene Day, celebrated on May 5th, is the annual call to action for healthcare workers to accelerate action on hand hygiene, led by the World Health Organization (WHO). Tork, Essity's leading professional hygiene brand, is supporting these actions by adding to the Tork training portfolio. Following the success of the award winning Tork VR Clean Hands Training for hospitals, Tork is extending the program to help infection prevention in Long Term Care facilities.
As studies show, hand hygiene prevents up to 50%* of infections acquired during healthcare delivery, so it comes as no surprise that 8 out of 10** healthcare professionals want to further improve hand hygiene compliance in their facilities. The Tork VR Clean Hands Training for hospitals, and now for care homes, is available at no charge in multiple languages in desktop and VR formats. It further supports staff with training and guidelines that boost adherence in every critical moment.
Safe care starts with good hand hygiene practice
The Tork state-of-the art educational program provides an invaluable immersive learning experience for improved outcomes and behavioral change – helping to raise hygiene and health standards in hospitals, and now in Long Term Care environments. The new online and virtual reality training courses have been developed with world-leading hygiene experts, using the WHO My 4 Moments for Hand Hygiene in a residential home environment. The interactive simulation is specifically designed to make hand hygiene training more engaging and inspiring than ever before, while equipping Long Term Care staff with the day-to-day skills they need to secure hand hygiene at every moment.
"What I've been involved in creating with Essity has been exciting for me! To think that there can be an interactive, virtual reality game to engage people in performing hand hygiene appropriate to their settings, is definitely a step forward," said world renowned expert in Hand hygiene Clair Kilpatrick.
"Don't just play it once, I've played it many times. Using an informative and interactive game like this is one part in ensuring that proper hand hygiene is performed. So, take a moment, suspend reality, and enjoy learning. You will feel like you're in your workplace and will be able to focus on how and when to take the right action. The game will help you and your colleagues, so enjoy the game and good luck."
Secure hand hygiene at every moment
Beyond training alone, healthcare professionals must practice hand hygiene often and effectively to prevent the spread of infection and reduce transmission. Tork supports healthcare organizations with hand sanitizers made for critical, fast-paced environments, including the Tork Alcohol Hand Sanitizer. Tork also offers evidence-based dispenser placement guides based on WHO's 'my moments of hand hygiene' built around four areas commonly found in healthcare facilities to support adherence. Research shows that hand hygiene dispensers have a significant impact on compliance rates, and a key to success is making sure they are correctly placed.
For more information:
Tork Healthcare Trainings -- https://www.torkusa.com/healthcaretrainings
Tork Clean Hands Training for Care Homes -- https://www.torkusa.com/hygiene/hygiene-training-and-education/all-courses/healthcare/clean-hands-training-care-homes/
World Hand Hygiene Day 2023 (who.int) -- https://www.who.int/campaigns/world-hand-hygiene-day/2021
* WHO, World Hand Hygiene Day 2021, Facts and Figures 
** Survey amongst 1207 healthcare professional in five markets. US, UK, Sweden, Germany and Poland. The survey was conduction between 29th November to 7th December 2018 by United Minds on behalf of Tork and a collaboration with the panel provider UMT.
About Tork
The Tork brand offers professional hygiene products and services to customers worldwide ranging from restaurants and healthcare facilities to offices, schools and industries. Our products include dispensers, paper towels, toilet tissue, soap, napkins, wipers, but also software solutions for data-driven cleaning. Through expertise in hygiene, functional design and sustainability, Tork has become a market leader that supports customers to think ahead so they're always ready for business. Tork is a global brand of Essity, and a committed partner to customers in over 110 countries. To keep up with the latest Tork news and innovations, please visit www.torkusa.com.
For more information, please contact:
Raquel M Carbonari 
Brand Activation Director NA 
raquel.carbonari@essity.com