Three Ways to Help Hurricane Harvey Recovery Efforts Over the Long Term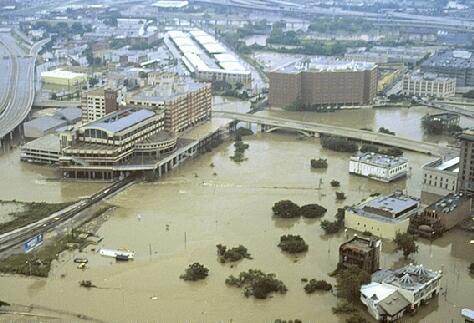 Harvey made landfall on August 25 near Rockport, Texas, as a Category 4 storm. A state of emergency has been declared in 30 counties, seven counties are under evacuation orders, and a major disaster declaration has been signed by the president. Several hundred thousand are without power, several thousand have been displaced to shelters, and search and rescue efforts are ongoing. America's first major hurricane to make landfall since 2005, Hurricane Harvey is expected to stall for several days over southern Texas, leading to catastrophic flooding across the region. An estimated 12 million people are under a Flash Flood emergency. 
We expect the long-term needs for communities impacted by Hurricane Harvey to include: rebuilding homes, businesses, infrastructure, meeting the needs of young children, supporting mental health needs, and boosting damaged agricultural sectors.
You can support these long-term recovery efforts now by donating to America's Charities Disaster Recovery Fund – Hurricane Harvey.
3 Ways to Give:
Make this Fund available on your company's workplace giving platform. Donating at the workplace is convenient and has proven to facilitate greater levels of giving. If you are a client of America's Charities, please contact us at clientsolutions@charities.org and we'll set it up on your behalf.
Go directly to www.charities.org/hurricane-harvey to contribute to the Fund via credit card.
You can also make a direct contribution to the Fund by emailing us at marcom@charities.org.
By giving to the America's Charities Disaster Recovery Fund – Hurricane Harvey, your donation dollars are distributed to vetted nonprofits, based on in-depth research conducted by the Center for Disaster Philanthropy (CDP). America's Charities will disperse donations as the needs of the disaster dictates, and we'll be in touch every step of the way so you know specifically how your donation has advanced the recovery process. We'll share as many stories and pictures of those nonprofits on the ground that we can. You can read more about our partnership here.
We all instinctively give with our hearts, which means when disaster strikes, we give immediately and intuitively. Yet that doesn't always help in the long run, and we are not always sure if our donations are really improving the lives of people in need. Our Fund leverages American generosity—your generosity—by enabling immediate donations and using CDP's expert analysis to best determine how those funds should be allocated to vetted charities over the long-term.
Thank you for your contribution.
Upcoming Webinar: August 29, 2017 • 3:30 PM EST / 2:30 PM CST

"Hurricane Harvey Recovery: How Donors Can Help"

Find out how to allocate resources—human, financial, and technical—to meet the needs of Hurricane Harvey-affected communities. Presented by the Center for Disaster Philanthropy, with generous support from The UPS Foundation, CDP President & CEO Bob Ottenhoff will moderate the discussion. Program panelists are still being finalized and will include representatives from FEMA, Texas VOAD, and a Texas funder.