Tech is Helping Transform Advancement at Higher Ed Institutions
Blackbaud technology helped transform Claflin University's fundraising campaigns.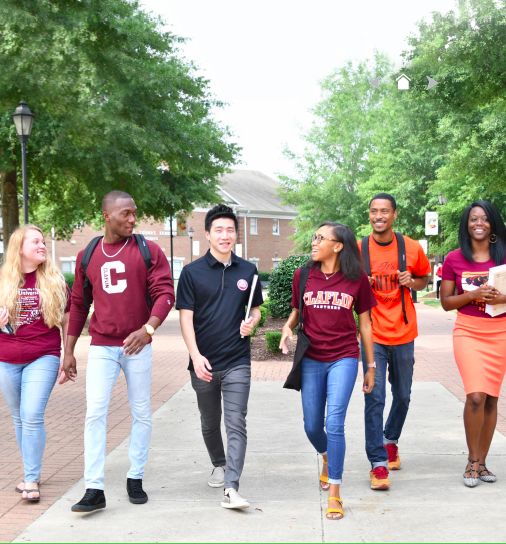 Claflin University achieved the highest annual percentage for alumni giving among all historically black colleges and universities.
As featured in the 2019 Blackbaud Social Responsibility Report
"I help good take over by driving philanthropy for a university with a history of educating visionary leaders who help to improve lives through their tireless service to their respective communities and the world." - Reverend Whittaker V. Middleton, Vice President of Institutional Advancement at Claflin University
Claflin University's fundraising was transformed by a data-driven strategy and careful relationship cultivation to exceed its $96.4 million goal and raise $108 million. This helped the University achieve the highest annual percentage for alumni giving (52%) among all historically black colleges and universities. 
Q: What were your triumphs as a higher education institution in 2019?
A: One of our many triumphs has been our ability to increase our major gifts. We now have the resources and critical data to help us conduct effective communications and determine ask amounts for a potential donor. Blackbaud's technology has been a game-changer for our fundraising efforts. 
Q: How has your fundraising operation changed in the time you've worked at Claflin?
A: When I started in 1982, our staff was comprised of an administrative assistant and me. There was no strategized fundraising to speak of, and our alumni annual giving had never surpassed $15,000. My decision to purchase Blackbaud's fundraising technology in 1996 will be part of my legacy at Claflin. Before then, everything was done manually, and we had dozens of filing cabinets around our office that we moved to an upstairs storage area. An architect later instructed us to move the files, because they were affecting the building's foundation. When we partnered with Blackbaud, it dramatically improved how we managed relationships with our donors and conducted our fundraising campaigns. 
Q: What are your future goals, and what role will technology play in reaching those goals?
A: We are focusing on another historic fundraising campaign. We want to provide scholarships for high-achieving visionary scholars and build and maintain modern, attractive, and functional facilities that will enable us to attract and retain these outstanding students. We have to meet new enrollment goals each year and cultivate a cadre of alumni we can count on as donors. The data produced from years of research now determine our fundraising goals. Transformative—that's the word we use when we talk about Blackbaud's impact on fundraising at Claflin.