Tapestry's Karla Aspiras Named 'Diversity Champion in IP' by WIPR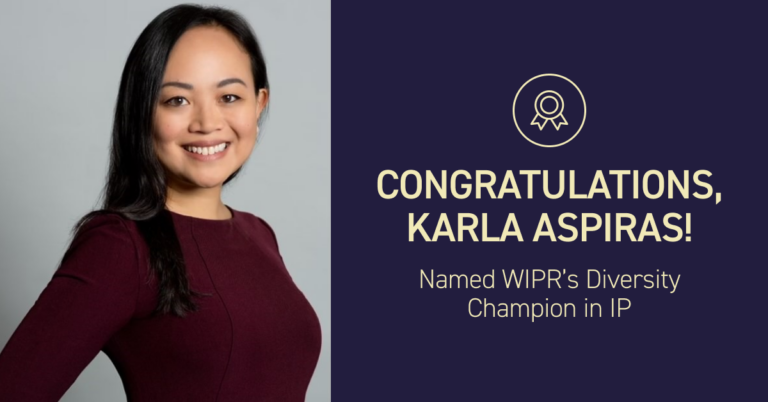 Tapestry is proud to congratulate Karla Aspiras, Director, Senior Counsel, on being named a 2022 'Diversity Champion in IP' by the World Intellectual Property Review (WIPR). The Diversity Champions list recognizes and celebrates individuals in the Intellectual Property sector who are advancing inclusivity efforts within the profession.
Karla leads Tapestry's global anti-counterfeiting efforts and is responsible for the IP portfolio across our brands, including the brand protection strategy and managing civil anti-counterfeiting litigation. This is Karla's second recognition by WIPR – last year, she was named among their 'Influential Women in IP' list.
In addition to this work, she is an advocate of our EI&D efforts and is a member of our Inclusion Council. For Karla, this is a milestone moment in her career, as she says, "To me, this recognition contributes to the conversation of advancing women in the field of IP and sends a message that women can be part of a community that encourages gender equality in professional fields."
View the full list of Diversity Champions in IP: https://newtonmedia.foleon.com/worldipreview/diversity-2022/diversity-champions
Congratulations, Karla!