Tapestry Named 'Best Place To Work 2022' by Built In
Tapestry Named 'Best Place To Work 2022' by Built In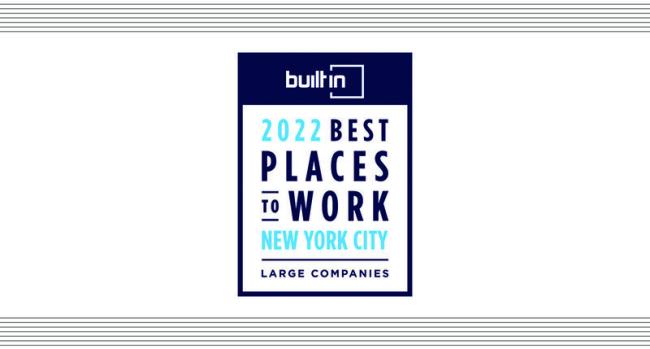 Friday, May 13, 2022 - 10:30am
To start off the year, Tapestry was named a 'Best Place to Work 2022' by Built In, a leading platform for technology and digital professionals globally!
Recognized as one of Built In's 'Best Large Companies to Work for in New York City,' this accolade celebrates the technology and digital career opportunities Tapestry has to offer, while also factoring in company culture, compensation, and benefits.
Learn more here and congratulations to our teams for earning this achievement!
About Tapestry, Inc.
Tapestry, Inc. is a New York -based house of modern luxury lifestyle brands. The Company's portfolio includes Coach, Kate Spade and Stuart Weitzman . Our Company and our brands are founded upon a creative and consumer-led view of luxury that stands for inclusivity and approachability. Each of our brands are unique and independent, while sharing a commitment to innovation and authenticity defined by distinctive products and differentiated customer experiences across channels and geographies. To learn more about Tapestry, please visit www.tapestry.com. The Company's common stock is traded on the New York Stock Exchange under the symbol TPR.