Talking Environmental Stewardship With Lisa Wade, Vice President, Environment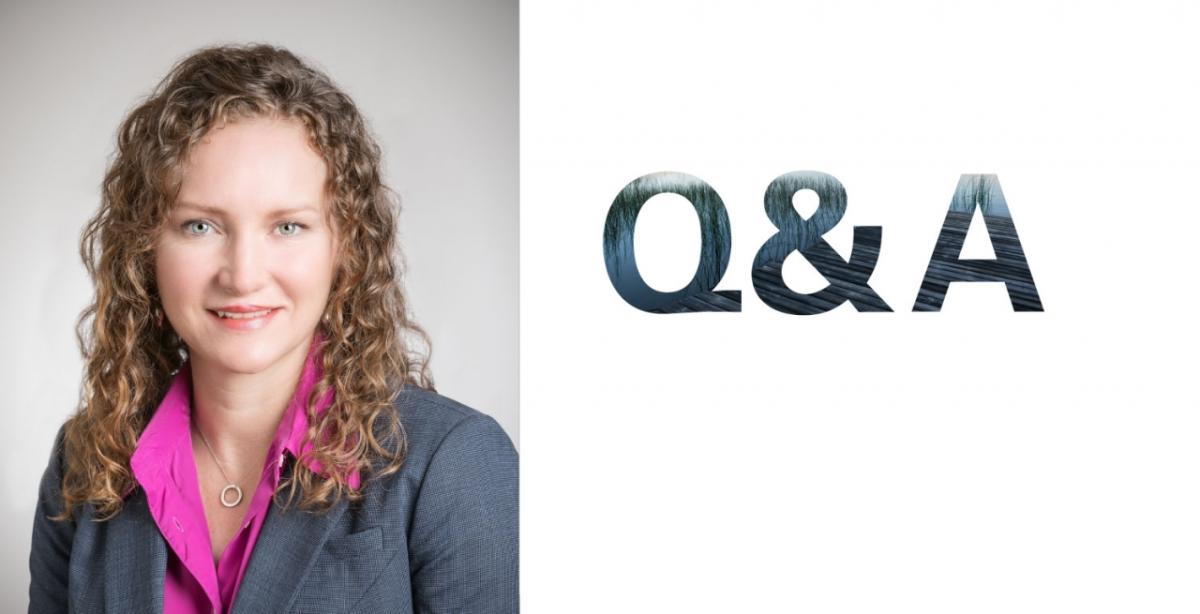 Water management, energy efficiency and conservation feature prominently as key aspects to consider in all successful mining operations. At Goldcorp, we have ambitious and innovative projects and goals in our Environment division and Lisa Wade, our VP of Environment, highlights some of these below.
Looking back on 2017, what were some of the main accomplishments and highlights that come to mind for the Environment team?
Defining what success for our Towards Zero Water (H2Zero) initiative might look like for us over the next ten years was definitely a highlight for the Environment team in 2017. Knowing that zero water is an extremely ambitious goal, we've solidified what we think we can do with our operations over the next ten years while our technology team continues to work on water saving innovation.
We also really settled into our Sustainability Excellence Management System (SEMS). We concluded baseline SEMS audits for all our operations in 2017, and while our operations continue to implement any necessary action plans, we are looking forward to a continuous improvement phase for SEMS.
Last year I mentioned the installation of a pumpback system at our Peñasquito mine. I'm happy to announce that the installation of a seepage capture and pumpback system at the tailings storage facility (TSF) was well advanced during 2017.
What were some of the challenges in 2017? What did the company learn from them?
During 2017, a major water treatment plant was commissioned at our Éléonore mine. This water treatment plant will help meet toxicity standards for trout and daphnia in our discharge. Completing the construction and commissioning of the water treatment plant at Éléonore was an important challenge for us in 2017. This was a significant project and its execution required tremendous planning, collaboration and accountability. We are proud of this success and have already seen improvements in our water quality.
How does the theme of environment fit into Goldcorp's 20/20/20 plan?
Our 20/20/20 plan focuses on increasing production by 20 per cent, growing reserves by 20 per cent and reducing all-in sustaining costs (AISC) per ounce by 20 per cent. Environmental and operational efficiencies often go hand-in-hand. A good example would be energy efficiency: It not only contributes to cost savings in support of our 20/20/20 plan, but also helps reduce greenhouse gas emissions, allowing us to help support global climate change objectives. We have energy optimization initiatives at many of our sites and saw savings of approximately 35,000 MWhs for 2017. These savings resulted in both greenhouse gas emissions reductions for the planet and cost savings for the company.
Over the past five years, how would you describe the journey Goldcorp has been on from an Environment perspective?
Clearly change is the only constant. Very little has stayed the same over the last five years. We did not have an enterprise management framework for sustainability five years ago, and now not only do we have our Sustainability Excellence Management System (SEMS) but it has gone through a couple of evolutions since its inception – and it will continue to evolve. Approaches to energy and water conservation have evolved. Regulations have changed, society's expectations of our industry have increased, as have reporting, auditing and oversight requirements. New mines and projects have been started, while other mines have closed. While all these changes can certainly be challenging, this does provide a very dynamic and exciting environment where we are constantly invited to think of more innovative ways to do things.
To read Lisa's full Q&A, and to learn about all our environmental projects and initiatives, please visit our 2017 Sustainability Report.