T. Rowe Price's Amy Beall Says Making Small Changes Can Make a Difference in Protecting Our Planet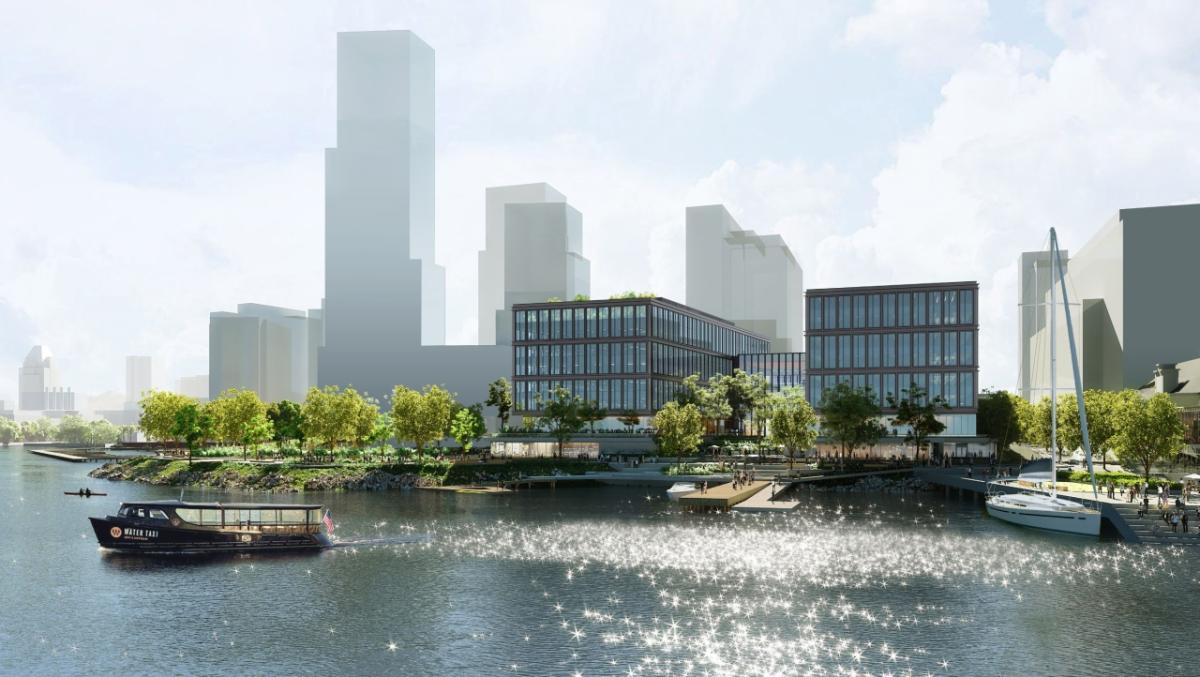 T. Rowe Price's new Baltimore headquarters, a green building that will open in the Harbor Point neighborhood in 2024
By Amy Beall, head of Corporate Real Estate & Workplace Services at T. Rowe Pri…
The theme of Earth Day 2022 is "invest in our planet." That's a big concept. In fact, thinking about how to protect our planet can be overwhelming. But it doesn't have to be. I have some views on this, given my role as head of Corporate Real Estate & Workplace Services for T. Rowe Price, but I'm not Mother Earth—I drive a car, I have a busy life, and I like things to be convenient to make life easier.
Here's an example: I pick up a to-go drink most days on my drive to the office, but I use my own straw, and I reuse the cup throughout the day and recycle it before I go home. This is part of my personal sustainability journey. My convenience store recognizes this (and me!) and no longer offers me those plastic disposable straws. It's a small win against my nemesis: single-use plastic.
At both a corporate and individual level, we all have a duty to protect our planet. Its resources are finite, and in my view, if everyone makes a small change, collectively, this will have an impact.
Our Firm's Approach
Looking more broadly at T. Rowe Price's sustainability journey, contributing to a low-carbon, low-waste world starts with our associates and offices. We aim to use renewable energy and reduce waste where we operate. We have set a public target to reduce greenhouse gas emissions by 13% and to reduce the waste we send to landfills by 92% by 2025. We are on track to achieve this, and our focus on centralizing waste management in many of our locations is critical.
We are relocating our London office in 2023 to Warwick Court in Paternoster Square and building a new Baltimore headquarters, two green buildings that will open in the Harbor Point neighborhood in 2024. We are aiming for high environmental sustainability standards for both offices and are incorporating design elements that will have a positive impact on our associates' workplace experience, as well as presenting a welcoming environment for clients, prospective job candidates, and other guests alike.
Some cool facts about our new locations: At the Warwick Court building in London, where the landlord is refitting the current building and we are fitting out our office space, we are striving for an Excellent standard in Building Research Establishment Environmental Assessment Methodology (BREEAM), through our commitment to maintain zero waste to landfill, including no ash to be sent to landfill from incineration. As a completely new build, Harbor Point will feature a water-harvesting system that will save about 1.55 million gallons of potable water annually, contributing to its proposed goal of LEED Platinum status for commercial interiors from the U.S. Green Building Council. We are also aiming for the highest ratings we can achieve—three stars in our new building in Baltimore and two stars in our refitted building in London—from Fitwel, a global certification.
Read more about our sustainability journey here, and the new Baltimore headquarters here.