Supply and Demand: The Business Case for Full Transparency
Supply and Demand: The Business Case for Full Transparency
By Tim Mohin, Chief Executive of Global Reporting Initiative (GRI)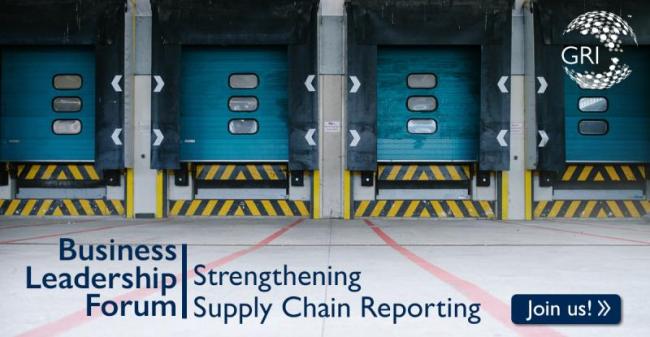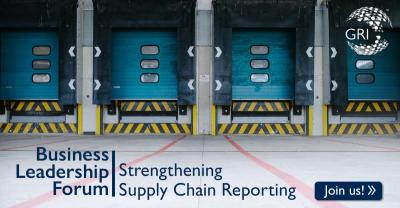 Wednesday, November 20, 2019 - 8:00am
The expectations on companies to be transparent about their ways of working are greater than ever before. Nowhere more so than in the area of supply chain management.  In our globalized economy, how businesses outsource as well as purchase often determine the majority of their impacts on people and the planet.   
There have been recent high-profile cases where major companies have failed to understand sustainability risks in their supply chains. These include major clothing chains being implicated in child labor scandals and investigations into poor working conditions in factories that supply US tech companies. 
These damaging revelations have prompted some of these businesses to change their practices and, in doing so, improve conditions throughout their supply chains. Even more encouraging are the collaborative efforts in the apparel and technology sectors that seek to make change at scale. 
What underlines this entire movement is the importance of transparency.  The old phrase "you manage what you measure" comes to mind. When you think about supply chains, what is typically measured and managed is price, quality and delivery.  Now, responsible leaders are introducing sustainability metrics to the list. And, rather than add a new cost of doing business, many are finding value in respecting communities and the environment. 
It's not simply about improving corporate reputation. Multiple stakeholders want to know about a company's sustainability track record. Younger consumers, in particular, are backing up words with action. For example, a recent survey of millennials found 73% are willing to pay more for sustainably sourced goods.
Major investors, meanwhile, understand that well-managed companies who report their environmental, social and governance (ESG) data offer better investment opportunities. And their assessments stretch all the way through the supply chain. Recent research found more than 80% of mainstream investors rely on sustainability disclosures to inform decisions.
We're also seeing a rise in government policies around the world that require businesses to demonstrate supply chain transparency. These include modern slavery legislation and conflict mineral sourcing regulation in the US and the EU, new environmental laws in China, anti-trafficking legislation in the US – to name just a few. 
Obviously, it's easier to assess your own practices than those of suppliers, who are outside your sphere of control and may be geographically diverse. Yet taking environmental factors as an example, the majority of a company's impacts are often accounted for by suppliers. In some sectors – such as financial services, food, telecommunications, retail and automotive – it's more than 90%.
Because businesses are increasingly judged and compete on the basis of their ESG performance, the companies that demonstrate they have sustainable and responsible sourcing stand out from the crowd.
To achieve this, a business must employ a robust 'supplier responsibility' program, which included internal and external disclosure of their impacts. And this is where ESG reporting, following globally accepted standards, becomes essential.
The GRI Standards, the world's most widely used sustainability reporting framework, is the starting point for any company – irrespective of sector, size and location. GRI's Procurement Practices Standard, for example, focuses on how an organization can support their local suppliers, building a complete picture of impacts throughout the supply chain.
GRI recognizes that joining the dots between corporate reporting and the practical changes needed to promote transparent supply chains can be challenging.
To help businesses share experiences and learn from their peers, GRI is launching a Business Leadership Forum on strengthening supply chain reporting.
This new two-year program, which gets underway in 2020, will seek to:
Establish clear links between supply chain management and reporting;
Enable more effective disclosures on supply chain performance;
Improve understanding of supply chain impacts and how to manage them.
The Business Leadership Forum will support companies in developing a roadmap for sustainable supply chain management, identifying, measuring, managing and disclosing all ESG impacts. This in turn can incentivize their suppliers and providers to disclose and improve their own sustainability performance.
The program will involve a series of regular meetings and group sessions, both virtual and in-person. It is open to all companies and participants will have opportunities to co-design the agenda so that the focus is targeted to their needs.
On a personal note, I have worked in the supplier responsibility space in previous jobs – both within companies and in an industry collaboration.  It is one of the most impactful areas to drive sustainability benefits at scale. In my current role leading GRI, I look forward to engaging with this group to help bring together the catalytic forces of transparency and supply chain management. 
When companies and sectors get this right, it's a win-win situation. Our actions can help countless people and advance environmental sustainability, while helping businesses grow, attract investment and be successful in the global marketplace.