From Summer Games Intern to Cybersecurity Pro: Meet Booz Allen's Katie D'Hondt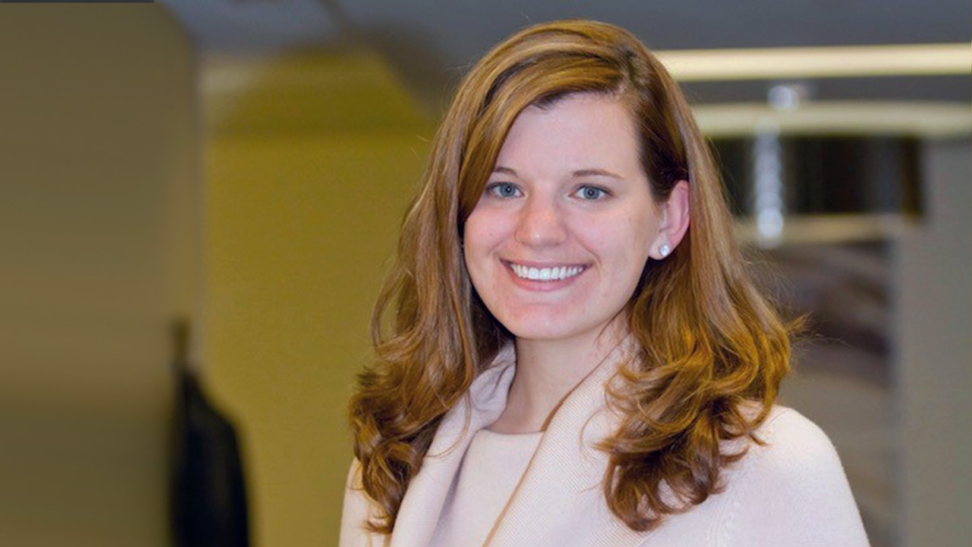 During Cybersecurity Awareness Month, October 2018, Booz Allen is spotlighting women in cybersecurity. This piece profiles Katie D'Hondt, a 2015 Summer Games intern who now supports the firm's work with the Department of Homeland Security. Prior to joining Booz Allen, Katie worked at the Partnership for Public Service. She is a graduate of the Harvard Kennedy School and the University of Michigan.
What do you love about your job?
Every day I have the opportunity to work with and learn from our clients and be supported by a team of incredibly intelligent and dedicated Booz Allen engineers.
How did you get to where you are today?
I met the right mentor at the right time. In graduate school, I tried a class on cybersecurity. It was taught by one of the original contributors to Java and featured guest speakers like security technologist and author Bruce Schneier. I was interested but intimidated. My professor reached out to me and suggested I seriously consider the field.
What advice would you give to others considering a career in cybersecurity?
You can never be 'too late' to start learning and mastering a new field. When I started as a Summer Games intern three years ago, I didn't know I wanted to be in cybersecurity. But I knew about the firm's training resources. I probably spent about 15 extra hours a week doing online trainings during my first year at the firm, I earned my UMUC cybersecurity technology graduate certificate, and I've participated in the Security+ and CISSP training and exams and the ACT-IAC Associates Professional Development Programs. There are seemingly endless opportunities to enhance your skill set at Booz Allen, and at no personal monetary cost.
Read more about Booz Allen's cyber practice here.