Success Strategies for Women in STEM: Booz Allen Featured in CTI Study, Harvard Business Review
Success Strategies for Women in STEM: Booz Allen Featured in CTI Study, Harvard Business Review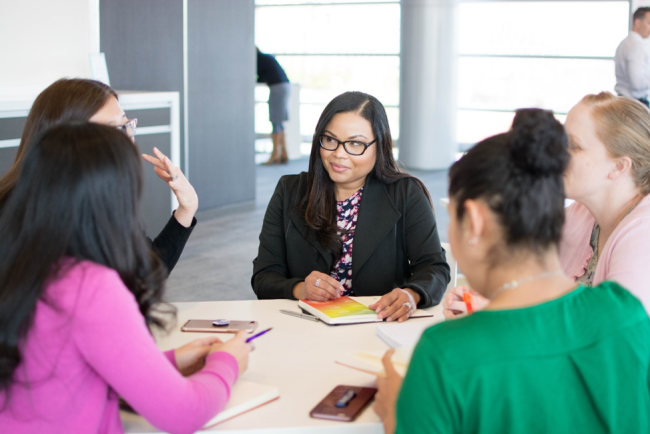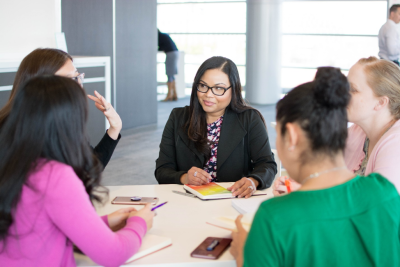 Thursday, December 27, 2018 - 12:55pm
Over half (52 percent) of highly qualified women working for STEM companies leave their jobs, according to research by the Center for Talent Innovation (CTI). Yet one fifth of women currently employed in STEM are in senior-level positions, respected for their expertise, and satisfied with their jobs.
What differentiates the women who stay in STEM and succeed? To find out, CTI conducted a national survey of more than 3,000 individuals and conducted dozens of interviews and focus group conversations. This included talking with Dr. Velma Deleveaux, director, and Susan Penfield, executive vice president and chief innovation officer, from Booz Allen.
Six differentiating strategies
Findings from the study, including six strategies for success, were highlighted in a Harvard Business Review article earlier this year.
One strategy was "invest in peer networks." Penfield shared how she recruited a protégé to the company with expertise in health-related data and systems, an area where she needed to gain knowledge. Both women learned from each other and continue to grow in their positions.
To illustrate another strategy, "telegraphing confidence," the article revealed that 82 percent of women in STEM say their contributions are ignored. Dr. Deleveaux discussed how to quickly and tactfully respond if someone repeats an idea as if it were their own.
Read more in the full article in Harvard Business Review, and learn how Booz Allen supports women in STEM.