Subaru's Tom Easterday Awarded Sagamore of the Wabash and Marquis de Lafayette
After nearly 30 years of service, top American executive at SIA to retire at the end of 2018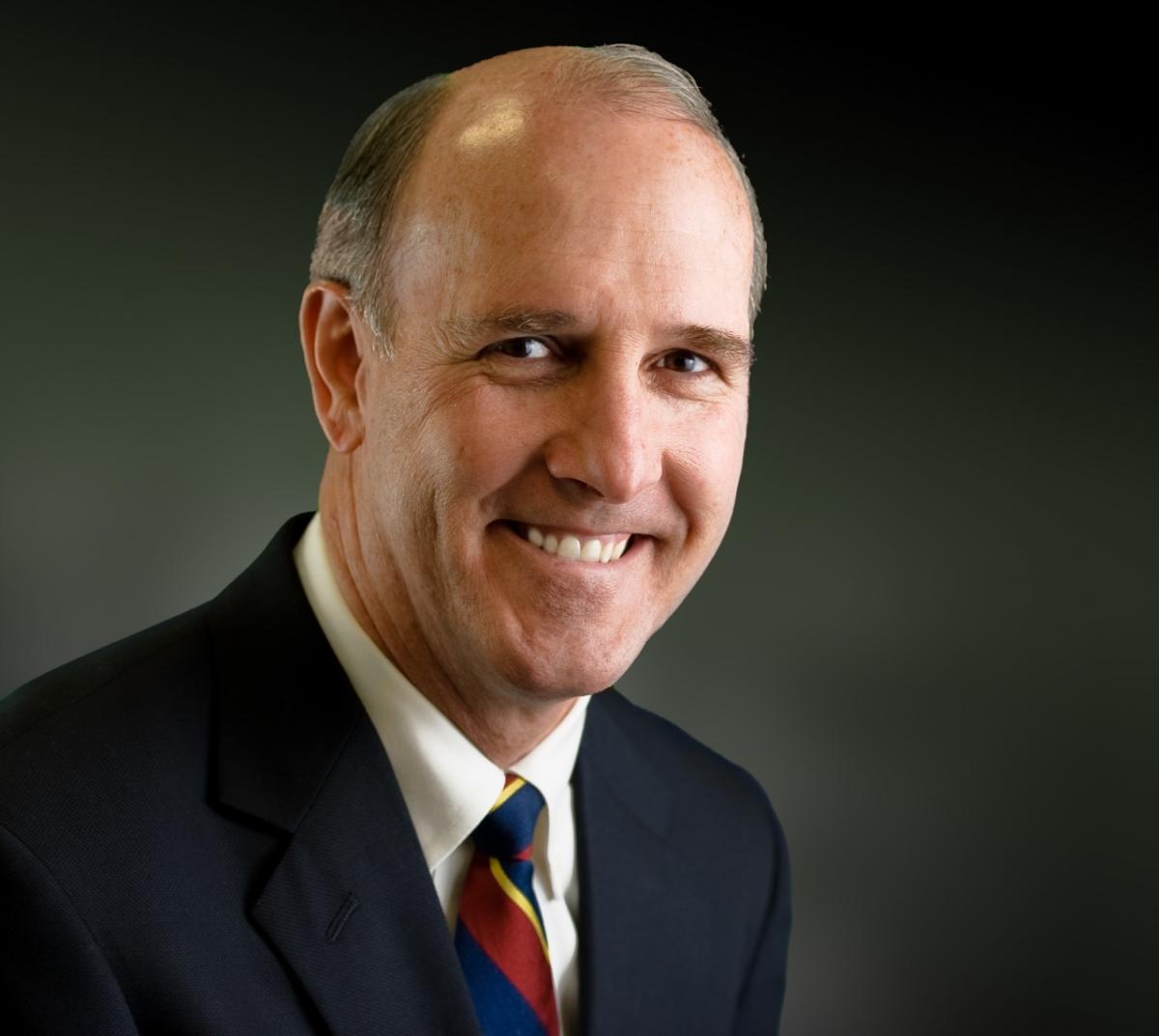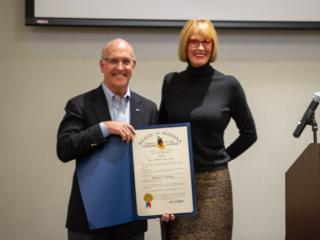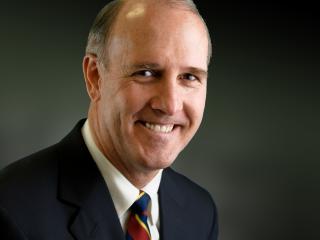 LAFAYETTE, Ind., November 6, 2018 /3BL Media/ - At a recent community reception honoring his nearly 30 years of service to Subaru of Indiana Automotive (SIA), retiring top American executive Tom Easterday was presented with distinguished awards from the State of Indiana and the City of Lafayette.
"I'm equally honored and humbled by this recognition," said Easterday. "I've truly been blessed to have the opportunity to work with several outstanding individuals in serving Indiana, the greater Lafayette community and Subaru during my tenure at SIA."
Easterday was selected by Indiana Gov. Eric Holcomb to receive the Sagamore of the Wabash. Presented to him by Lt. Gov. Suzanne Crouch, the award is the highest honor an Indiana governor can bestow and is only presented to distinguished Hoosiers who have made significant contributions to the State of Indiana.
Easterday was also presented a Marquis de Lafayette Award by Lafayette Mayor Tony Roswarski. As the highest honor that the mayor of Lafayette can bestow, the award is given to an individual who goes above and beyond with volunteerism, citizenship, and overall dedication and commitment to the community.
After announcing his retirement in February, Easterday transitioned into the role of executive advisor at the beginning of October. He will officially retire from SIA at the end of December, and remain in an advisory role for up to two years.
"For me, the decision to retire was about the best timing for SIA and my family," said Easterday. "Over the past five years, I've had the opportunity to help guide SIA through several significant advancements, including the beginning of production for the Impreza and Ascent, expansion of our facilities, and the hiring and training of over 2,000 new Associates. Now is the right time to pass the torch to other members of our great SIA management team."
Easterday joined SIA in 1989 as corporate counsel and has been promoted to various positions within SIA. He most recently served as SIA's senior executive vice president, secretary and chief legal officer; and as a member of the SIA board of directors.
During his time as leader, SIA won several awards for quality, safety, environmental stewardship and community service. Easterday helped direct SIA's effort to become the first auto assembly plant in the U.S. to have its entire site designated a Backyard Wildlife Habitat by the National Wildlife Federation and to achieve zero-landfill status.
"Environmental stewardship is one of the top values for which SIA is best known," said Easterday. "Anyone who went to a coffee shop this morning and threw their cup away, put more into a landfill than our company has for the last 14 years."
Easterday has also served as a director for a variety of organizations, including the: Indiana Chamber of Commerce (past chairman), Indiana Automotive Council (past chairman), Crossroads of America Council, BSA (past president), Japan-America Society of Indiana (past president), IU Health, Central Indiana Corporate Partnership, National Association of Manufacturers, Indiana Chamber Foundation, March of Dimes of Central Indiana (past chairman), Community Foundation of Boone County (past chairman), Lafayette Parks Foundation and SIA Foundation (president).
Over the course of his career with SIA, Easterday has been the recipient of several awards, including a 2009 Excellence in Manufacturing Innovation, a 2011 Champion of Diversity, and a 2016 Bridge of Friendship. He was most recently named the 2017 Business Leader of the Year by the Indiana Chamber of Commerce and is a 2018 inductee into the Indiana Manufacturing Hall of Fame.
Prior to joining SIA, Easterday served as senior litigation attorney for Mayflower Group. From 1983-86, he was the chief counsel for the Indiana Senate while engaged in private law practice in Indianapolis. Easterday holds a bachelor's degree in business and a Juris Doctorate from Indiana University. 
"While I've truly loved working at SIA, interacting with all of the very dedicated Associates and am proud of our accomplishments, I look forward to spending more time with my family and continuing my work with non-profit organizations," said Easterday. "SIA is on course to be successful well into the future, both in terms of building high quality Subaru vehicles and in making a significant positive impact on the lives of many Hoosiers."
###
About Subaru of Indiana Automotive
Subaru of Indiana Automotive (SIA), a subsidiary of Subaru Corp., is the home of North American Subaru production. Models built at the plant include the Subaru Ascent, Impreza, Legacy and Outback. SIA employs over 5,600 Associates who are committed to quality, safety and environmental stewardship. For more information, visit subaru-sia.com.
Contact
Craig M. Koven
Manager, Communications & External Relations
craig.koven@subaru-sia.com
765-449-6269 office
765-414-0703 mobile