Subaru Life Owner Spotlight: Buddy System
A wildlife educator and her loyal companion spread the word on saving animals in the Sierra Nevada.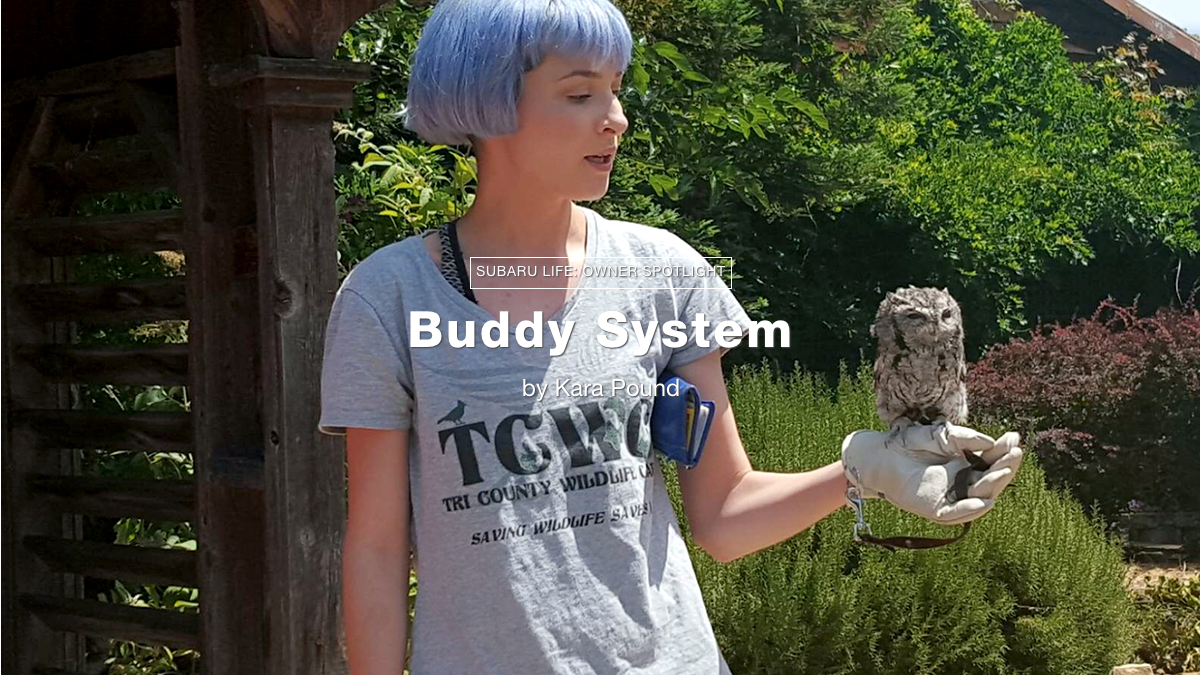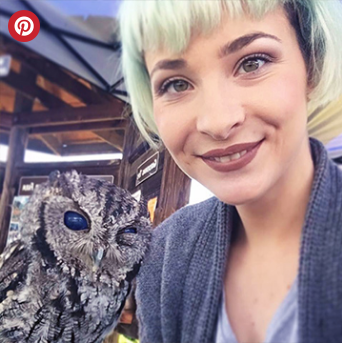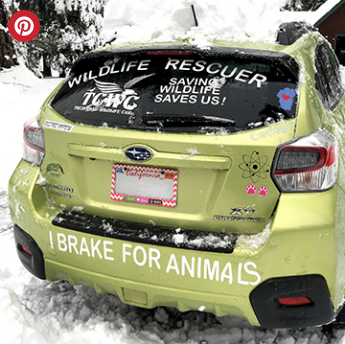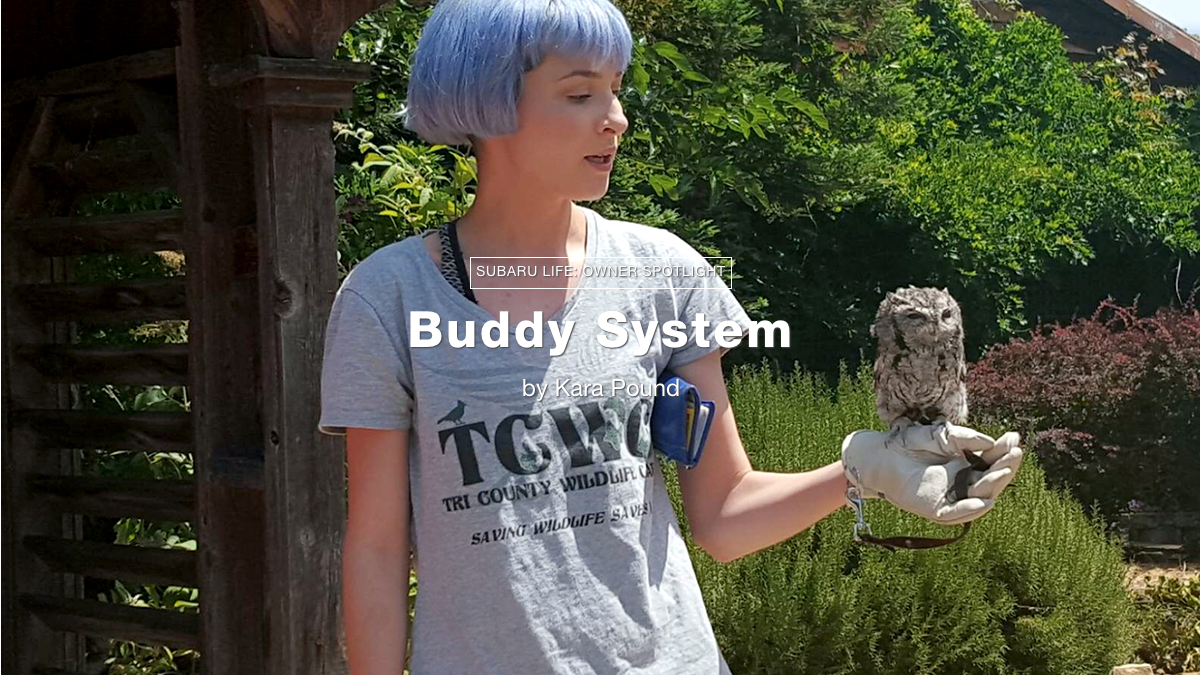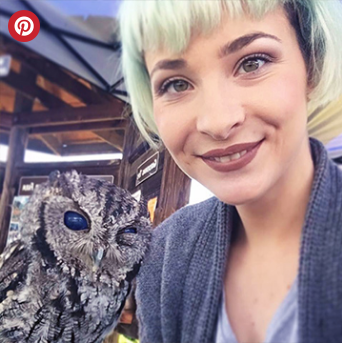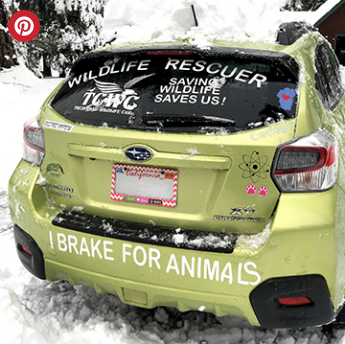 As published in Drive Magazine
by Cara Pound
"We spend a lot of time rearing babies, waking up at all hours of the night to bottle-feed them," says Theodora Flory, a nature enthusiast who goes by Teddy, of the job she's held for the last four years. Flory, who spends most of her days with a blind screech owl named Marbles by her side, is a wildlife rehabilitation specialist at Tri County Wildlife Care (TCWC), a nonprofit wildlife rescue organization based at the Sierra Nevada Foothills in California. The babies she feeds are, of course, baby animals.
Caring for newborns is just one example of Flory's role at TCWC. "There's no typical day," she says. "Sometimes, we're dealing with injuries, such as a squirrel that's been hit by a car. Another day, it could be an exhausted hummingbird in need of some TLC."
Flory studied zoology and animal biology at San Francisco State University and is working toward a degree in veterinary technology at San Juan College. At TCWC, she specializes in wildlife education. To stay on top of research about the animals she's helping, she attends symposium events and workshops throughout the year.
On the other side of the coin, she can often be found visiting schools, community centers, county fairs and other venues with Marbles to educate the public on the biology, ecology and wildlife of the Sierra Nevada. Through its community outreach program Saving Wildlife Saves Us, TCWC also educates people on what to do if someone finds a sick, injured or orphaned animal. Marbles plays a big role: Rescued from the forest in a state of starvation, the owl is now a permitted education animal through the Department of Fish and Wildlife. 
Integral to Flory's mission is a 2015 Plasma Green Subaru Crosstrek she's lovingly nicknamed "Aspen," after her dad's favorite species of tree. "When I'm on a call and driving slow because I have an animal in the back, people tend to tailgate me," says Flory. "So I placed a decal on the back of my Subaru that says 'Wildlife Rescuer' and that's seemed to work. I've also added a few special modifications to the interior to make transporting more comfortable for the animals."
We can only assume that Marbles, in her wisdom, approves.
About Subaru of America, Inc.
Subaru of America, Inc. (SOA) is a wholly owned subsidiary of Subaru Corporation of Japan. Headquartered at a zero-landfill office in Cherry Hill, N.J., the company markets and distributes Subaru vehicles, parts and accessories through a network of more than 630 retailers across the United States. All Subaru products are manufactured in zero-landfill production plants and Subaru of Indiana Automotive, Inc. is the only U.S. automobile production plant to be designated a backyard wildlife habitat by the National Wildlife Federation. SOA is guided by the Subaru Love Promise, which is the company's vision to show love and respect to everyone, and to support its communities and customers nationwide. Over the past 20 years, SOA has donated more than $120 million to causes the Subaru family cares about, and its employees have logged more than 40,000 volunteer hours. As a company, Subaru believes it is important to do its part in making a positive impact in the world because it is the right thing to do.
For additional information visit media.subaru.com. Follow us on Facebook, Twitter, and Instagram.