Students See Ocean Life Up Close Through Augmented Reality
Aurelia, an educational AR app, transforms the classroom into the deep sea.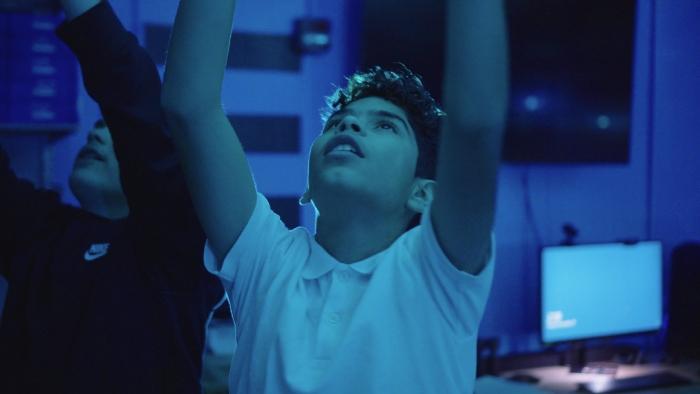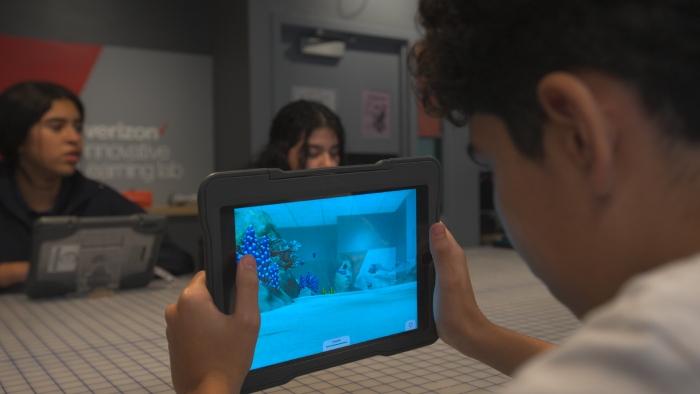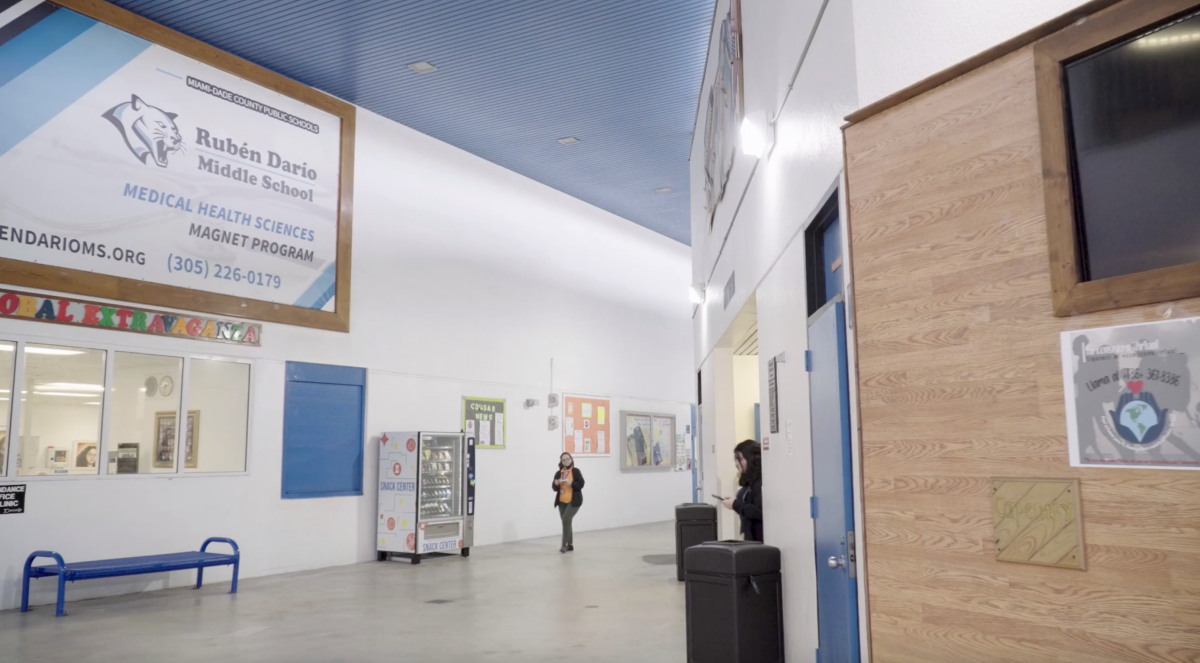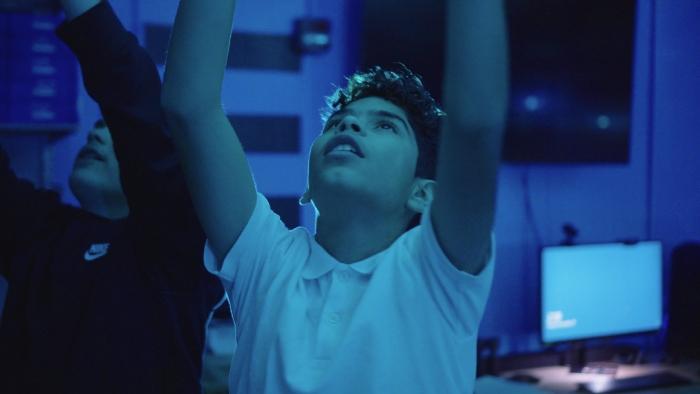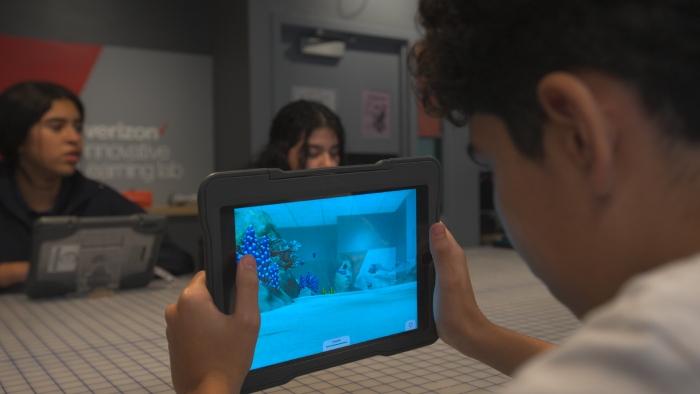 The first time Carlos Abreu designed his own virtual fish, it was too skinny and too small to survive in its environment; the fish quickly perished from starvation. But the experience was hardly a failure for Carlos, an eighth grader at Rubén Darío Middle School in Miami. "What I learned is about the environment, the ecosystem—and that you need certain things to live in that ecosystem," Carlos says.
Carlos designed his fish in Aurelia, an educational augmented reality app available (and free for all educators) on the Verizon Innovative Learning HQ portal. "The Aurelia app goes over the features of fish, including size and shape, discussing adaptation across three different ecosystems in the ocean," says Roberto Padron, Verizon Innovative Learning Lab Mentor at Rubén Darío. The interactive application, he says, helps students learn how sea life adapts to its environment.
Losing a first creation and starting from scratch is exactly the kind of life lesson that Padron hopes to teach in the school's Verizon Innovative Learning Lab, wrapped in a cross-curriculum lesson that teaches students both digital technology and marine biology. "Getting it right the first time is fine, but it not being right is just as good, cause you're going to learn from what's happening," Padron reminds his students.
With their tablets in hand, Padron's students wandered the classroom, enthusiastically exploring the deep-sea world they created through Aurelia. Unlike just reading in a textbook, these lessons jump off the screen, Padron says. "The Aurelia app has such depth to it, yet it's simple. It just kind of constantly keeps catching their attention," he says. "So for me, it's just a win-win."
His students agree. "It's pretty fun," says Gabriella Herrera. "So [the lesson] gets stuck in your mind, and you get smarter—but like, you're also having fun."
And as for Carlos? With a few helpful tips from classmates, on his second try he created a bigger and badder fish. It thrived.
To access free learning apps, lesson plans and professional development courses aligned to micro-credentials, visit Verizon Innovative Learning HQ at www.verizon.com/learning.