Strengthening Sustainability When the Stakes Are High
Strengthening Sustainability When the Stakes Are High
How Hershey's strategy drives change for cocoa-growing environments and cocoa-farming communities.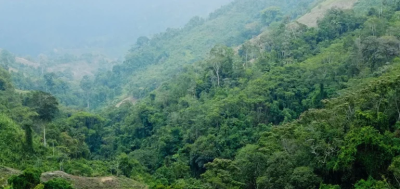 Tuesday, October 5, 2021 - 11:20am
The Hershey Company — which has achieved a commitment to source 100% certified and sustainable cocoa by 2020 — has been committed since 2018 to no new deforestation in its global cocoa supply chain. It is committed to tackling child labor issues by supporting the implementation of Child Labor Monitoring and Remediation Systems (CLMRS)* coverage to 100% of its sourcing in Ivory Coast and Ghana, a high-risk area, by 2025. But those sustainability commitments are just the start; Hershey's holistic sustainable cocoa strategy, Cocoa For Good focuses on preserving ecosystems, helping communities prosper, empowering youth and nourishing children.