South Bronx Early College Academy and The Longwood Academy of Discovery in Bronx, NY Celebrate Official Opening of Hydroponic Classrooms
Two schools boast dedicated spaces for sustainability and science education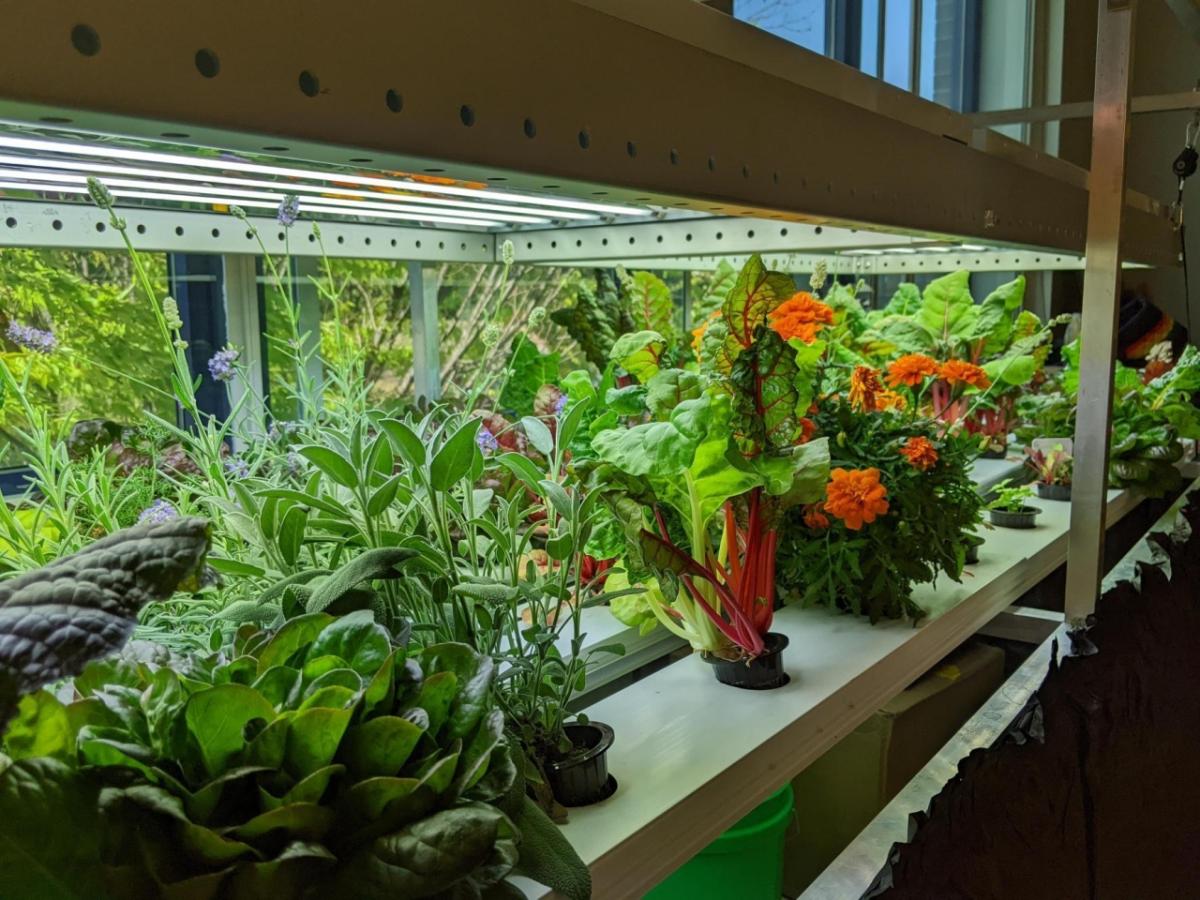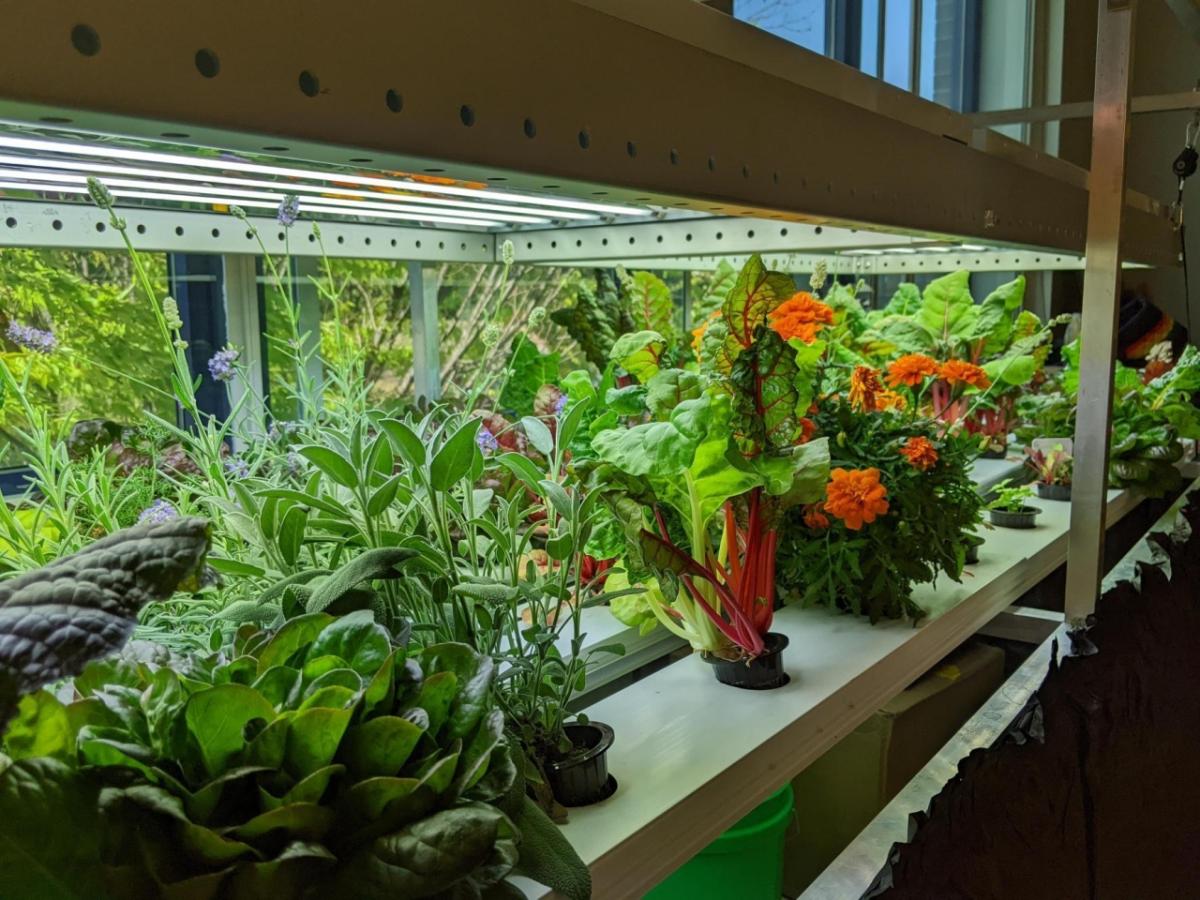 NEW YORK, May 12, 2022 /3BL Media/ — On April 28 and 29, South Bronx Early College Academy (SBECA) and The Longwood Academy of Discovery celebrated the official opening of their hydroponic-farm classrooms. Representatives from Green Mountain Energy Sun Club and NY Sun Works joined school staff and students for the ribbon-cutting, informative tour of the hydroponic systems, and sampling of leafy greens and fresh herbs they helped grow from seed to harvest in each of the classrooms.
SBECA's state-of-the-art hydroponic classroom engages 6-8th graders, and Longwood Academy of Discovery's classroom involves its K-5th graders. These classrooms provide a hands-on, project-based sustainability science education, aligned with New York City and New York State science standards, while students grow and harvest hundreds of pounds of fresh, delicious produce throughout the school year. The average NY Sun Works hydroponic classroom produces more than 500 pounds of vegetables during school year!
"We are honored to work with Principal Krulwich and his team at SBECA to bring 21st-century science and sustainability education into the public-school classroom," said Manuela Zamora, executive director of NY Sun Works. "The hydroponic lab will provide students with the opportunity to grow food while learning hands-on about science and climate education, as well as nutrition, food justice, and community service."
Both hydroponic classrooms were funded by Green Mountain Energy Sun Club, the renewable energy provider's charitable program. The sustainability grant enables NY Sun Works to bring hydroponic farm-classrooms to the two schools in adjacent South Bronx neighborhoods for K-8th grade continuity in sustainability education.
"Green Mountain Energy Sun Club is honored to collaborate with NY Sun Works to bring these hydroponic gardens to life," said Mark Parsons, Green Mountain Energy vice president. "We recognize the important work NY Sun Works is doing to educate children on integrating environmentally conscious, accessible, and practical elements into their everyday lives." Since 2002, Green Mountain Energy Sun Club has been empowering local communities by donating nearly $11.7 million to 143 nonprofit organizations across Texas and the Northeast. Sun Club supports projects promoting renewable energy, energy efficiency, resource conservation, education and awareness, clean transportation, and sustainable agriculture.
NY Sun Works provides classroom installation, curriculum, professional development, ongoing training for SBECA and Longwood Academy teachers, and community engagement through special events. The programming focuses on science, sustainability, climate, energy, food justice, and health.
"We are so excited and grateful that our school has had the opportunity to partner with NY Sun Works this year," said David Krulwich, South Bronx Early College Academy principal. "The urban garden in our 6th grade science classroom benefits students in so many ways — it helps demonstrate the connection between science, the environment, health, nutrition, and social equity. Our students are more excited about the hands-on, experiential science curriculum, and the garden fosters environmentalism and healthier eating. We hope this will be a part of our school and curriculum for many years."
When discussing what the addition of the hydroponic classroom lab means for Longwood Academy of Discovery, Victoria Nájera, Longwood Academy of Discovery principal shared "This lab allows students and the community to learn new 21st-century innovative ways of sustainability in urban farming interlocked with health and wellness."
About South Bronx Early College Academy
The South Bronx Early College Academy Charter School will provide a rigorous and comprehensive liberal arts education to students in the South Bronx through a challenging, New York State (NYS) Common Core standards-aligned curriculum. SBECA will establish a learning environment that emphasizes differentiation and personalization of instruction and a student-centered and fully inclusive approach to teaching and learning. Students will graduate from SBECA prepared for success in college and for active and thoughtful citizenship.
Visit sbecacs.org to learn more.
About the Longwood Academy of Discovery
At the Longwood Academy of Discovery, all members of our school community are empowered to reach their full potential. Our learning environment is a safe, equitable, nurturing, and a culturally responsive space that values diversity, social emotional well-being, self advocacy and independence.
Visit ps333x.org/ to learn more.
About NY Sun Works
NY Sun Works is dedicated to improving K-12th grade science education in public schools. The organization establishes hydroponic science labs and comprehensive STEM curricula, aligned with NYC Science standards, to facilitate project-based learning that engages students and educators on critical environmental issues. NY Sun Works leadership envisions a generation of environmental innovators, empowered to create solutions to global resource challenges. For more information, visit www.nysunworks.org.
Follow NY Sun Works at: @nysunworks
About the Sun Club
Green Mountain Energy is changing the way power is made and advancing sustainable communities through the work of the Green Mountain Energy Sun Club. Since its founding in 2002, Sun Club® has donated more than $11 million to 143 nonprofit organizations across Texas and the Northeast. Sun Club collaborates with nonprofit organizations on projects that focus on renewable energy, energy efficiency, resource conservation, and environmental stewardship. To learn more about Green Mountain Energy and Sun Club or to apply for a Sun Club grant, visit greenmountain.com/sunclub.
Media:
Green Mountain Energy
media@greenmountain.com
713-537-5735
###